I don't know about you, but when I first started the Whole 30 diet, it took me a little bit of getting used to it. I was double-checking what I could and couldn't eat, and I was just a little rusty at coming up with ideas for meal times. 
Sure, I'd find a recipe or two for the main meal. There were plenty of meat dish recipes available to try and test, but then I'd always be stuck thinking okay, but what do I have it with?
I like spiralized zucchini and salads as much as the next person, but it just gets a little tiresome eating the same thing day in and day out, you know? 
That's why I thought I would create a list of some of my very favorite potato recipes that are A-Ok on the Whole 30 diet. Before 2014, those dreadful dark days, white potatoes were forbidden from this diet.
But thankfully, someone somewhere revoked that terrible decision and they are completely compliant now! 
So, get tucking into these tasty potatoes – I guarantee you won't regret it. 
10 Tasty Whole 30 Potato Recipes 
Fluffy and soft potatoes are a real treat. These bad boys are surely delicious enough to eat on their own, but they also make the most amazing side.
Every bite will have you second-guessing if you're actually on a diet at all. Yes, they are really that good. 
The skin is crunchy, the center dairy-free and yet somehow still creamy, and it is filled with a homemade whole 30 ranch too! 
And of course, you can't forget the addition of crunchy bacon pieces on the top too. With just seven ingredients and a total baking time of 30 minutes, this scrumptious side has never been easier to create. 
Not only do these diet-friendly potatoes taste amazing, but they are presented beautifully too. Preparing these for any dinner party is sure to have all guests boasting about your impressive culinary skills. 
These thin and crispy potatoes make a great accompaniment to any meal. There really is little that they won't go with.
They are so flavorsome too. Brimming with rosemary and garlic, a serving of these definitely won't last all that long. 
With just five ingredients and a total cooking time of forty minutes, they are a great after-work option. 
With hints of mustard, garlic, and lemon, you can be sure of a balanced and deliciously spiced meal accompaniment. And they're suitable for just about anyone being dairy, gluten, soy, peanut, and shellfish-free. 
They are so mouth-watering and have a great crisp to them and they are unbelievably easy to whip up. Literally, just toss your potatoes in their special spices and then roast until they have that much-needed crunch. 
That crispy crunchiness comes at a slight price though, as they take approximately an hour and five minutes to be completely ready.
These may suit a more sophisticated meal where you can devote the time to them as opposed to a worknight meal. 
Garlic herb anything always immediately receives my attention. It's a flavor combination made in heaven. Add potatoes to the mix, and I don't really think it gets any better.
 Now, this recipe does call for butter which isn't Whole 30 compliant, so you'll want to swap it out for ghee or just leave it out completely.
Honestly, I've tried both, and either way, these potatoes come out just as delicious, so I'll leave that call up to you. 
They look amazing and taste even better thanks to all that garlic, thyme, and lemon. So treat yourself to the most saliva-inducing side you'll ever try. 
Sometimes the simplest of recipes are the ones you can't live without. Sure, you can go all out and try unique and modern twists but the classics are still classics for a reason.
And nothing compares to the home comfort of mashed potatoes. 
Using ghee, garlic, and coconut milk, you can ensure that even while on the Whole 30 diet you can still chow down on that creamy and smooth mash you've always known and loved.
You'll only ever stick to this diet if you still allow yourself to eat your favorite foods – and I bet you this is one of them. 
Regardless of what diet you choose, there are always going to be days when you feel snacky. And when you're feeling snacky, a salad just isn't going to cut it.
And besides, a diet should still allow you to enjoy your life. 
And chips are one of life's great enjoyments. Don't deprive yourself. 
Sure store-bought options won't be great, but homemade ones will be. And these chips are seriously good. So why not whip up a healthy version of your very favorite snack?
You'll need all but three ingredients and just 35 minutes of your time. There really is no excuse not to! 
Looking for something filling to go alongside your main meal? Look no further. What could be a better choice than crunchy and crispy potato wedges?
Get yourself a delicious burger (minus the bread) on the go and place them beside these deliciously Italian-seasoned wedges and you'd never even know you were dieting. And isn't that the best kind of diet? 
You'll need only four ingredients and they will taste just as good as the kind that are dripping in grease. They'll just be much healthier – a win-win, right? 
Do you love crunchy potatoes? What about creamy melt-in-your-mouth potatoes? How would you feel about having both kinds combined into one delicious mouthful? Sounds amazing, right? 
It is. 
These are without a doubt my very favorite type of potato side to make and they always go down an absolute smash with all that cry them.
On the outside, they have a hard, crunchy, and crispy shell but their insides are more similar to a creamy mashed potato. 
You'll need to ditch the butter in this recipe and substitute it for ghee to keep it Whole 30 approved, but don't worry, the flavor and texture remains the same. 
Let me warn you now – these delicious potato pancakes are incredibly moreish. One will never do, you'll want to just keep going, and going, and going. So cook a decent batch size. 
And they are stupidly easy to make. 6 pancakes can be made in just ten minutes with just three ingredients. If you're tired from a long day's work, or just really don't feel like slaving away behind the stove, then you need to try this recipe. 
They make the perfect side, but I adore serving these as a brunch option with eggs and compliant bacon. But I'll leave the decision as to how you serve them down to you. 
You can choose what you think works best with them – the world is your oyster. 
And last, but by no means least, we have the pan-fried fingerling potatoes. If you're looking to bulk up any main dish, then you can't go wrong with these. They are massively filling and taste great too. 
You'll want to make sure that the bacon you use is compliant with Whole 30 standards but other than that it's A-Ok. These herby potatoes go great with any meal so be sure to check out this super simple recipe. 
Frequently Asked Questions
Are Potatoes OK For Whole30? 
For many years, white potatoes were forbidden from the Whole 30 diet. This is no longer the case, providing you don't deep fry your potatoes, you're fine to include them in your meals. 
Can I Eat French Fries On Whole30? 
French fries are approved on the Whole30 diet as long as they are homemade and not deep-fat fried. If you are eating out at a restaurant then french fries will not be approved as part of your Whole30 diet. 
Are Purple Potatoes Whole30? 
The official Whole30 rules have changed to include all varieties of potatoes as compliant foods. This means that red, white, purple, fingerling, baby, sweet, and Yukon gold potatoes are all now Whole30 foods. 
Final Thoughts
Ah potatoes, they really are one of the best foods out there. There is just so much versatility in potatoes as you've seen from all of these recipes. So there is no need to be stuck eating salad after salad after salad. 
First of all, this lack of variety would mean that you wouldn't stick with the diet for long, and secondly, you'd also be missing out on some pretty important nutrients.
Variety is the spice of life, and having different meal options will keep you much happier. 
So, try out some of these delicious potato recipes the next time you make a meal. You'll forget you're even dieting the food tastes that good!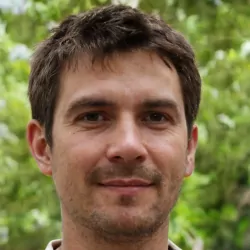 Latest posts by Justin Roberts
(see all)