The Whole30 diet is a 30-day self-regulated course where you only eat whole foods.
The scientific community has shown us time and time again, which foods we should be avoiding. Food that increases our carvings, messes with our blood sugar, disrupts our digestion, and interrupts our immune system.
We know these are bad, but with a Whole30 Diet you can stop eating these junk foods and cleanse your body.
Although the Whole30 guide is clear, it can be hard creating new and interesting meals within 30 days. If you're struggling to keep yourself entertained with your limited palette, we are here to help.
We have 10 recipes that center around pumpkins below. Each fits into the Whole30 guide with ease, so pick your favorite!
Foods You Can And Can't Eat With Whole30
The term "whole foods" can seem a little vague. To help you understand what you are and aren't allowed to eat on this diet, we have created an easy-to-follow list.
What you can eat on the Whole30 Diet:
Olive Oil
Eggs
Seeds and nuts
Unprocessed Meats (chicken breasts, pork chops, etc)
Seafood
All Fruits
All Vegetables
As you can see, this list includes natural products that you could catch or grow without machinery.
What you can't eat on the Whole30 Diet:
Any Dairy (including milk in your coffee)
Processed Potatoes (chips and french fries)
Pasta
Alcohol
Any Grains (including rice or bread)
Chickpeas
Added Sugar (sugar itself is fine, but added sugar isn't healthy)
Processed Meats (bacon, hot dogs, etc)
Now onto the actual recipes!
Pumpkin spice lattes are a classic Fall drink that really encaptures the season. But, you cannot have a normal pumpkin spice latte while on the Whole30 diet. The milk and cream are automatic red flags for your meal.
However using Farmstead Chick's recipe, you can swap cows milk and cows cream for coconut versions instead. 
The delicate and sweet flavors mix perfectly with the depth of pumpkin puree.
This recipe is automatically Whole30 appropriate, so you don't need to swap out any of the ingredients or worry about the mixing of flavors.
Instead, you can follow the recipe as it was intended and dive into a delicious and rich meal without a care in the world.
There are just 8 ingredients in the recipe, and although it takes around 40 minutes to cook, most of that time is spent watching the pot simmer. The recipe is easy to create – even a beginner will find it simple.
Despite needing butter to make a pumpkin pie smoothie bowl, Bakerita has made their recipe Whole30 ready.
Instead of using cow's butter, they suggest using almond butter. The earthy and sweet flavors will combine perfectly with our standout ingredients.
You can also use almond milk instead of coconut milk to keep the nutty flavor going.
Again, the method is simple. You throw all of the ingredients into a food processor and blend them until smooth.
Your beverage can be consumed as a breakfast meal or a summertime snack!
We know what you're thinking – "Risotto? But I can't have rice".
Unbound Wellness has already thought of that and has changed its recipe to fit the Whole30 diet. Instead of creating risotto with rice, they've suggested grating cauliflower instead.
You can buy cauliflower rice in most whole food stores, or you can buy whole cauliflower and blend it until it turns into a rice-like shape.
One thing we have to point out is their suggestion of bacon. They want you to top the risotto with an extra salty flavor, but the Whole30 diet doesn't approve of processed meats.
Bacon is processed meat so this topping is off the table.
The rest of the recipe can be followed unaltered!
This recipe by Eat The Grains can serve 9 people. Instead of reducing the ingredient list, we suggest cooking all 9 portions and freezing them.
This way you always have a Whole30 meal in storage when you don't have the energy to cook from scratch.
There is no dairy or meat in the ingredients list, so you don't have to worry about swapping items around. The process is super simple to follow. Simply add all your ingredients into a pot and cook for 15 minutes. 
Then blend the mixture until smooth, and hey presto, you have pumpkin soup.
Eat The Grains will suggest using Instant Pot, but a simple deep saucepan will work just as well. You may have to cook the mixture for longer, but the process is just as simple.
Meatballs are normally paired with spaghetti, but in the Whole30 diet, we cannot add those delicious noodles to our plate.
Wholesomelicious' recipe gives us an alternative. Grating a spaghetti squash, we can still enjoy the textures of meatballs and spaghetti, but without breaking our diet.
The meatballs themselves are made using almond flour instead of wheat flour, and ground pork sausage which we'll make ourselves.
Everything in the ingredients list is appropriate for the Whole30 diet, while the combination creates rich and detailed flavor combinations. It's the perfect meal to show off to your friends.
Like the soup, it serves 8 people, but instead of cutting down the ingredients, we suggest freezing any leftovers. Make life easier for yourself.
A cheesecake never really feels healthy, but this recipe by Unbound Wellness shows us how to eat well and enjoy our food at the same time.
The only issue with this recipe is the use of Vital Proteins Gelatin. There isn't a real substitute for this ingredient.
Although there are other brands, and there are vegan alternatives, both of them fit into the chickpea or processed meats category. 
We recommend creating these cheesecakes once you pass the 30-day program. When the end comes, you need to slowly reintroduce the "no go" ingredients you were avoiding all month.
This cheesecake is a great way to re-introduce gelatin, as the rest of the ingredients list fits perfectly into the Whole30 program.
Keep this recipe pinned for your final days on the diet, and celebrate your achievements with a tasty and healthy cake.
This breakfast bake by 40 Aprons is a wonderful fall break treat. Sweet potatoes, apples, pumpkins, and walnuts are all added to the pan to create a delicious depth of flavor.
The meal itself only takes around 40 minutes to create, but that time is mostly due to baking.
Creating the dish itself is simple, although you may need to pierce the potatoes to check if they are done. You should also add more water to the pan if you're worried about burning.
We suggest practicing this dish a couple of times before serving it to friends. That way you can serve the plate without worrying about burnt edges or underdone middles.
The breakfast bake is the perfect example of how a Whole30 meal can be filling and hearty without being unhealthy.
Unlike our cheesecake suggestion, these blondies are 100% Whole30 appropriate. 
You don't need to change any part of this recipe to eat it while in the middle of your diet program. This is because the sugar comes from coconuts, and the flour is a mixture of almonds and coconut.
These sweet nuts also add extra sweetness for a delicious blending flavor.
Creating the salted caramel is tricky, as the process can easily lead to burning sugar. You may need to practice the technique before serving these blondies to your friends. However, once you have the knack, you'll be baking these every week.
This recipe from Tastes Lovely is absolutely delicious. However, if we were to change one thing, it would be the use of red Thai curry paste. Instead of buying a pre-made paste, create your own.
You'll need chilies, grated galangal, garlic, oil, coriander, cumin, cilantro, shallots, and lime zest. Chilies should dominate the paste as you boil them all in shallow water, and blend them into a smooth consistency.
After that, follow Tastes Lovely's recipe as instructed for a moreish meal you can show off to your friends. 
Summary
Each of these recipes will fit perfectly into your Whole30 diet or will be a great treat to help you reintegrate non-Whole30 foods back into your daily life (see also "Amazing Plant Based Whole30 Recipes").
Remember that you shouldn't be eating Whole30 foods all year round, as your body needs protein and carbohydrates which are missed when avoiding grains and dairy.
However, now you have a whole recipe book worth of delicious breakfasts, desserts, mains, and lunches to choose from.
Use these as inspiration for other recipes too, Many of these ideas can easily substitute pumpkins with other flavors. Have fun, and enjoy!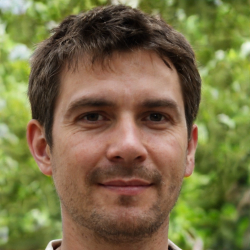 Latest posts by Justin Roberts
(see all)