A nice salad with your chosen ingredients can be a rewarding dish as it gives you plenty of nutrients, but you also get some exciting flavors that are hard to replicate anywhere else. 
As good as this sounds, a salad can be bland without any additional flavoring, and this can be very offputting for those struggling to keep to the whole30 dietary guidelines. 
That is why we have compiled a list of some of the best dressing recipes, which are on the lighter side and are super simple to make, which can be found below. 
We start with a familiar dressing, and this is popular as it gives you a creamy and savory flavor that mixes well with any salad, but here is where you can make it more exciting.
You can add herbs and powders to make it just perfect for your tastes.
Of course, some may not like these flavors being pressed together, as they can be a sharp flavor and have a thicker consistency.
You can still change the recipe slightly, and this way, you get a lighter and healthier dressing as a result.  
This is another firm favorite, as it has a distinct tang signaling a classic Italian flavor that can be used in more ways than a simple salad. You can use this in even more ways, so if you need a quick covering, this recipe is perfect.
All you need is extra virgin olive oil, black pepper, red pepper flakes, dried basil, garlic cloves, white wine vinegar, oregano, and sea salt.
Then you can add all this to a jar and give it a good shake, where you can chill it to keep it fresher for longer. 
With ginger having its own distinct flair, there's no wonder that a dressing recipe that uses it primarily exists.
This, combined with some dijon mustard, coconut aminos, rice vinegar, and extra virgin olive oil, is the perfect way to get a creamy dressing. 
This works even well when used on leafy greens or portions of meat, but however you use it, you can find it has a lot of nutritional benefits.
This can be the perfect way to get your diet off to a good start and not feel like you're missing out on any areas. 
If the previous recipes seem simple or not sharp enough, this could give your salads the boost they need as you have a few herby elements that make the preparation worth it.
You can use tahini, sea salt, fresh parsley, warm water, garlic, and fresh lemon juice.
This process is slightly different, as you combine the ingredients and gradually add the water, which you can stir until it gets smooth. You can continue to add water to thin it out and add more flavorings to taste so it's just right. 
We have a vinaigrette that may sound simple in theory, but what it can offer for your salads and mains is hard to describe.
It can be added in small quantities, doesn't flood your dish, and becomes less appealing, which isn't the best outcome.
Even with this, the recipe is super simple, as black pepper, balsamic vinegar, whole-grain mustard, and extra virgin olive oil are all you need to blend.
To avoid issues, ensure the whole mixture blends, as some ingredients may get stuck at the bottom. 
We go from something sharp to a vibrant dressing that is inspired by the exciting tastes of Greek culture, as you can find olive oil, lemon juice, red wine vinegar, oregano, parsley, garlic, pepper, and salt that are easy to work with and leave you with a nice mixture.
While it would make total sense to use it in a Greek salad, problematic ingredients like feta cheese might leave you to go with something more subtle.
You can still use things like red onions, plum tomatoes, cucumber, and a few cuts of your preferred meat here.  
This is another popular dressing, but make no mistake about its effectiveness in adding some zest and intense herby flavors that bring any recipe to life.
The benefit here is that you can use it as a dipping sauce if you want to carry it to other recipes.
You can use eggs, light-tasting oil, dijon mustard, anchovy fillets, garlic cloves, lemon juice, red wine vinegar, and some cracked pepper, all blended quite easily.
If you get the ratio of mixture to oil right, your consistency will hold and cool better. 
If you've been looking for ways to use more avocados in your recipes, here is a way to get a very creamy dressing with a nice sweet tint that is fun to dress up and can be used with most salad compositions.
For this, you need a large avocado, olive oil, cilantro, water, garlic, sea salt, and lime juice.
This, you'll find, adds extra zest, which really works for this dressing as you get your essential nutrients as well as some important fats and carbohydrates. 
Superfoods are something that many people follow, so combining two of the best in this category seems the obvious dressing combo to make.
You'll be left with a bright yellow mix that can add an oily look to your leafy greens, making them more palatable.  
With some turmeric root fresh ginger, you can use apple cider vinegar, black pepper, and the juice from lemons.
If this sounds too sharp, you can take out the lemon, as the turmeric and ginger on their own can be dominant so that it won't be as overcrowded.  
We have another vinaigrette, but this one focuses on flavors that go beyond the classic vinegar flavor, as in appearance, it has a pesto look that makes it even more succulent.
This is shown in the consistency, which has a nice smooth texture to make it even more irresistible. 
You can use chopped shallot, basil leaves, lemon juice, sea salt, and some red pepper flake if you want a kick in flavor. Not only can salads benefit from this, but this would be perfect for a portion of baked salmon rubbed into it.  
Frequently Asked Questions (FAQs) 
What Are The Healthiest Dressings?
The healthiest dressings in this list are under 400 calories, and as it can be hard to get adequate amounts in this diet, this can be an effective way to get more from your dressings. 
If you cut down on the oil you use, you still get some healthy fats that can help you absorb nutrients like vitamins A, E, and D. You can look to extra pressed or extra virgin varieties, which can also be easier to cook with at lower temperatures.  
You could also use coconut and avocado oil, which can be excellent additions to your diet and make any dressing recipe a breeze.
It can be necessary as the oil acts as a base on which your other ingredients can bind, so it may not be the best to overlook these. 
Can I Use These Dressings In Other Ways? 
When it comes to dressings, they can be used anywhere you think it would improve a recipe, though the general guidance is that you should avoid using some of these saucy dressings in a slow cooker, as this could get quite messy.
You could use it as a marinade, dipping sauce, stir-fries, and even as a base for a potato salad.
If you ensure the dressing keeps its shape and doesn't get too runny, you'll have a sauce that can give you lighter flavors that are very rewarding.
If you're planning to cook with these, you want to ensure that you don't cook at too high temperatures, as this increases the chance of any essential nutrients being destroyed.
If this is important to you, this is where you'll want to take precautions in your meal prep.  
Are There Any Alternatives? 
You can make your own salsa to dress up these recipes, or you could make cauliflower hummus, which is in the whole30 requirements, and these can be just as creamy and satisfying as other dressings. 
It's always worth noting that you can always water down the recipe, so it fits with your recipe, and you can always add to it as you're blending it. 
The Bottom Line 
Now you have some incredible dressings, you have even more ways to enjoy your next salad, and you can go towards your other whole30 recipes. 
The mark of a good recipe is in its versatility, and these have that, with the only limitation being your inventiveness in what you decide to do with these options.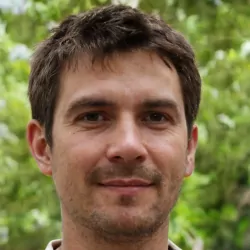 Latest posts by Justin Roberts
(see all)