Luckily, on the Whole30 diet, salads are a good safe option with the knowledge that you aren't going to be breaking any rules too quickly.
However, it's not always that simple so we have listed some of our favorite salad recipes you can be sure don;t break any rules, so you don;t even have to think. 
Learning how to make a good salad is exactly what the Whole30 programme is trying to teach us by eating and making them ourselves.
Once you know the ingredients you like and the ones you don't then the idea of making salads in the future will be much easier and more appealing than before. 
In any case, here's some of our favorite salads that fit the Whole30 programme. Keep reading to learn more about salads, and the Whole30 programme.
We love this recipe as a base to add your own stuff, as well as a great demonstration of the skills and considerations worth learning to make your own salad in the future.
The base recipe is great on its own and perfect to serve alongside some meat you have made, or just use as a table salad.
But the lessons in this recipe will help you build your salad making skills for the future, as well as making something yummy and filling in the meantime.
This recipe is exactly the kind of example that shows where you can take a basic salad into something special, filling, and classy.
This salad is totally a full meal along with meat and is focussed on being super tasty, while remaining healthy too.
This is really enjoyable and something you could even have on a date night. While the steps are a little more removed than simply dressing leaves, it's a good demonstration of how to make a salad your own.
This is a great recipe that shows how beautiful salads can be, and shows a few fun ways to present it which is a good way to get kids involved.
This recipe is good as it can be scaled up for a crowd or scaled down for a meal for one. Quinoa is a point of contention here, grains are excluded in the Whole30 programme but Quinoa is a bit of a loophole.
While many consider Quinoa to be a grain it is, horticulturally speaking, a 'pseudo-grain' and is much closer to a seed.
We think the Whole30 creators will let this slide as Quinoa is a complete protein with all nine essential amino acids.
Againn, this shows how diverse salads are, even when focusing on one central ingredient you can get a completely different textural and flavor palette – salads don't have to be boring.
We like this recipe as it is full of herbs and takes a more Middle Eastern approach to the salad. Learning herb combinations you enjoy is another key to becoming a salad king.
This is the perfect level of effort for bringing a salad to a friend's potluck, or simply to have something healthy and textural to serve with meat
You are probably raising an eyebrow or two at the idea of using watermelon in a salad, but we promise you will love it.
If salads aren;t your thing and you hate the idea of eating leafs, etc, then this could be the salad for you.
The sweetness of the watermelon provides a unique and tasty flavor everyone loves, but the high water content allows it to take on the savory vinaigrette in a really unique and useful way.
It's ideal for hot weather and at BBQs. THis is another demonstration in how creative you can get with your salad making.
Walnut? Apple? Mustard? There's no way this is going to work, you must be thinking, but we promise this will turn your head.
Salads don't have to be bitter and boring, but can be sweet and crunchy – why not?
Again, these unique combinations of fruit with stuff like nuts creates a unique flavor that is both familiar due to the apple but frames it in this savory salad in a unique way.
These combinations, and their success, is why salads are such a cool and useful thing, nowhere near as boring as you would expect. This is a really heart healthy and crunchy salad that is really tasty.
This recipe shows how simply cutting your veggies in a different way, this time peeling them into little noodles, can create something completely different.
When you cut your veg like this it's almost like eating pasta but in fact you are just consuming more vegetables.
Forget the parmesan in the recipe, but focus on the lemon vinaigrette, something that really brings the salad to life and demonstrates the vinaigrette making skills that will really make any vegetable taste amazing.
Carrot is sweet and something we are used to, so why not create a fresh but sweet salad that utilizes raisins for something different and unique.
This has so many great textures and is reminiscent of coleslaw, with vegan mayo, and is great in the summer.
Potato Salad is something we can totally have on the Whole30 diet so long as we tweak it a little. The potato salad is a crowd pleaser and arguably the most popular salad out there from kids to vegans alike.
Simply get some vegan mayo, which there are many store bought options for that are great, and the salad will be totally amazing.
This is something you can serve at a BBQ or potluck and not have to worry about serving something people will  find a little too foreign.
This is a winner, and making a good potato salad is key for any avid salad maker
This recipe comes straight from the top, straight from Whole30 themselves. The recipe doesn't go safe though, it creates something really unique by using orange juice in the vinegarette, as well as alongside the chicken itself.
This recipe is really fun and shows how varied a salad can be even with the Whole30 programme (see also "Tasty Whole30 Salad Dressing Recipes").
It's an easy way to get some veggies into your life, with the comfort of a sweet orange, as well as some satisfying protein and texture from the chicken itself.
Another salad that sounds crazy but is actually super tasty.
Fennel is a vegetable you may not have come across before, but shows how salads can be a great way to get into a vegetable you haven't tried. Fennel is crunchy when raw and is perfect to serve with walnuts.
Fennel has an aniseed taste, similar to liquorice, but works really well in savory dishes for something a little sharp and zingy that is great in the summer.
The outcome is something really unique and demonstrative of why salads are so great.
If lettuce and other leaves aren't necessarily your thing, you may enjoy this salad that uses cabbage instead.
Not only does the recipe do well to demonstrate good vinaigrette making skills but shows how if you don;t like an element there are still options out there in the salad world.
This salad is ideal perhaps with some beef or other wintery ingredients but presents a really satisfying textural matrix that is enjoyable on its own.
Final Thoughts
We hope this article has shown you that salads don't have to be boring but is actually the perfect canvas to get creative with your flavor combinations, learn basic flavor combinations skills, as well as trying out new vegetables or fruits you may have not tried before, or simply reframing some classic vegetables in a new way.
Salads are almost always healthy, and when you feel like Whole30 is being restricted, this is a great way to get back to some creative ways where you can go a little wild without having to worry too much about breaking Whole30's rules.
Frequently Asked Questions
What is The Whole30 Programme?
This is a health programme promoted by Mellissa Urban in an NYT best selling book of the same name.  In this book you will find all the information you need about the programme and what it promotes and excludes.
Put simply, it presents a 30 day reset for your body with the idea that it can reset any bad eating habits and promote a healthier relationship with food itself, rather than promising weight loss.
What Is Excluded With Whole30?
The idea of Whole30 is that it excludes things that the creators deem as habit forming and potentially unhealthy.
The list of exclusions boils down to this: dairy, grains, added sugar, legumes, alcohol, pasta, bread, processed additives. 
You can still follow a lot of recipes, but you can simply exclude the things you know you can't eat if following their programme.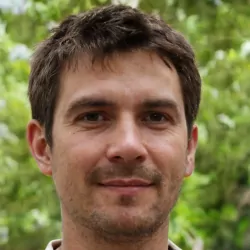 Latest posts by Justin Roberts
(see all)