If you want to start a new diet, the whole30 program can be an excellent place to start, as you don't need to do much calorie counting, and you still get to enjoy approved ingredients.
Salmon, in this example, is an ideal way to feel full and satisfied after every meal.
However, with so many ways you can use salmon, it can be hard to know where to start, and if you do, it might not have the flavor profiles you're looking for.
Sometimes you want to go beyond what you may usually do with a salmon if you've already started using it.
That's why we have outlined fifteen recipes that are whole30 and give you new ways to enjoy them, all of which you can find below (see also "Easy Whole30 Eggplant Recipes"). 
We start with the basic dish, and even though it seems simple enough, it can be flavored with garlic to make it taste more savory. With some added spinach, you have a complete meal full of goodness. 
You can also mix in some bacon, which can give you a good serving of protein, and you can even make good use of flavorings like parsley and dill if you want to provide it with an earthy note, which can be a refreshing twist to your recipe. 
This way of making salmon is not only an efficient way to cook delicate foods, but you also get a crispy finish and pack in a lot of those juices that may get lost through other methods.
If you keep an eye on the process, you can get it to the perfect consistency.
When it gets crispy, it becomes caramelized, which gives you lovely crunchy pieces which can be heaven to the taste. Coconut aminos have a nice base flavor that can be improved further with some lemon or garlic. 
We love grilled recipes, but what if there were ways to make them more attractive?
This recipe comes with an excellent creamy salsa that can be rubbed in for a better flavor profile, so you have something delicious that isn't going off track with your diet.
The salsa can have an impact so you can make it with avocado, lemon juice, cilantro, and onion for the ultimate flavor. Don't feel you have to stick to this and get creative with other spices. 
A meal that only takes five minutes is a win in our view, as this makes lunch and dinnertimes much easier, as our time can be a deciding factor over how successful we are with a diet.
All you need is a can of salmon, paleo mayonnaise, onion, black pepper, dried dill, celery, and some lemon juice for taste. Then you mix all the ingredients and turn them over to get as much coverage as possible.  
If you want something to go with some veggies or serve as part of a satisfying meal, you can make these delicious cakes, as the flavor and texture may even surprise you, so if you've never tried them, they're a must-have on this diet. 
You can easily throw these together, as you only need fresh salmon, sea salt, garlic, onion, avocado oil, almond flour, seafood seasoning, dijon mustard, eggs, parsley, and coconut aminos, and you only need to bake and then add the ingredients as you go. 
Salmon can be great on its own, but you may be tired of making it this way, so using it in a curry can be an excellent way to unblock more flavor, which is soaked up nicely by the succulent salmon pieces and the spicy cashews.
You can add coconut milk and cashew butter to make the sauce creamier.
With some juice from a lime, you have a rich flavor that can be made spicier with the introduction of spices, increasing the intensity of this dish. 
There may be times when you want something easier and makes great comfort food, so this chowder is a guilt-free alternative, as it still has crispy veggies as a primary flavor base.
This makes it similar to a broth or soup; you don't have to go out of your way to make it.
You'll find the zest of one lemon, garlic cloves, prosciutto, fresh dill, salt, pepper, and some bone broth brings the flavor to life, as you only need to add this all to a soup pot and let it sit to cook to the perfect blend. 
If you're looking for more ways to get some veggies into your recipes, you'll find here you can use ones like bok choy, butternut squash, zucchini, and cauliflower.
Of course, you have many options so that you can use those most appealing to you.
This can be made in one pan and only takes around an hour to prepare, as this can nicely bake the vegetables while improving the consistency.
You can also serve this with some coconut rice to make it a more fulfilling meal. 
If you like meat with a delightful glaze, this salmon recipe is bound to raise your interest, as this glaze is a nice upgrade from something like a BBQ sauce.
With this outer coat, you get a nice and soft salmon inside, and its retaining properties mean this can also be juicy.
The glaze itself is made of pitted dates, tomato paste, apple cider vinegar, cayenne pepper, garlic onion powder, and Korean red chili pepper.
You can mix in some ginger during the process to release more flavors, which isn't too overwhelming. 
Sauces can be something of a specialty when it comes to salmon, but if you don't want a flavor that is too savory, you can make this sauce from dill and cucumbers, and the best way to describe this is by saying it's close in flavor to Tatar sauce.
With a nice side salad, the tastes simply melt in your mouth, and even if this doesn't sound like your thing, you can always experiment and come up with something else.
You don't want a main meal but something that can keep you going and remove cravings that could be a potential problem for any diet.
The tortillas you use can be nice and toasty, which is a great way to melt all the ingredients together.
You can use peppers, onions, jalapenos, chipotle powder, cumin, coriander, coriander, parsley, and some garlic powder for a fiesta of flavors that gives this a fantastic uplift. 
The key to this recipe is all in the marinade, which is made with pineapple juice, chili flakes, grated ginger, coconut aminos, and some garlic for a juicy and potent flavor that makes this recipe worth it.
You can serve it with some sesame seeds and chopped scallions if you want more diversity in the palette, which can invigorate the tastebuds.
This can on occasion, be worth having to go to  a little more effort, however accustomed you are to this.  
Considered a classic in this area, there's no denying that a seared salmon with a creamy lemon and garlic sauce compliments this really well.
The best thing is you can add some spinach and lemon juice to give you a zing in the flavor, which has to be tried to be described. 
We've seen how sauces can improve the flavor, and this pesto inclusion is no different, as it's intensely flavored and can be diluted slightly by serving it with some cauliflower rice.
Adding pine nuts and basil gives you a generous taste with every bite.
Not everyone likes this intense flavor, but you can alter the amount and make it how you want, as long as it doesn't go too far from the whole30 requirements. 
We finish with a baked salmon, except it has a spice rub that brings this one to life, and when it's baked in this way, you'll find that it sinks through the whole salmon piece.
You also get a crust that makes it more succulent and breaks away easier.
The key is in baking, where you want to pat the salmon dry and then brush your oil. You can then add your spices, including paprika, garlic, salt, and pepper. Watch as you get a nice finish that is perfect for a family dinner. 
The Bottom Line 
With all these recipes, you have plenty of ways to make salmon seem more exciting.
If you're new to cooking salmon, a bit of practice with cooking and preparing means your flavors will improve, and after some time, it will feel effortless to achieve these flavors.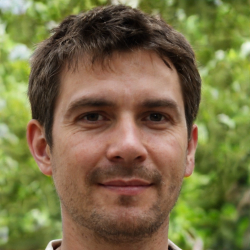 Latest posts by Justin Roberts
(see all)