The Whole30 diet is an exclusion programme that promises to reset your eating habits if you want to break the cycle of indulging in processed and junk foods.
As an exclusion programme, there are some things you can't touch while in this 30 day reset.
One thing you might be craving is your favored sweet drink, whether that's Coca Cola, Mountain Dew, or some other sugary concoction.
While these kinds of drinks might be off the table, we can still enjoy a fruit smoothie, many of which are naturally really tasty and without adding any extra sugar, remain within the rules of the programme.
Keep reading to learn of our favorite smoothie recipes, that don't break the rules, that can still fulfill that craving for something sweet, just not too unhealthy.
We have always lived our lives with the rule that the greener and more ugly a smoothie looks, the more healthy it will be.
While this is circumstantially true, it doesn;t always mean that your smoothie will taste bad.
Nut butter, kale, spinach, almond milk, with a banana for sweetness and creaminess, this smoothie will pump you full of the good stuff while also satisfying your taste buds.
If you want something that can remind you of a pina colada, this is worth a look in. We aren't allowed alcohol either while on the WHole30 reset, but this is pretty good even without the booze.
The ingredients are simple, just be sure to swap out the cows milk for dairy free alternatives, but create something really satisfying and sweet without adding any sugar.
You can make this a thick boy and get your spoon out if you want, or dilute to your preferred texture.
This is a fun recipe with a few interesting tricks that will help you navigate the low sugar smoothie while in the Whole30 programme.
Things like sneaky additions of cauliflower help to bulk the smoothie up without adding too much sugar, while adding avocado helps create that creamy texture without actual dairy.
Blueberries, while naturally sweet, and really good boosters for cognitive ability too.
We really love this flavor combination, the mango has a more perfumed and subtle sweetness that really balances out strawberry in our opinion.
Not only is it naturally sweet and satisfying but is full of antioxidants as well as 100% of your vitamin C needs for the day – score!
Again, the use of avocado here is your key to a creamy smoothie without adding any dairy.
Peanut butter and banana go together so well, and always reminds us of banana foster desserts.
As you may expect, this remains pretty healthy, and the peanut butter, should you go for an organic one, ends up bringing a decent amount of protein to the smoothie too.
Plus, get some  chunky peanut butter, and the way this combines with the banana creates something thick and milky like a milkshake, without actually adding any dairy.
One thing you may have a craving for is chocolate milk, we all love for its sweetness, and nostalgic comforts.
Yet, you can recreate this childhood delight and make it pretty healthy without much effort.
This recipe uses cocoa powder to add the chocolate flavor without the sugar, even some instant coffee would help bring the chocolate flavor out here for the most satisfaction.
If you want something that's simply creamy and has a truly satisfying mouthfeel, without having to indulge in dairy, this smoothie has you covered.
This provides a different texture if you are bored of drinking water and juice, and the avocado provides that fatty satisfaction like a cold glass of milk.
On a hot day this can really be a sumptuous treat that can cool you down and help satisfy cravings through avocado's fatty and healthy qualities.
Oat milk is an often overlooked milk substitute that has a natural sweetness from the oats. This recipe combines the subtle sweetness of the oat milk with a banana.
In a high powered blender you could even add some rolled oats or flax seeds to this smoothie for something really thick and satisfying that can be like a breakfast in itself.
If you want something filling and sweet, kind of like porridge.
This is a fun smoothie idea, it evokes those milkshakes where they blend a slice of cake into it, but is much healthier, and remains within our rules.
Combining oats and bananas makes for something thick and creamy and has that added bite that these cake smoothies usually do.
Vanilla flavor is key here but we need to be careful – there are many vanilla extracts with totally natural sugar, but be careful not to use one that adds sugar as excluded within the Whole30 programme.
One way around this could be vanilla protein powder as the recipe suggests.
I guess the whole point of WHole30 is to detox your body, and even if we are off the mark with that, if you want to change eating habits then these types of smoothies are good to reset your body.
Ginger and pineapple not only taste great together but do well to help with gut health, and apples are good similarly.
This is healthy but remains naturally sweet and is just tasty without any of the health benefits considered.
If you live somewhere warm and want to start your day with some slow burning caffeine but also with something cold and tummy-settling, then this smoothie is worth considering.
Skip the sweetener the recipe suggests and simply rely on the banana which also brings a creaminess and more natural caffeine.
Along with the Matcha powder, a smoother source of caffeine, you can really get your day started right with this smoothie without any disadvantages.
In a similar vein as the previous smoothie, this is ideal to wake up on a hot day and satisfy all your cravings early with this naturally healthy smoothie that will help get your mind moving.
Using your favorite coffee in the smoothie is good for those coffee lovers who want that bitter taste, but gets some really creamy notes from the banana as well as a nutty kick from some peanut butter, which also adds protein.
Beets are something you may not have tried before, but this smoothie uses their health benefits to the fullest, while also being a pretty accessible way to enjoy the vegetable.
This smoothie has everything, its sweet, tangy, and nutrient rich, as well as being big, bold and beautiful thanks to the brightly colored dye in beets!
It may shock you to see the carrot being used in a smoothie, but it totally works.
Carrots are naturally sweet when you have them on their own, and in combination with other sweet fruits like oranges you can really notice the sweetness a lot more and appreciate it.
The smoothie is full of vitamin C and also really good for your gut too thanks to the addition of ginger, which brings a nice spiciness that is really pleasant.
Final Thoughts
As smoothies are pretty safe when it comes to the Whole30 diet, it's not too hard to follow their rules here.
The main things to look out for is added sugar and dairy, the dairy can be easy to replace with another milk alternative, but adding things like honey or maple syrup, especially stevia, can be a big no-no for the diet. 
Learning how to make a good smoothie is something important in your health journey as it is such an easy and pleasant way to pack loads of different nutrients into your diet without much effort.
Frequently Asked Question
What Is The Whole30 Diet?
Rather than a diet, the Whole30 program is more of a 30 day cleanse or reset, where you live by an exclusion programme for that period of time.
This means you exclude certain things from your diet and promote more healthy eating of non-processed and more natural food groups.
It was created in 2009 by  Mellissa Urban and Dallas Hartwig as published in their book of the same name The Whole30: The 30-Day Guide to Total Health and Food Freedom.
The idea isn't necessarily to lose weight but to promote more healthy eating habits.
Sugar is a nit-picky one for the Whole30 programme. As stated in the book, which is your best guide here, sugar isn't necessarily banned, but added sugar is.
If you are adding sugar to a recipe then this is the no-no here, this includes things from stevia to honey to maple syrup. Yet, you can still enjoy the natural sugars of fruit and fruit juices, etc.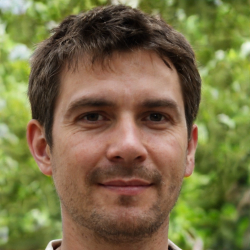 Latest posts by Justin Roberts
(see all)