The Whole30 diet is a great way to give your body a much-needed boost and reset. 
It is important to prioritize home cooking while you are following the Whole30 diet to ensure that you are eating completely Whole30-friendly foods. 
However, with a busy schedule of work, school, and family commitments, it can be daunting and difficult to have to ensure that you cook all your meals from scratch. 
This is where soup can come in handy.  Soup can be made in advance and eaten for lunch or dinner throughout the week. 
In this article, we will look at 15 awesome Whole30 soup recipes that you will love to make (see also "Awesome Whole30 Vegetarian Recipes"). 
Soups don't have to be boring and broth-based.  This recipe for Whole30 meatball keto-friendly soup will have you looking forward to your lunch break all week. 
The tomatoey base of the soup mixed with the beautifully seasoned meatballs will make you feel like you are having spaghetti and meatballs for lunch every day without the noodles.  
If you are a fan of more substantial soup recipes, this one for Whole30 minestrone soup is sure to become one of your favorites. 
This is another option that is perfect for ensuring that you feel full all afternoon until it is time for dinner. 
This is especially useful if you work in an office environment where non-Whole30 snacks are easily available. 
If you want to take your Whole30 lunches to the next level, this vegan cheesy broccoli soup could be just what you are looking for. 
Chances are a lot of your meals on the Whole30 diet are going to have some form of animal protein in them. 
This soup will help ensure that you have a break from meat in your meals and help to keep things interesting. 
This is an absolutely classic soup recipe that has been tailored to ensure that it fits the Whole30 diet restrictions (see also "Tasty Whole30 Dessert Recipes"). This is a soup that is light but bursting with amazing flavors. 
With this soup, you won't even miss the bread that you would normally have alongside it.
You can experiment slightly with this recipe by using different types of onions for different flavors. 
One of the best things about the Whole30 diet is that you are still allowed to eat potatoes. That means that this amazing recipe for Whole30-compliant potato soup is not off the menu. 
Potato soup is one of the heaviest and most filling soups that you can make which is great for anyone who has a physically demanding job. 
If you are looking for a soup recipe that is Whole30-compliant but still helps you to curb some of your cravings, this hamburger soup could be just what you need. 
Not only is this soup truly hearty, but it is also seasoned to taste almost exactly like a hamburger. 
This can be a great way to deal with stubborn lunchtime cravings, especially at work or school. It is also a great recipe to keep in your repertoire for when you are trying to be healthier.  
Sometimes, the classics are the best.  This Whole30 tomato and basil soup tastes just like the most popular tinned soup that you can buy. 
The best thing about tomato and basil soup is that it is just so easy to make from scratch.  It is also incredibly cheap to make which gives it double points in our book.  
Stuffed peppers are a super common meal for people to eat when they are being healthy.  However, most recipes for stuffed peppers aren't Whole30-compliant. 
Thankfully, this recipe for Whole30 stuffed pepper soup is Whole30-compliant and super healthy. 
This soup contains all the components of stuffed peppers but in soup form which makes it easy to eat throughout the week.  
Egg rolls are a common favorite side dish to order from your local Chinese restaurant. 
However, you are probably going to be avoiding takeout in all forms while you are on the Whole30 diet. 
Luckily, if you are having strong cravings for these amazing little rolls, this recipe can help to keep you on track. Egg roll soup is packed with the flavors and ingredients used in regular egg rolls. 
Baked potatoes are not off the menu when you are following the Whole30 diet.  However, you might not be able to make Whole30-compliant food while you are at work or school. 
If this is the case, it can be easier to bring a portion of homemade soup with you to heat up in a microwave. 
This Whole30 loaded baked potato soup tastes just like a regular loaded baked potato but in a convenient soup.  
This is a recipe that you are either going to love or hate. 
The combination of cabbage and beef isn't going to be for everyone but if you have the time and money, it can be a great soup to try out at home. 
The cabbage in the soup isn't overpowering but it does provide significant health benefits.  With the right amount of seasoning this is a delicious and filling soup. 
Chicken tortillas make a great lunch or light dinner option, however, they do not fit into the parameters of the Whole30 diet. 
Thankfully, you can make this Whole30-compliant chicken tortilla-less soup at home easily. 
Using the Instant Pot to make this soup means that you can have the soup ready in no time, perfect for anyone with a packed schedule. You can also add leftover veggies to this recipe to bulk it out a bit. 
Tacos are another family favorite dinner or lunch option that can be difficult to resist depending on where you live. The aromas of tacos can be just too tempting to pass up. 
Luckily, with this amazing recipe for creamy taco soup, you won't have to miss out on the warming flavors of tacos, nor will you have to worry about sabotaging your Whole30 diet. 
This is a great recipe to save for when you have finished the Whole30 diet as you can serve it with tortilla chips at another time. 
Zuppa Toscana soup is not a soup that you will often find on a list of Whole30-friendly recipes, however, this recipe makes the cut. 
This is a super flavorful soup that is sure to warm your soul on a cold or damp day. 
This is a really easy soup to make and it can easily be seasoned with chili flakes to add a little bit of heat to make it a bit more interesting if you are going to be eating it for lunch all week. 
If you want to make a soup that is compliant with the Whole30 diet but also has a really refreshing flavor palette, this is the recipe for you. 
This Whole30 Greek lemon chicken soup is perfect for anyone who is following Whole30 during the warmer months of the year. 
Even though this is a soup recipe, it is incredibly light and the lemon makes it a really refreshing option that can keep you full and away from temptation all week long. 
Frequently Asked Questions
What Can't You Put Into A Whole30 Soup?
There are a few ingredients that you need to avoid to ensure that your soup remains Whole30-compliant. 
The main ingredients that should not be used in a Whole30 soup include dairy, this means no milk, butter, or cheese that isn't vegan-friendly. 
You should also avoid grains in your soup, so no rice or bulgar wheat.  Legumes are another item that shouldn't be used in your soups. 
Legumes include any kind of bean. This is particularly important to remember if you are making taco or stuffed pepper soups as it can feel natural to add them. 
Finally, it is important to make sure that you don't add any extra sugar to your soups. This can be a difficult one, especially if you are making tomato and basil soup. 
When making a regular tomato soup, sugar is often added to balance the acidity of the tomatoes.  
Final Thoughts
There are so many different types of soups that you can make when you are following the Whole30 diet. 
These soups can be a great way to provide quick, easy, and nutritious lunches throughout the week. 
They can help you to avoid falling off your diet and giving in to cravings and temptation from your workplace or your school. 
Remember to stick to the recipe to avoid accidentally adding ingredients that are not compliant with the Whole30 diet (see also "Whole30 Zucchini Recipes").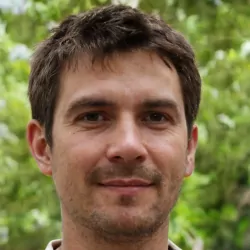 Latest posts by Justin Roberts
(see all)