One of the best luxuries in life is a steak with creamy mashed potatoes and a glass of rich red wine.
However, mashed potatoes and red wine are certainly not Whole30 approved. But there is no need to worry! You don't have to give up your favorite foods. 
Steak is most certainly Whole30 approved and we have the perfect ways to make it taste incredible and stick to your diet.
Below are 15 delicious Whole30 steak recipes that you can make for a night of indulgence without blowing your diet. 
With a few expert seasoning combinations and some new cooking techniques, you will be enjoying every bite of your steak, without any of the guilt. 
Let's get into it! 
Easy meatballs with all the mouthwatering tastes of carne asada, great for batch cooking. This Mexican-inspired dish is juicy, delicious, and really simple to make. It is also Whole 30, paleo, and keto friendly.
This is the perfect dish for serving the family and keeping a smile on everyones face. Or for meal prepping as it can be stored in the fridge throughout the week.
Carne Asada involves marinating your steak in a mix of citrus, herbs, cumin, and jalapeno if you can handle the heat.  
Brussel Sprouts can be a difficult vegetable to sell, even when they are served with a succulent piece of steak. But this recipe makes them flavorful and absolutely delicious. 
This sheet pan meal is simple with minimal cleaning that comes out rich in flavor. Not to mention it fits perfectly into your Whole30 diet. 
Because London Broil is a lean, frequently somewhat tough cut of meat, it is inexpensive.
However, you can still get a steak that is flavorful and won't break your jaw if you use a good marinade and a short cooking procedure with high heat.
Are you ready to get the grill fired up and create something tasty? This Greek Marinated Flank Steak recipe is light, flavorful, and perfect with every bite. 
Marinate your flank steak in a mix of fresh dill and mint tzatziki for an incredible flavor. Serve with a fresh Greek salad and a fresh squeeze of lemon for a simple yet magical weeknight dinner. 
Did we mention it only takes 30 minutes to make?
With this simple variation on chimichurri, grilled flank steak with herb-green sauce, you can enjoy the flavors of summer grilling all year long! It's a tasty and healthy approach to support your active way of life.
Flank steak is easy to cook and lean making it an excellent choice for your Whole30 diet. Add a balsamic vinegar glaze and a layer of chimichurri sauce for an explosive flavor profile. 
Everyone is going to want a bite!
Salads are an excellent way to keep to your Whole30 meal plan, but they often lack protein and flavor. This SImple Steak Salad uses skirt steak but you can select your favorite cut to get the best flavor. 
With a bed of leafy greens, fresh heirloom tomatoes, red onion, and a dressing of olive oil, balsamic vinegar, and salt and pepper this salad is the definition of simplicity. 
We love this salad throughout summer and into fall as it keeps you full and tastes wonderful every time. 
Only got 30 minutes to create a delicious meal for your family? Then this Whole30 Steak Stir Fry has got you covered. 
The main thing for making this dish delicious and Whole30 is the coconut aminos. This soy sauce replacement is healthy while still bringing those Asian flavors.
With a bunch of your favorite veggies and a squeeze of lime, this recipe is bright, rich, and tasty. 
Serve on a bed of cauliflower rice and enjoy it with the whole family!
These Whole30 beef fajitas are simple to prepare and are bursting with flavor. In reality, you only need one pan to prepare this wholesome and substantial supper, which complies with the Whole30, Paleo, and Low Carb diets.
The marinade is comprised of a few pantry staples that can then double up as a sauce when cooking. Serve with your favorite veggies, we always go for bell peppers, onion, zucchini, and jalapenos for a nice spice. 
Serve on a bed of cauliflower rice or zucchini noodles with a wedge of lime for garnish. 
Bearnaise sauce is a popular condiment served with steak but it is rarely Whole30 compliant. 
This recipe allows you to enjoy the creamy richness of bearnaise sauce with your steak without having to ruin your diet. 
Using healthier substitutes, this recipe will give you a creamy, rich, and decadent sauce without the guilt. 
One of our favorite steak supper recipes with a side of vegetables is this simple oven-baked recipe for bacon-wrapped steak pieces. Additionally, the meal is Whole30, Keto, and Paleo compliant.
These Bacon Wrapped Steak Bites are the perfect appetizer for parties or even to enjoy as a protein rich snack throughout the day. 
Because you can prepare these flavorful little bits in advance and simply throw them in the oven when you're ready, they're ideal for entertaining.
You and your guests will be gobbling up these small appetizers on a stick in only 15 minutes.
The greatest recipe for saucy, homemade Worcestershire steak sauce–infused Chinese pepper beef stir-fries.
This nutritious pepper steak is simple, quick, low-carb, gluten-free, and devoid of additional sugar. a tasty, nutritious takeout recipe the whole family will love!
This recipe uses a nice sirloin steak, however, easily substitute for flank or skirt steak. Season with a little baking soda to keep your steak succulent and tender.  
If you want the most flavor out of this recipe, allow your steak to marinate for 3 weeks. Or make it quick by marinating it for a few hours in the fridge. 
Traditionally, marsala wine is used for this recipe, however, to make it Whole30 compliant you can get the incredible flavor from chicken broth. 
The finest weeknight recipes are those that call for short stovetop cooking of the meat, removal, and subsequent sauce preparation in the pan with the meat.
 All you need to do to create a delicious, incredibly healthy lunch that everyone will enjoy is roast some vegetables or whip together a quick salad.
1 pan EASY SALISBURY STEAK in 30 minutes! Tender beef patties cooked in a flavorful sauce with onions and mushrooms. Complete comfort cuisine that only takes 30 minutes to prepare!
Not in the mood for steak? Use chicken or turkey instead for a tasty Whole30 meal everyone can enjoy. 
A quick, wholesome, Whole30, Paleo, and Grilled Steak with Pistachio Pesto protein for the summer. The dairy-free pesto is simple to make and makes the ideal dipping sauce for any grilled meat or vegetable.
You can even use this pistachio pesto for salads, sandwiches, and pasta to keep things light and delicious. 
Serve with a squeeze of fresh lemon juice to really elevate all of those natural flavors. 
Who said you can't enjoy Taco Tuesday when following the Whole30 diet? This Steak Taco Bowl is the perfect way to enjoy all of your favorite flavors without breaking your diet. 
With tender steak, a sweet pineapple salsa, creamy guacamole, and pickles radishes, you will begin to love cooking Whole30!
This dish for surf and turf salad, which is made with grilled steak, prawns, and a creamy garlic and caper dressing, must be included in your menu plan. It adheres to the Whole30, Paleo, and Keto diets.
Served ona bed of leafy greens, cherry tomatoes, and red onion, this is the perfect meal for serving guests or for treating yourself on a Friday night. 
Frequently Asked Questions 
Can I East Steak on Whole30?
Steak is a Whole30 approved food. It is an excellent source of protein and depending on the cut can be really low in fat. 
How To Get A Juicy Steak?
Cook your steak to a medium rare to medium, turning every few minutes for an even cook. Then allow it to rest and rub extra butter or olive oil for a succulent steak. 
Final Thoughts 
Whole30 or not, steak is an excellent source of protein that everyone should include in their diets. With a more sophisticated feel, a cut of steak cooked to perfection can really transform your evening. 
Above are 15 delicious recipes that will provide you with a flavorful steak dish that complies with Whole30 eating. From Mexican-inspired flavors to Asian-inspired sauces, there is nothing you cannot create. 
So, it is time to bust out the grill, fire it up, and get to cooking! Keep everyone satisfied and happy with a delicious, succulent, tender steak dish that is healthy and Whole30.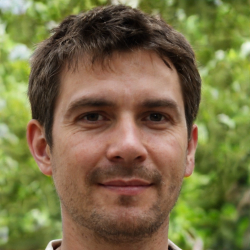 Latest posts by Justin Roberts
(see all)