The Whole30 nutritional programme can be really great for your health, and is an exclusion diet based on the award winning book, but it can have some specific rules about what you can and cannot eat.
The rules can catch you out sometimes, so we have found some recipes that will adhere to their rules, so you don't have to find them yourself.
But additionally, following Whole30 can be hard to explain to some, and especially at something like a Super Bowl watch party, you might worry about what you can make that still celebrates the event while not excluding your guests.
Here's our guide to the best Super Bowl snacks that adhere to Whole30's exclusion rules. Keep reading to make hosting this year's Super Bowl party all the more easy for a Whole30 follower. Let us know which is your favorite!
In the February months you may be pining for some summer daze, or you may already find you are in the heat, depending where you live.
But, this snack is a really great one to get the summer vibes going – who doesn't love guacamole. Avocado is a savior on the Whole30 diet as it can provide that satisfied and full feeling without breaking the rules.
When you think of ribs, you may think they are excluded due to their sugar content necessary for that glazed and crispy finish.
However, with this unique recipe you could create some ribs that fit your Whole30 diet without having to exclude the classic game day ribs.
Your guests will be none the wiser with this tasty recipe, and you'll still be within the rules of the Whole30 diet – score!
Everyone likes 'wings' whether you are vegan, vegetarian, or following the Whole30 program.
With this recipe you can please everyone with a super yummy and satisfying treat, albeit meat free, but with flavor that goes all nine yards.
Having air fried them, rather than baking them or deep frying, they remain pretty healthy and still fit the Whole30 program.
One thing you want when watching the game is something crispy and satisfying to help settle your nerves.
Nothing hits the spot more, while still being within our rules, than these zucchini chips.
Great to serve with a whole host of dips, or even on their own, they are really healthy, tasty, and are a snack all your guests will love.
We bet you ruled out any kinds of pizza on this Whole30 program, well if you put in a little effort and source the right ingredients, you can make something really similar that is super tasty and doesn't break any rules.
Using pulverized seeds rather than grains, you can actually make something similar to a pizza dough, albeit with a little effort, but it will be worth it in the end if you want to hit that pizza craving.
These are running the line in terms of rules, but a sweet potato counts as one of your five a day and has way more of a nutritional profile that a potato, and while fried potatoes aren;t allowed, we think these air fried sweet potatoes will make the cut.
Who doesn't want a french fry during the game, and these sweet potato 'fries' help hit the same spot without breaking any rules.
The classic slider is a mainstay in the US at large but it almost always makes an appearance at the Super Bowl party for its high yield, and filling qualities.
This recipe uses mushrooms and caramelized onions to make something really umami and satisfying without breaking any rules.
Use some vegan rolls, and you can even caramelize your onions without added sugar. This can serve lots of people, as well as pleasing them.
Of course, the dip selection is a real sign of a true host, and this is one that fits perfectly within our rules. Everyone loves an artichoke dip, but is usually full of dairy which is excluded with Whole30.
This recipe uses so easy vegan swaps that won't put you out any more than the non vegan version would. The recipe is just as easy to make as the original but fits our rules, and will make your guests happy.
Jalapeno poppers are a true American-Mexican treat that is a mainstay at any gathering in the US.
They are usually packed with cheese and other things we have to exclude, but this recipe shows how we can still make them without having to sacrifice any flavor or texture.
They are truly really tasty and aren't that different from the original recipe – your guests will love them
Everyone loves a potato salad and this is a useful recipe that lives within our limits but is still really tasty and unassumingly dairy free.
The addition of pesto means that any vegan mayonnaise or cream you use is easily hidden by these stronger flavors.
In any case, the recipe is really satisfying a filling, exactly what we want when serving lots of people.
These cauliflower bites are super tasty and spicy, satisfying any guest who wants a spicy kick.
They are pretty easy to make as well and are  simply another thing to throw in your oven for the big day.
They go great with any dips and offer an interesting option for those who want something a little different but still tasty.
They are super snackable and a great hand food, ideal while those eager eyes watch the football.
Simply don't add the parmesan to this dip and you have a really fun and unusual dip that is actually super tasty. By adding dill to the pesto you get a great American twist on this Italian classic.
It's another great one for dipping and can still surprise some guests. It's also another pretty easy dish to make, no matter what it is, everyone loves a homemade dip.
For those who want a seafood option, this is a really easy and great recipe to make that many guests won't realize is operating within an exclusion program.
The dish is totally within our rules but is super satisfying and garlicky, perfect for a game day soother. Serving some rice alongside this can be the perfect way to make it stretch a little further for guests.
Everyone likes to see a bit of green on their buffet table, and this recipe helps you satisfy the meat lovers while remaining within the Whole30 programme.
Everyone will be diving for some of this white meat salad that remains really healthy but super tasty.
The use of stuff like avocados and the rest of the veg can really make the shredded chicken go further and is a real crowd pleaser that remains pretty healthy.
This is a fun recipe that gives us a Whole30 suitable pasta salad that is really tasty while using some unique flavors (see also "Tasty Whole30 Dessert Recipes").
This one could really surprise your guests but will certainly go down a treat – everyone loves a pasta salad. While it's really satisfying, it's full of all the good stuff and is great cold too.
Final Thoughts
As you can see, you don;t need to sacrifice anything on the big day of your Super Bowl party.
Even though we are on an exclusion  program with Whole30, there are a whole host of classic and non-traditional recipes out there that you can eat and serve as well as impressing your guests with home cooking.
Frequently Asked Questions
What Is Whole30?
The Whole30 program was proposed by Mellisa Urban and Dallas Hartwig in their award winning book The Whole30: The 30 Day Guide to Total Health and Food Freedom, back in 2009. 
It's an elimination or exclusion diet that helps reset your body if you want to break the chain of eating too much junk food and fried food.
It doesn't promise weight loss but promotes healthier ways of eating instead, that can result in weight loss as well as happier body and mind.
What Can't You Eat On The Whole30 Program?
It's worth reading the book to really understand the rhyme and reason behind the diet and why certain things are excluded – but here's a quick reminder of what you aren't allowed.
The Whole30 programme excludes these food and drink items: dairy, grains (corn, wheat, rice), added sugar, legumes (beans and pulses), alcohol, pasta, bread, processed additives (stuff like MSG), or fried carbs.
These aren't set in stone and you can theoretically get around some of them, like having gluten free pasta, using an air fryer, having sweet potato instead of white potato.
But, consulting the book for real clarity is your best option.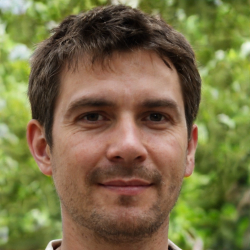 Latest posts by Justin Roberts
(see all)