Everyone loves apples, right? The problem with apples is that they are not at all recommended for the keto diet because of their high carb content.
One medium-sized apple has over 22g of net carbs, which is enough to pass your entire carb allotment when on a strict keto diet.
With that being said, if you are on a keto that is not so strict, you might be able to find space for apples in your day.
After all, apples do have a lot of great nutrients in them – so there is certainly a place for this fruit. Just be mindful of how often you have it, and how much, and you will be good to go!
So, if you love apples, and want to find ways to enjoy them while on a keto diet, you are in the right place.
Below are 15 mouthwatering keto apple recipes that you definitely need to try out – they will blow your mind.
Everyone wants to be able to enjoy cake, no matter what diet they are on. Luckily, you can enjoy this delicious sugar-free keto apple cake, and love every moment of it.
This cake has a delightful crumb-y topping, and is best served with come keto-friendly custard, ice cream, or whipped cream.
The chunks of apple give the cake the perfect flavor without taking it too far, and all you need is an hour and 15 minutes to get the job done. Easy!
Apple, caramel, and cheesecake? Yes, please! This super easy dessert can be ready in just 45 minutes, and is wonderfully refreshing for the summer.
You can make your own caramel sauce or buy a keto-friendly one from the store, and create layers of caramel cheesecake, sauce, apple filling, and toasted pecans.
This is a recipe that you are going to fall in love with in no time at all. It's easy and delicious.
Apple tart, anyone? This recipe is an absolute delight, and is perfect for all your keto and diabetic needs.
In an hour and 10 minutes, you can have this juicy and flavorful tart ready to go for any event – it will definitely be a winner.
Of course, the combination of apple and cinnamon are a marriage made in heaven, so we're sticking to that for this recipe!
You won't be able to get enough of this, especially if you serve it with keto-friendly vanilla ice cream.
The walnuts in this apple crisp make for the ultimate topping – flavorful, crispy, and altogether perfect.
You would be surprised by how easy this recipe actually is, and you only need six ingredients!
These ingredients are apples, walnuts, unsalted butter, cinnamon, vanilla extract, and your favorite granulated sweetener.
With just those, and 40 minutes, you could be enjoying a healthy keto apple crisp. Add some ice cream to really finish things off.
Do you love apple pie and cheesecake? So do we – that's why we had to include this apple pie cheesecake bar recipe.
Even the cheesecake filling in this recipe gets apple extract, while the apple filling uses real apples!
There is nothing not to love with this super easy recipe. Almond and coconut flour is used in the topping, and after a short chill of just two hours, this will be ready to serve and enjoy.
Got an hour, and you are looking for one of the easiest and keto-friendly cake recipes out there?
This fantastic keto low-carb apple dump cake will be perfect for you and all your needs. It is full of flavor, moist, and altogether wonderful for a sweet treat or dessert.
This recipe also gives you the option to use zucchini in the cake and reduce the apple – which will reduce the amount of sugar and carbs in the dish!
This is completely up to you, as the recipe also calls for apple pie extract.
This is another recipe where you can substitute apples for zucchini, or go half-half for some added flavor. Zucchini are great keto foods as they are low in net carbs, and they are very versatile!
We should suggest using half zucchini and half apple for the filling in addition to the blackcurrants.
Doing this will ensure you get the flavor you want without using too much sugar. You could also add cinnamon into the mix to bring out the apple, but feel free to experiment with your own preferences.
Coffee cakes are cinnamon-topped cakes that are traditionally served alongside all our favorites drinks – coffee!
This recipe is super moist and juicy, and perfect for your morning coffee. This recipe also calls for the use of zucchini instead of apple, but we would recommend going half-half with zucchini and apple to get that great flavor.
This low-carb keto apple muffin recipe calls for real apples – a rarity in the keto world!
You only need around 30 minutes to get this recipe done from start to finish, so it's perfect for any time of day, even breakfast.
You will need the all-important apples (you can substitute half for zucchini to reduce the carb and sugar count), as well as almond and coconut flour, cinnamon, and a handful of other basics.
Feel like some apple cobbler, but don't want the guilt associated with it?
The recipe calls for chayote squash as a substitute for apple, but you can do a half-half mixture of the squash and apple if you like.
This will make sure you get the true apple flavor, while still keeping calories down.
In just over an hour, this recipe will be ready to go, so get working! Be sure to serve it with some fresh, keto-friendly ice cream.
This is another recipe that calls for chayote squash or zucchini as a substitute for apples. Follow the same notes and go half-half with the substitute and apples if you want that authentic apple flavor.
Apple extract is used to help with the flavor, but there is nothing like the real thing. Just remember – moderation!
You can't have a list full of apple recipes and not have at least one smoothie, right?
This delicious apple smoothie consists of unsweetened almond milk, apples, banana, non-dairy yogurt, flax seeds, cinnamon, nutmeg, allspice, and a few option ingredients.
We all know smoothies are super quick and easy to make, so what's stopping you from enjoying this one?
As another recipe that calls for zucchini rather than real apple, you can do a half-half if you want to use apple.
The good news is, this recipe can be ready in just 40 minutes, so you can make it on short notice easily.
Other ingredients you are going to need include almond and coconut flour, cinnamon powder, baking powder, erythritol, butter, and eggs. You probably have everything you need sitting in the cupboard!
This recipe uses apple butter to get that great apple flavor, but there is nothing stopping you from adding little apple chunks into the mix, too!
This will really up the flavor and make everything pop – just be careful with quantities.
Cool and easy to make, you know you are going to love this dessert in the summer.
The real apple used in this recipe makes the flavor pop beautifully, so you know you will love it.
Other ingredients like apple pie spice, zucchini, vanilla extract, and almond flour bring everything together to create an unbelievably easy (and delicious) dessert.
Bear in mind that this recipe does take a little longer, but all the time and effort is worth it.
You can make your own keto-friendly salted caramel sauce to finish things off, and enjoy it with some creamy ice cream or something similar.
Final Thoughts
Apple has a special place in many of our hearts – this ingredient is wonderfully versatile and easy to work with.
From cakes and cobblers to bread and bars, there is definitely something for everyone to love in the above recipes.
When it comes to keto, it is crucial to remember that the use of almond and coconut flour is where the magic lies.
That, and the use of alternative sweeteners such as monkfruit, xylitol, or Swerve all help to keep the sugar and carb content down.
This is exactly what you want, and imperative to dishes with non-keto-friendly foods like apples.
You can still enjoy these fruits in moderation, but make sure that you take steps to cut carbs and sugar in all other places you can. That way, you can enjoy them guilt-free.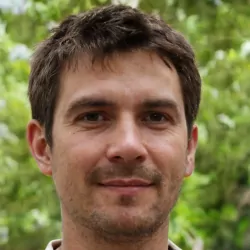 Latest posts by Justin Roberts
(see all)