Start your day off right with a delicious and nutritious paleo prawn asparagus omelet. This protein-packed dish is perfect for breakfast, brunch, or dinner and is surprisingly easy to make. 
It's paleo-friendly, gluten-free, and dairy-free, so it's certain to please even the pickiest of eaters. It's also loaded with healthy ingredients like prawns, asparagus, and eggs that will give you the energy you need to power through your day.
What's So Great About A Paleo Prawn Asparagus Omelet?
The healthy asparagus and prawn omelet is the perfect choice for a nutritious breakfast that is both Paleo, dairy, and gluten-free. 
This dish consists of eggs, asparagus, prawns, and onion cooked together in a skillet and can be served with salsa, chopped tomatoes, or guacamole. 
The healthiest way to cook this omelet is to use olive oil instead of butter or any other type of cooking fatty oil like vegetable or seed oils. 
Asparagus Nutrition
Asparagus is an incredibly nutritious source of minerals, vitamins, and fiber, making it great for improving digestion and boosting energy levels. It also contains a good balance of proteins, carbohydrates, and healthy fats which help to maintain blood sugar levels. 
Furthermore, it's low in calories and rich in vitamin K which helps build strong bones. Asparagus has anti-inflammatory properties, which can help reduce the risk of certain diseases like cancer. 
Onion Nutrition
The onion adds additional flavor whilst still being nutrient dense providing the body with important vitamins including A, C, E, and K., as well as iron, magnesium, and calcium. 
Shrimp Nutrition
Shrimps are an excellent source of nutrition, with high protein content and low food energy. They are also rich in cholesterol, depending on the preparation method. 
Shrimp is especially beneficial for their high levels of omega-3 fatty acids and low levels of mercury. 
Not only does this dish taste great, but it is a fantastic way to ensure you are starting your day off right – packed full of nutrients that will fuel your body throughout the day.
What Ingredients Do You Need To Make A Paleo Prawn Asparagus Omelet?
This delectable dish combines the wonderful flavors of:
Asparagus, 
Shrimp, 
Eggs 
Just a bit of salt and oil,
Versatile coconut milk. 
The star of the show is definitely the asparagus, which is full of vitamins and minerals, making it incredibly nutritious. 
Roasting or grilling the asparagus will provide a wonderfully smoky flavor due to the natural sugars in this vegetable being caramelized. 
The addition of Prosciutto di Parma only adds to this amazing combination, bringing out the unique flavors even more with its salty yet sweet taste.
How Long Does It Take To Prepare And Cook A Paleo Prawn Asparagus Omelet?
The amount of preparation time needed will depend on the complexity of your omelet and the available ingredients you have to hand in your kitchen. 
In general, it is best to start preparing as early as possible in order to be less stressed about making your perfect paleo omelet.
The time it takes to cook this omelet can vary from person to person and from recipe to recipe. In general, the cooking time for this recipe is approximately 5 minutes for the preparation of the ingredients and then 10 minutes of cooking time. 
Ultimately, cooking times will vary depending on individual preference and techniques used in the preparation of the dish.
How To Make A Paleo Prawn Asparagus Omelet
This Healthy Paleo Asparagus Omelet recipe can be done in minutes. First, wash the asparagus and grease a non-stick pan with olive oil. 
When it starts to sizzle, arrange the asparagus on the bottom of the pan and cover the pan with a lid, letting it cook on medium heat for 3 to 4 minutes. 
Next, add your shrimp to the pan and fry them until they are pink and curled up. 
In the meantime, crack the eggs into a small bowl, add in some coconut milk and salt, then beat them with a whisker until they're foamy. Pour this egg mixture over the asparagus and return the lid to let cook for 4 more minutes. 
Cook until both sides are lightly golden brown, then serve hot. Enjoy a tasty homemade shrimp omelet in just minutes.
Chop up some prosciutto and sprinkle these bits over your omelet before placing additional toppings such as fresh thyme, salt, Balsamic glaze, and/or baby spinach seasoned with olive oil and salt onto your dish before cutting it in half to serve.
This recipe is quick and easy to follow while having enough time to gather all of your ingredients beforehand, which is always convenient. 
The combination of flavors offered by this omelet overall makes it feel like something special, even though it takes no more than 15 minutes of total preparation time.
What Else Could You Add?
To add some extra richness to this dish, adding eggs and coconut milk creates an indulgent but light base that allows you to enjoy all these different flavors without feeling too heavy. 
A touch of extra virgin olive oil adds some nice flavor notes while also allowing you to enjoy some healthy fats. 
Finally, a pinch of Himalayan salt helps bring all these different ingredients together for a perfectly balanced plate that's sure to leave you wanting more. 
All these delicious ingredients come together for an evenly cooked omelet that's flavorful with just enough texture and creaminess – perfect for any time of day.
Final Thoughts
Eating healthy does not have to be boring, and this Paleo Prawn Asparagus Omelet proves that.
This dish is full of nutritious ingredients that offer a variety of flavors and textures, making it the perfect breakfast to kick off your day. 
It is also incredibly easy to make and can be ready in under 15 minutes – what more could you ask for? Start your day off right with this delicious, balanced meal that your whole family will enjoy.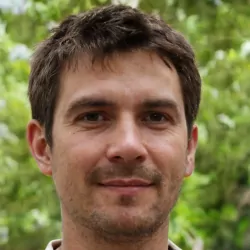 Latest posts by Justin Roberts
(see all)