Buddha bowls are typically vegetarian meals you serve in a single bowl and typically contain a small portion of different foods.
A Buddha bowl has five main components: whole grains, vegetables, protein, dressing, and nuts or seeds. However, you can also replace these with herbs or sprouts.
In this article, we're going to find 25 of our favorite Buddha bowl recipes. All these recipes are healthy, and you can make them at home without too much effort.
It's important to note that traditionally these are served cold, but you can adjust the recipe to enjoy a warm Buddha bowl instead. 
The best thing about the Buddha bowl is that you can adapt them to your own taste.
You can easily make your own Buddha bowl, and although they are usually vegetarian, you can have them with fish and meat as well if you desire. Keep this in mind as we take a look at these recipes!
What Makes A Buddha Bowl?
As we said earlier, the Buddha bowl is a traditional vegetarian meal with a selection of five main components, which you need to arrange artfully.
The Buddha Bowl has been popular since the '90s, but it has had a resurgence in popularity since 2017. Some say that the Buddha bowl got its name from Buddha and that the overstuffed bowl resembles his belly.
It bears some similarities to the Hawaiian Poké Bowls from Hawaii and the non-vegetarian Nourish bowls. While we can adjust our Buddha bowls, we've included some that you can adjust into a Nourish bowl. 
Why Should You Make A Buddha Bowl?
Buddha bowls are popular for a reason, and that reason is how easy they are to make. You can easily make a Buddha bowl with ingredients you already have in your pantry. They're healthy, and you can always adjust them to be gluten-free. 
These Buddha bowls are high in protein and fiber and fun to make. You can enjoy a Buddha bowl for dinner or lunch whenever you want. It's one of the most versatile dishes you can make, and there's no incorrect way to make them. 
So long as you have the five main components: whole grains, protein, vegetables, nuts, or seeds, and the dressing. You can use any whole grains, including rice, quinoa, millet, barley, farro, and so many more.
You can use any proteins you like, such as chickpeas, tofu, and black beans. Overall, if you don't enjoy tofu, we find that beans work brilliantly in Buddha bowls.
The opportunities for using vegetables are endless, so any vegetable will work in a Buddha bowl. The same can also be said for the nuts and seeds, with many of these adding some extra flavor and crunch to the vegetables and adding extra texture.
Once you cover it with a sauce, with Tahini dressing being one of the most popular, you'll easily enjoy a healthy meal.
The best part about the Buddha bowl is that we can use it for any meal that we like, and it doesn't take long to prepare.
Next time you're at a loss for what to make for lunch or dinner, consider raiding your pantry and fridge for ingredients to make your own recipe. 
You can customize the sweet potato chickpea Buddha bowl to suit your preferences. However, while it may seem complicated to make this recipe, it only takes half an hour to make.
For ingredients, you can have sweet potatoes, red onions, chickpeas, kale, quinoa, and avocado. To finish it off, you just need some tahini dressing.
Ideally, you should eat this Buddha bowl warm, but you can also eat it cold. Of course, don't forget to add some spices to your sweet potatoes and chickpeas when you cook them so that you can enjoy this flavorful dish. 
As one of the most popular Buddha bowl dishes, you can easily play with this recipe to incorporate any grain you want. The key ingredient of the Thai peanut Buddha bowl is the Thai peanut sauce that covers it.
For this Buddha bowl, you can make it with sweet potatoes, quinoa, chickpeas, broccoli, cucumber, edamame, cabbage, and so much more.
It's an experimental dish, so long as you make the Thai peanut sauce, you can enjoy this Buddha bowl, hot or cold, for lunch or dinner. 
It's easy to make a teriyaki salmon Buddha bowl, and it will only take you a little under half an hour to make it. Salmon is one of the easiest fish to cook and is high in protein.
If you want to enjoy any Buddha bowl with fish, then salmon should be your first choice. All you need to do is cook the salmon and roast some vegetables, such as your broccoli.
You need brown rice, edamame, shredded carrots, toasted sesame seeds, red cabbage, and green onions for your other ingredients. Then, cook up a Paleo teriyaki sauce, and enjoy this warm Buddha bowl.
If you enjoy colorful dishes, then look no further than this Mediterranean Buddha bowl. On a hot summer night, this dish is perfect for anyone who wants a cold dinner or a nutritious lunch.
The best thing about this Mediterranean Buddha bowl is it's vegan and high in protein.
For ingredients, you just need quinoa, lettuce, cherry tomatoes, a yellow bell pepper, mini cucumbers, chickpeas, kalamata olives, red onion, and some homemade hummus.
It only takes a little under half an hour to make, and you don't even have to cook anything! 
Another brilliantly colorful vegan Buddha bowl is this Greek Buddha bowl which gets its name from the Greek marinade served over it.
Combine it with some lemon tahini dressing, and it's a great way to use up some of the salad dishes you may have.
You can serve it with grains of your choice, some cooked red onion, artichoke hearts, kalamata olives, arugula, spinach, and any protein you want. For the actual recipe, we recommend using tofu that you can cover in a Greek marinade. 
We recommend the jerk chicken Buddha bowl if you want to enjoy another Buddha bowl for hot summer nights. What sweetens this meal is the mango salsa to serve over the rest of the Buddha bowl.
For the ingredients, you need some spinach, grilled chicken, rice, a mini cucumber, a vine tomato, red onion, green onion, jerk sauce, and the all-important mango salsa.
You can adjust the recipe to change the rice or even change some other vegetables used, but this recipe is delicious and should ideally be served warm.
If you're looking for another high-protein Buddha bowl, then you should try the shrimp Buddha bowl.
For ingredients, you need some couscous, cucumber, red onion, carrot, avocado, peeled shrimp, edamame, sesame seeds, mayonnaise, sriracha, and maybe some soy sauce for some extra flavor.
You can add some additional elements or even remove some depending on your own preference, and you can even change the grains to your taste. So, next time you need a quick meal, then this is a perfect choice. 
You can easily adjust this vegan Buddha bowl to be gluten-free or nut-free, and it is one of the quickest and healthiest meals on the list. Made with a versatile sauce, it requires a few ingredients: tofu, almond butter, edamame, cabbage, and rice.
You can make the sauce from almond butter, sweet chili sauce, tamari or soy sauce, apple cider vinegar, and some light coconut milk. It's super easy to make and a popular Buddha bowl that you can enjoy, hot or cold. 
As a vegan and gluten-free recipe, this beaked peanut tofu Buddha bowl is popular among all ages. Tofu is a challenge to master, and you'll find that the peanut sauce makes the tofu even more flavorful.
To make the bowl, you need rice (quinoa or rice noodles also work well), an avocado, some red bell peppers, chopped kale, green onions, olive oil, and maybe some chopped peanuts to garnish.
If you want to try the tofu, you must bake it and marinate it with peanut sauce. Once you do this, you'll find that it has a strong peanut flavor that works well. 
For a Buddha bowl with some kick, you'll find that the Mexican Buddha bowl is filled with delicious flavors and will only take half an hour to make. It's completely gluten-free, and you can adjust the recipe to fit your tastes.
This Buddha bowl is the perfect lunchtime treat and could even be confused with a burrito bowl. You can make it with black beans, corn, coriander, lime quinoa, fajita vegetables, and pico de gallo.
You can adjust the grains from rice or any grain of your choice. It's perfectly adaptable, and you can add more ingredients if you like. 
As another favorite lunchtime meal, you'll find that the beef and broccoli Buddha bowl is perfect. It includes a saucy beef and a broccoli stir fry while also including grains and plenty of vegetables.
It packs a flavorful punch that won't take long to make. Instead of using broccoli heads, this is riced broccoli, meaning that it's been put through a food processor to look like rice.
Covered with a miso-ginger sauce, you can also add some avocado, Thai basil leaves, bok choy, garlic, and some scallions, with a garnish of your choice.
This Buddha bowl is hearty and full of grains, with plenty of flavors to enjoy. To make this recipe, you'll need kale, beets, sweet potato, quinoa, chickpeas, citrus, pomegranate, avocado, sprouts, walnuts, and a lemon tahini dressing.
However, you can substitute many of these ingredients to suit your taste. If you want a selection of different textures, then this vegan Buddha bowl is the one to enjoy, and while it does take half an hour to prepare, the time taken is worth it.
This Buddha bowl is perfect for summer. The tahini sweet potatoes are cooked in the oven, while the halloumi is given some extra flavor with a little extra lemon.
You can make this bowl with edamame beans, radishes, pan fried broccoli, crispy chickpeas, salad leaves, cucumber, and some pomegranate seeds.
Instead of using grains, you can make the base with leaves instead, ensuring a completely healthy lunchtime or dinner dish.
Buddha bowls don't have to be a summertime dish, and you can customize them so they have fall ingredients instead. The creamy cashew apple cider dressing brings out the fall feeling, and even the color of this dish seems to embrace the season.
To make this, you need some butternut squash, apples, chickpeas, olive oil, maple syrup, cinnamon, nutmeg, salt, quinoa, kale, and pumpkin seeds.
Then, you just need to make the cashew apple cider dressing, which uses some of those ingredients for the bowl, but you should prepare beforehand. 
Instead of using leaves as the base, the base of this Buddha bowl is cauliflower rice. You can make the tofu by marinating it with lemon and herbs.
For the other ingredients of the bowl, you'll need some sweetcorn, mushrooms, spinach, red onion, and some garlic broccoli.
You won't need any oils, and there's no doubt you'll be able to enjoy some wonderfully sweet flavors. Instead of grains, you can enjoy a fully plant-based meal that is perfect for lunch or dinner. 
As a vegetarian and gluten-free dish, you'll find that this dish focuses on the quinoa base. For other ingredients, you'll find sweet potato, chickpeas, kale, tahini paste, lemon juice, maple syrup, and avocados.
You need to roast the sweet potatoes and chickpeas in salt and pepper, with the sweet potatoes supplying the carbs and the chickpeas being the main source of protein.
By roasting the sweet potatoes, we find that these are best enjoyed warm, but you could also still enjoy them cold. 
What makes this Buddha bowl stand out is it's incredibly low in carbohydrates. It's incredibly popular, and instead of having carbs, it has more protein than other selections.
The rice is made of cabbage, making it gain-free, and you can adjust it to your own needs.
As a whole, this recipe is completely vegan and contains avocado, tofu, cabbage, kale, broccoli, plant milk, cornstarch, nut butter, soy sauce, maple syrup, cilantro, green onion, garlic, and sriracha. You can then cover it with a sweet yet tangy almond satay sauce. 
If you want something with added spice, then this cauliflower shawarma bowl is perfect, as it's not only spicy but sweet, tangy, herby, and hot. It's vegan, gluten-free, and based on a chicken shawarma salad recipe.
The cauliflower replaces any chicken that you would use and is covered in spices and caramelized.
You can get protein from chickpeas, and the sweetness comes from the tomato and cucumber salad. Then, to finish it off, a creamy tahini dressing is a refreshing relief from the spices. 
When you learn how to make Buddha bowls, you can make them every day. However, with each season comes different vegetables available for harvest.
This Buddha bowl has a simple recipe that contains jasmine rice, water, carrots, asparagus, radishes, avocado oil, and some sea salt for flavor.
You can then cover it with a sauce made of pumpkin seed butter, lemon juice, water, garlic, cumin, pepper, and sea salt. It's an easy recipe to make that offers plenty of flavors.
On cold winter nights, you may not want to spend so much time cooking. A Buddha bowl can help you sit back and relax.
This recipe needs cauliflower (see also "What Is Bang Bang Cauliflower?") and broccoli florets, sweet potato, salt, pepper, chickpeas, spinach, sunflower and hemp seeds, and any dressing you choose.
For protein, you can include chicken breast. However, this can be replaced with tofu or tempeh if you prefer a vegetarian Buddha bowl. 
It's often believed that the Buddha bowl originated from Asia, so it's no surprise that a Japanese recipe variation is available.
This recipe is completely vegan and includes ingredients such as tofu, tamari or soy sauce, quinoa, broccoli, lettuce leaves, carrots, peppercorns, blood orange, and spring onions.
You can make the dressing from olive oil, tamari or soy sauce, maple syrup, vinegar, and a hint of salt and pepper. While it is not an authentic Japanese Buddha bowl, you can adjust it to fit your tastes and change the ingredients.
Many Buddha bowls have drawn inspiration from Thai cuisine, with this green curry Buddha bowl taking inspiration from Thai green curry.
You can make the green curry Buddha bowl with any vegetables left over in the fridge, such as mushrooms, carrots, broccoli, cabbage, and some cilantro.
The green curry sauce is easy to make, and you could even purchase your own paste from the store. Therefore, if you're looking for an easy meal, then this is a great choice.
Earlier, we looked at a winter Buddha bowl that you could easily adjust to turn into a nourishing bowl. However, this complete winter Buddha bowl has everything you need (see also "All You Need To Know About Dragon Bowls").
It has millet, chickpeas, spinach, parsley, red onion, butternut squash, broccoli, sauerkraut, pomegranate seeds, walnuts, grapefruit, cumin, turmeric, black pepper, and coconut oil.
There are so many colorful ingredients included. You can make the dressing using avocado, soy yogurt, lime juice, apple cider vinegar, maple syrup, Dijon mustard, water, garlic, and Himalayan salt.
You can easily adjust this rainbow rice Buddha bowl to include eggs, chicken, salmon, or nuts for an authentic Buddha bowl experience.
Made with brown rice, carrots, red cabbage, sesame kale, a protein of your choice, and a dressing made from lemon zest and juice, maple syrup, sesame oil, olive oil, and tamari.
You can even include some avocado on the top, so you can enjoy a variety of flavors that you can easily make at home. This bowl is better served warm if you have it with an egg or salmon topping.
Sweet potatoes are a staple in Buddha bowls; for a good reason, they're versatile, and you can combine them with any other vegetables.
The sweet potato and black bean Buddha bowl is refreshing, colorful, and has plenty of flavors. You can make it with any vegetables you have left over in the fridge.
All you need is oil, sweet potatoes, nut butter, grains, black beans, nuts, and spices. You can adjust all of these to what you have on hand at home, with this Buddha bowl best served cold. 
Frequently Asked Questions
What's The Difference Between A Buddha Bowl And A Salad?
Buddha bowls have more balance than a regular salad, including a grain component, protein, and a range of colorful vegetables.
Are Buddha Bowls Healthy?
Buddha bowls got their name from the balance they achieve with each dish. A Buddha bowl has vegetables, carbohydrates, and protein, so it's completely healthy.
Do Buddha Bowls Have Meat?
Officially, Buddha bowls didn't have meat in them. However, you'll find that you can adjust these to include meat. Buddha bowls are versatile, and you can enjoy them however you prefer. However, most Buddha bowls are vegetarian.
Final Thoughts
These are the most popular Buddha bowl recipes that we have found. They're some of the best dishes to make when you need to make a quick and easy dish.
If you want to make a Buddha bowl, all you need is a few items from your pantry and fridge, and so long as they have grains, vegetables, and protein, then it's a Buddha bowl.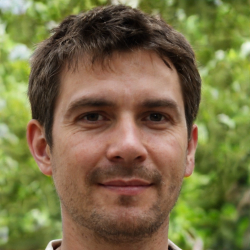 Latest posts by Justin Roberts
(see all)