Although the average vegan meal is healthier than the average meat one, that doesn't mean that they are all low-calorie.
There are still plenty of plant-based ingredients that are full of empty calories and can wreak havoc on your calorie control.
That's why we've created this list of 20 amazing low-calorie vegan recipes to make this weekend. Every recipe on this list is vegan, (see also: 10 Tasty Vegan Paleo Recipes You'll Love)low-calorie, and above all, delicious!
You'll easily be able to make any of these dishes during the weekend, regardless of whether it is busy or relaxing.
Let's get cooking!
Let's begin with one of the quickest and easiest recipes you can make: a stir fry. This delicious Thai-inspired stir fry can be cooked in 20 minutes and is full of healthy ingredients.
It's the sauce that really elevates this stir fry and this can be made by simply mixing all of the ingredients together in a glass jar!
Even weekends need delicious and low-calorie breakfasts and these pancakes are a perfect choice.
Pancakes made without eggs and dairy can be a little disappointing at times but these fully vegan pancakes are just as fluffy and tasty as any non-vegan ones are.
With wholemeal flour, rolled oats, and chia seeds on the ingredients list, you can be sure these are as healthy as they are delicious.
Stews are ideal for cold days when you need something filling and hearty. Although most stews are made with meat, this chickpea stew is completely vegan and just as comforting as any other stew.
As well as chickpeas, this stew is also loaded with bell peppers, tomatoes, carrots, and a variety of herbs and seasonings.
This delicious pasta dish is perfect with wider kinds of pasta such as pappardelle! The ragu makes for a delicious and easy sauce and is bursting with a variety of flavors. 
A splash of red wine into the sauce means that this dish is ideal for a romantic Saturday night at home. The combination of two different mushrooms is sure to be a hit with any mushroom lover, too.
So many delicious and low-calorie vegan recipes begin with cauliflower and this recipe is no different. You can make this bowl in only 30 minutes and it's bursting with flavor, despite having only eight ingredients. 
The bowl is made with cauliflower coated in BBQ sauce, avocado slaw, and cilantro lime quinoa. You can adjust how much of each you want in your bowl as well!
These chickpea pancakes are very versatile and can become the base for a variety of savory fillings. Try them out for breakfast, brunch, or lunch and you're sure to love them!
In the case of this recipe, the filling is made with fennel and pitted olives. There is also a delicious sauce made with mustard and maple syrup to add the finishing touches.
Is there a more standard and popular appetizer than stuffed peppers? They also work amazingly well for dinner as well and as soon as you try this recipe, (see also: 15 Best High-Fiber Dinner Recipes To Try Today)you'll want to promote them to the main course.
In this recipe, the peppers are stuffed with quinoa, black beans, sweet corn, and onion and served in a cumin tomato sauce.
We love this salad because of the variety of colors present in the ingredients! It's not only low-calorie and tasty, but it looks amazing as well. Thanks to the pasta, it's more filling than many salads, too.
Mixed in with the pasta are red onions, black olives, cucumbers, and grape tomatoes. The recipe also gives you instructions to make a delicious Italian dressing.
Instant Pots are a big favorite of ours as they make cooking so much quicker and easier. We're always happy to find delicious and low-calorie Instant Pot options so this recipe is one of our favorites.
As it's a taco soup, it has some Mexican spice to it but you can adjust the levels of these to make it more to your liking. You can also make this in advance as it can be frozen for up to three months!
From one Mexican-inspired dish to another! Fajitas are a wonderful dinner idea and these vegetable ideas are packed with a variety of delicious veggies. 
You can make as many adjustments as you need to the recipe, but the vegetables it suggests using include bell peppers, Portobello mushrooms, asparagus, and red onion. Add some spices and sauce for a tasty fajita!
We're not completely finished with the Mexican recipes just yet as we have one more for you. Chili is a great dish for all of the family during cold nights and this chili is bursting with flavor and healthy ingredients.
As well as the lentils, you'll need red kidney beans, pinto beans, diced tomatoes, celery, and green peppers. Of course, no chili is complete without a mix of spices and this chili is no different.
Miso is a very common ingredient in Japanese cuisine and it adds a lot of unique flavor to any dish.
This entire recipe is influenced by Japanese cooking so if you're looking for something different, these miso noodles might hit the spot.
The dish is full of vegetables and uses rice noodles instead of pasta-style ones. There is a hint of ginger in the ingredients as well and this works perfectly with the miso.
Meatballs without the meat might sound a little strange but these black bean meatballs are just as delicious as the meatballs you might remember.
As well as black beans, these meatballs are made from mushrooms, carrots, rolled oats, and various herbs.
The recipe also gives you instructions for a complementary marinara sauce and there are several suggestions for your meatballs when they are cooked.
We started with a stir fry recipe and now we have a second one. Our first was Thai-inspired but this is a more traditional Chinese stir fry that has lots of beautiful colors to make it look as delicious as it tastes.
You can make this stir fry in only 15 minutes as well!
We love burritos! They make a great lunch or dinner recipe and they're one of those recipes that really don't need meat at all. 
These burritos are stuffed full of black beans, rice, salsa, guacamole, and spices. For that finishing touch, add some vegan sour cream and vegan shredded cheese.
Many vegan dishes can be lacking in protein but this vegan pasta salad is designed to be both low in calories and high in proteins.
You'll need chickpea pasta, red kidney beans, bell peppers, edamame, lettuce, cherry tomatoes, and some Italian dressing. The salad only takes around 15 minutes to put together as well!
Just one look at this dish is sure to impress your family and friends! It's similar to ratatouille but the arrangement of the ingredients makes it something special. 
The key ingredients are zucchini, tomatoes, and eggplant. These three ingredients are then arranged in circles in a circular pan and cooked in tomato sauce.
Who needs beef wellington when you can have a vegan wellington? Unlike some other vegan wellingtons, this version is also free of nuts so if you have a nut allergy, this recipe is for you.
Wellington is basically a delicious filling wrapped in puff pastry. In this case, the filling is lentils, a range of vegetables, and a variety of herbs and seasonings.
For our last two recipes, we have two very different curry recipes. This recipe features cauliflower steaks seasoned with curry powder and then served over basmati rice with some additional vegetables (see also "3 Curried Split Pea Cauliflower Stew Recipes You'll Love").
Basmati rice is one of the healthiest types of rice you can find and you're sure to love the combination of flavors.
Our final recipe is also our second curry-related recipe. The main focus of the recipe is eggplants and these are perfect for curries as they soak up the flavors of whatever they are cooked with.
You will get a deliciously creamy sauce thanks to the use of full-fat coconut milk. With the right ingredients, this masala can be deliciously spicy.
Final Thoughts
In this article, we introduced 20 amazing low-calorie vegan recipes (see also: 11 Raw Vegan Blondie Recipes You Will Love!)to make this weekend.
We picked a variety of different recipes that use many different ingredients so whatever your tastes are, there is sure to be a recipe for you.
Whether you want a low-calorie breakfast, lunch, or dinner, we have you covered!
We hope you enjoy these recipes as much as we do!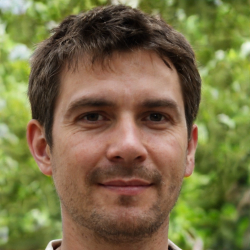 Latest posts by Justin Roberts
(see all)