Split pea soup isn't for everyone. But for those who do like them, they are a great filler food and make up the bulk of a lot of dishes, from soups to casseroles to stews. However, one of the best ways to prepare split peas is to curry them.
If you are a vegan, then a curried split peas recipe will be a God send. No cheese, no dairy, no animal products.
This is a hearty and healthy dish that can be eaten during the spring, summer, fall or winter. But how many varieties are there?
Well, we've combed the length and breadth of the internet and found some of the best curried split peas recipes.
However, we've restricted our search to stews with a proviso that it must include cauliflower. This is another versatile vegetable, making a great low-calorie alternative to rice or potato.
What Are Split Peas?
Split peas are different from normal peas in the way that they are processed. These peas are field peas and they are grown expressly for the purpose of drying, peeling and dividing.
You can see a split pea by the fact that it is literally split right down the middle.
The great thing about split peas is that they are very nutritious. They come with a large amount of protein as well as dietary fiber.
These peas are most used in split pea soup. It is a very hearty vegetable and because it contains a lot of protein per gram, it will leave you feeling fuller for longer.
This makes it a great dietary addition for losing weight.
Split peas can also often be used in curries, soups, and stews. This is amazing if you are a vegetarian or vegan.
Split peas make up the body of so many dishes, especially those that are of Indian or Asian origin.
3 Great Curried Split Pea And Cauliflower Recipes
1. Creamy Split Pea Curry
This delicious curry is perfect for feeding you and your whole family. You can always freeze this one, which is perfect if you want to make a few batches for people to eat during different times of the day – because in a busy household, who has time to eat around the dinner table, right?
Ingredients
1 tbsp of olive oil
2 chopped onions
2 chopped peppers (any color you like)
4 tbsp of curry paste
2 tsp of black onion seeds
200 grams of yellow split peas
400 grams of chopped tomatoes
400 grams of light coconut milk
Coriander (stalks finely chopped, leaves roughly chopped)
1 lime (both zest and juice)
150 grams of coconut yogurt (include a dollop to serve)
Boiled cauliflower rice
Recipe
1. Heat up some oil in a lidded casserole dish. Add the onions and the peppers and cook until they are soft. Cook for around 10 minutes.
2. Mix in the curry paste and the black seeds. Stir for around 1 minute.
3. Mix in the split peas and tomatoes. Also, add in the coconut milk and the coriander stalks.
4. Bring the whole mixture to a boil and continue to simmer for around 45 minutes with the lid on. You'll need to keep checking to see if the split peas are soft.
5. Serve it up with some lime juice and zest. Mix in the coconut milk and sprinkle with a liberal dash of seasoning.
6. Boil the cauliflower rice and serve this with your stew. You can also serve it with a dollop of yogurt and some coriander leaves on the top to take the edge off the spices.
That's it! This recipe is very simple to make and will take you less than an hour to cook. You can also refrigerate or freeze this stew.
All you need to do is wait for it to cool completely and then store it in an airtight Tupperware container.
2. Vegan Italian Split Pea Cauliflower Stew
This next recipe contains no dairy or animal products, perfect for any vegan or vegetarian that wants that hearty and delicious meal to get them through the cold winter months.
Just looking at this dish, it is creamy and colorful. You can be sure that this one contains plenty of vegetables, which is great if you are looking to get more minerals and nutrients into your diet.
 Ingredients
· 2 tsp of olive oil
· 1 yellow onion
· 1 celery stalk
· 2 carrots
· 2 cloves of garlic
· 1 ¼ tsp of dried Italian seasoning
· 1 cup of yellow split peas
· 2 cups of vegetable broth
· 2 ½ cups of water
· 3 cups of cauliflower florets
· ¾ cup of diced tomatoes
· ¼ tsp of salt
· ¼ tsp of ground pepper
· ¼ cup of parsley
· Salt
· Black pepper
Recipe
1. Heat some oil in a large saucepan. Sauté the onion, the celery stalk and the 2 carrots. Make sure that the onion has softened completely.
2. Add the water, the vegetable broth and the cup of split peas. Stir this together until it is completely mixed.
3. Bring all the soup to a boil for around 45 minutes. Keep stirring well.
4. Break up the cauliflower into chunks and add it to the soup. Simmer this mixture for around 15 minutes.
5. Stir in the tomatoes and keep simmering the mixture. You'll want to keep checking that the vegetables are perfectly soft.
6. Season the whole thing will salt and pepper, tasting depending on your preferences.
7. Stir in the mixed parsley.
This meal is very quick to make, and you'll have a stew that is ready to eat in just over an hour.
This is another stew that you can store in the fridge, just wait for it to cool, and place it in an airtight container.
3. Split Pea Spinach Dal With Cauliflower
Next up, we have a meal that is not technically a stew, but it has a very similar texture and flavor. In short, this meal is so delicious that you won't want to quibble about the technicalities. This is a mixture of bitter and savory flavors and is completely vegan-friendly.
Ingredients
·  3 ½ cups water
· 1 cup dried yellow split peas
· 1 bay leaf
· 2 cups of cauliflower florets (chopped)
· 1 ½ teaspoon of salt
· 1 tablespoon of butter
· 1 teaspoon of vegetable oil
· 1 cup of chopped onion
· 1 ½ teaspoon of fresh ginger (minced and peeled)
· 2 garlic cloves (minced)
· 1 tablespoon of cumin seeds
· 1 tablespoon of brown mustard seeds
· 1 ½ teaspoon of ground coriander
· 1 teaspoon of ground turmeric
·  ½ teaspoons of ground red pepper
·  ⅛ teaspoon of ground cloves
·  4 cups of spinach (shredded)
Recipe
1. Take 2 and a half cups of water, peas and the bay leaf. Combine them in a large pot and boil the whole mixture. Once it has reached the boil then reduce the heat.
2. Partially cover the mixture and simmer for 50 mins – 1 hour.
3. Add the final cup of water, along with the cauliflower and salt. Bring the mixture to a boil once again. Once you have done this, simmer again, uncovered, for anywhere between 20 to 30 minutes. Make sure that the cauliflower is soft.
4. Take the pot off the boil and take out the bay leaf.
5. Heat the butter with the oil in a skillet over medium heat until the mixture melts together.]
6. Once you have done this, add in the onion, garlic, and ginger. Sauté this mixture for around 3 minutes.
7. Add the cumin, mustard seeds, cloves, coriander, turmeric, and red peppers. Cook this over the lowest heat on your hob, stirring the mixture occasionally.
8. Add the onion mixture to the pea mixture. Boil the final mixture on low heat until it is thick, this should take around 15 minutes.
9. Stir in the spinach and cook until it shrinks and goes darker.
This dish is aimed at the more intermediate cook, as it involves a lot of ingredients and there are various stages in the cooking process.
However, you can always refrigerate or freeze this mixture if you don't want to eat it immediately.
All you need to do to store this is to wait for it to cool completely and then spoon it into an airtight Tupperware container. This will keep for around 1 week in the fridge and about 3 months in the freezer.
You can serve this one with a few different sides, including naan bread or rice.
Conclusion
These recipes are aimed at various chefs at different skill levels. You should make sure that you have all the ingredients before you start cooking, as there is nothing worse than getting halfway through a recipe before realizing that you have forgotten an important ingredient.
The fact that this contains cauliflower as opposed to an ingredient like rice or bread, means that it is great for weight loss, as it won't contain as many calories.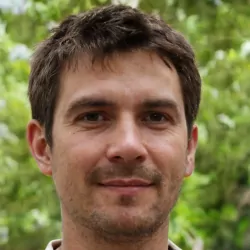 Latest posts by Justin Roberts
(see all)