For many of us, it can be a pain to learn new recipes that originate or are inspired by other cultures, as it can be tricky to see what ingredients work and what flavors can come from these, but it doesn't have to be this way.
That is why many of these dishes can be made with vegans in mind and can be made relatively quickly if time isn't on your side, and you only have to replace a few ingredients, most notably, the meat used in pho.
Find out how easy this recipe is to make and what you can expect from it regarding flavors below. 
Are Pho And Ramen The Same? 
These two dishes look similar, but they couldn't be more different, as ramen has roots in China, where it was imported to Japan, while pho comes from Vietnam, and the differences don't end there.
Pho is usually made with either chicken or beef broth and a choice of cut, while ramen comes in many different broth varieties and gives you more options on toppings.
Plus, ramen is considered to be more filling and hearty than pho, which is more fresh and light. 
Also, the noodles are different, as ramen uses wheat noodles while pho has rice noodles, and you may find that with ramen, you can choose from varying levels of firmness with the noodles, as well as the amount of oil and the thickness of the broth. 
Can You Make Pho Vegan? 
You will find that you have a lot of options with vegan pho, as you can use veggies that are perfect for soup, and there are ways you can use tofu as a substitute for the meat, as it can be chewy and tender which works well for the soupy blend of vegetables and bean sprouts.
Toppings are just as crucial as some recipes recommend that you don't leave these out as they can be used to give a signature flavor, and without them, the taste could be bland. Plus, they can diversify the notes and tastes you can get with each recipe.
There's no reason to be concerned, though, as most of these toppings are already vegan, so you can swap out the traditional fish sauce and use soy sauce or gluten-free Tamari instead, and you can use brown sugar instead of yellow rock sugar as a sweetener. 
What Does A Vegan Pho Recipe Look Like? 
These recipes can vary slightly depending on how you prepare the broth and the noodles and mix them, and some could say that the recipe requires a lot of work to get the payoff, but it can be simple to make if you know what works best in your pho.
These ingredients lay out each part of the dish, which you can find below.
For The Broth 
One piece of fresh ginger, sliced in half
Four whole cloves of garlic
Five-star Anise or Chinese Five spice powder
Two cardamom pods or one tablespoon of it in powder form
One tablespoon of coriander seeds, or you can dice some from a bunch
One tablespoon of brown sugar
Two teaspoons of soy sauce and rice vinegar
One white onion that is peeled and halved
Seven to eight cups of vegetable or mushroom stock, which you can adjust for consistency
Two to three cinnamons sticks and some fine sea salt for flavor (optional)
For The Noodles And Soup 
Seven ounces of uncooked thin rice noodles, or you use udon or angel hair pasta
Eight ounces of shiitake, portobello, or oyster mushrooms
One tablespoon of olive oil
One to Two heads of baby bok choy halved
Garnishes like herbs, lime wedges, sliced chilies, sliced onions, and extra sauces like sriracha
Two cups of additional vegetables like carrots, broccoli, cauliflower, or peas (optional)
How To Make It 
Step 1
You can start by broiling the onion and ginger, which you can prepare on the baking sheet and brush with a bit of oil. Do this for 10 minutes or until the tops of the onion and ginger have a charred or slightly burned look. 
Step 2
Now you can prepare all the ingredients into a pot to add oil, anise, garlic cloves, cinnamon, and coriander. So you can do this over medium-high heat for 3 minutes until you can smell the fragrance from these ingredients.
Add the charred onion and ginger with the stock, which you can stir to combine. Do this until the pot comes to a simmer. Then, you can lower the heat to medium-low and keep simmering for another 30 minutes.
Step 3 
While waiting for the pot to simmer, you can prepare your noodles as you can cook separately per the instructions on the packaging. Then you can drain and rinse it with cold water to prevent them from overcooking. 
After this, you can remove the ginger, onions, and garlic. Then you can stir in the brown sugar, soy sauce, and rice vinegar into the broth. Then you can taste the broth and decide if you need to add more for taste.
Step 4 
If you're using vegetables in your pho, you can sautee them over medium-high heat, while you can add the mushrooms and continue to sautee for another 5 minutes until they all become golden and well-cooked.
Before you serve the soup, you can stir in your mushrooms, vegetables, bok choy, and other ingredients you've used, so these can all cook for a brief period. 
Step 5 
Now your soup is done, and your noodles should be done and warm. You can serve a bowl with the noodles, then add the broth. You can top this with extra garnishes like spices, herbs, and lime juice for flavor.
Once you've served your soup, you can stir it so your garnishes mix into the dish and add any necessary sauces. 
What Makes This Pho So Special? 
You can make this recipe in under an hour, and a good idea is to make batches as you can use a larger pot and leave them in the fridge, which can last for five days, or you could freeze it, and this can last between 3-6 months depending on the ingredients you use.
You might be wondering how each component of the dish works and what they can offer you, as many of these enhance the flavor and give you a different palette every time. A few examples of this we'll look at below. 
Peppers And Spices 
This is an aspect you want to try to include, if possible, as you can get hints of spice and that smoky flavor as all the veggies and broth mix together, as they can be on their own pretty bland.
You can try cayenne, chile, serrano, Fresno, and jalapeno peppers, while you could use some Thai bird chilies or a pinch of black pepper if you want a bit of a bite to the flavor, and if you leave the seeds in, you can get more heat as a result. 
Vegetables 
These ingredients are what separate a pho soup from soups you are more familiar with and make it into a broth that can be both light and hearty if you want to use different textures.
You can add bean sprouts, carrots, broccoli, mushrooms, cauliflower, and onions, but you may want to skip out on softer veggies like some tomatoes or spinach, which could soak up a lot of the broth and give you some unpleasant textures that could make it harder to consume.
Meat Substitutes 
You can still get your protein fix, and here is where you can get creative, as you could use block firm tofu or even make your own spicy tofu, as you can mix the tofu with hot pepper paste or sautee it with a combination of peppers for more heat.
By sauteeing it, you can get the tofu nice and crispy so you can balance out the dish, or you could add some nutritional yeast for more nutrients, especially protein, so you don't have to miss out on a vital benefit of this recipe. 
Seasonings 
One of the most essential pieces in this recipe, these can be made as close to the original Vietnam recipe tradition as possible so that you can use mint, Thai basil, culantro leaves, fennel seeds, cardamom, and some cinnamon sticks.
The key to unlocking this flavor is by using a tea bag as a filter so you can catch all the small pieces and you can remove them once you've finished with them and you want to add these towards the last 30 minutes of your broth's cooking time, so the flavor doesn't dissipate.
How To Make It Gluten Free 
This dish is vegan, vegetarian, and keto-friendly, just as long as you use low-carb veggies and hearts of palm noodles. This makes it suitable for those with specific allergies or intolerances.
If you want to make it gluten-free, you can swap out the soy sauce with Tamari and get certain gluten-free stock types.
You may still have to be vigilant when picking them out, so look for traces of wheat, flavorings, or preservatives that can cause a reaction as some people can be more sensitive to certain flavors than others, as it might not always be clear how these are made. 
Making it sugar-free can also be beneficial for keto diets, as you can find low-sodium stocks and shirataki noodles alongside any meat you use in your diet, as these can be staple foods you want to use in most of your main meals. 
Side Dishes 
Something that may not have crossed your mind is the potential sides that you could serve with pho, as it is apparent that the pho on its own has a lot of complex flavors. However, you could try some exciting sides, as some of these you can find below. 
Cucumber Salad
This recipe can be a fresh and light option that has some chili paste, salt, rice vinegar, garlic, and ginger, and you can use thin-skinned cucumbers as these won't be as bitter, and if you score them with a fork, the dressing can cling to them better.
You can add lime juice, cilantro, chive blossoms, or red pepper paste, as any of these give you an authentic Asian side that you could dip into your pho or use them as a palette cleanser. 
Vegan Spring Rolls 
You can make these without condiments, and they still work just as well with the pho broth so the pastry can soak up more flavor, but you also could use any spring or winter veggies depending on what vegetables you like, so you have more variety with these.
You don't have to reserve these for special occasions, and if used with the sriracha sauce in the pho, these can give you a nice kick in flavor, and you can add seasoning to these for a more diverse taste profile. 
Vegetable Gyoza
These crispy pan dumplings are a way to add tender textures to a dish that doesn't use meat, so you can use ginger, mushrooms, leeks, carrots, cabbages, peppers, and some onion for a nice side that also works as an appetizer.
The dumpling wrappers can be made gluten-free if you use tapioca starch, and with a bit of extra water and oil for consistency, you're not compromising on the overall texture of these that anyone will love. 
Frequently Asked Questions 
Why Does My Pho Taste Bland? 
If your pho smells good, but you find it has a bland or watery taste, the reason for this can be several things, and the first is that you want as fresh ingredients as possible as, during the cooking process, this can dilute the flavors and textures to a degree.
Also, you want to make sure your onion and ginger are charred as these can give you a deeper flavor, which can carry the recipe that has a range of intensities.
Also, if you need to dilute the broth, ensure you're not doing this too much, as you want a good thickness to your recipe.
The primary consideration here, though, is that you want to take your time with the recipe as it cooks in the pot, as there are a lot of components that require a specific temperature before all of the flavors are released, which may take you a few attempts before you get it right.
Do I Have To Use Vegetables In Pho? 
As the recipe says, these can be optional, but without them, you may have a noodle soup with some garnish, which is fine if you don't want a texture overload, but if you want a more filling and warming dish, it might be a good idea to try some out. 
You might only want to use one cup and use veggies that you are familiar with, but the fun with this dish is finding some unique blends, and during the cooking process, the veggies can soften, but used in this way makes them more palatable with the noodles. 
Can I Use Different Seasonings? 
Some seeds and spices on this list may have to be found in specialty stores, so these can be swapped out for some cloves, Allspice, or even cinnamon powder, which can be adjusted to give you a particular intense flavor while having a bit of sweetness.
You can also add some rock, brown, or beet sugar, as you can get some mild and sometimes toffee-type flavors that can make any pho more exciting. You only need one tablespoon, so you could adjust this as well to get the pho just right.  
In Summary 
With the recipe for pho established, it can seem challenging to know what seasonings to use, as some pho dishes can have as many as 20 components in one recipe, so if you're starting out, you may want to keep things simple by using what you know and like.
Then you have the result, which is a warming soup that can be very warming and versatile, so you have more room for experimentation, and for something different in your vegan recipe assortment, there aren't that many other dishes that can create the same result.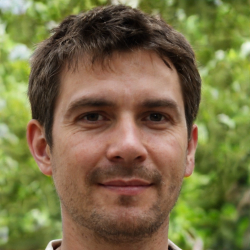 Latest posts by Justin Roberts
(see all)