Protein powder is a great ingredient to add to your diet if you're dedicated to fitness! A great way to add it to your diet is by eating it in this easy and healthy protein pudding!
Protein pudding is a dessert with added protein powder! It is the perfect dessert because it can be so healthy without compromising on taste.
However, many protein puddings are full of sugar and other unhealthy ingredients that are not good for you. 
However, we have a solution to this problem! In this article, we will discuss the easiest protein pudding recipe that you can make in just a few simple steps. Plus, it's full of healthy ingredients that still taste so delicious! 
So, if this is of interest to you, read on for more! 
What Is Protein Powder?
As well as being a delicious dessert all on its own, this vanilla protein pudding is a great post-workout snack thanks to the inclusion of protein powder.
Protein powder is a nutrition supplement that works to increase the amount of protein in an individual's diet.
Protein powders work to energize an individual and help them to feel full, which is why it is so good to eat when you're working out!
You can add protein powder to shakes and smoothies, or use it in desserts, such as this vanilla protein pudding! 
What Are The Ingredients For The Best Protein Pudding?
There are many ingredients that go into  an amazing protein pudding. However, we have found that these ingredients are simply the best! They are as follows:
⅓ cup Non-fat Greek Yogurt, 75g: You can substitute this for a vegan variety, but make sure that it is also non-fat!
¼ cup Unsweetened Almond Milk, 60ml
½ scoop Vanilla Protein Powder, 15g: Vanilla (see also: Healthy, Yummy, Sugar-Free, Protein Powder Pop Tarts Recipe!) protein powder is very sweet and will make up for the lack of sugar in the recipe. Plus, the vanilla tastes very rich and indulgent, perfect for dessert to end the day!
The best vanilla protein powder to use is this HTLT Supps powder because it mixes very well with the yogurt thanks to the whey-caesin blend. 
2tsp Vanilla Instant Pudding Mix, 5g: Try to find one that is both sugar-free and fat-free. This vanilla instant pudding mix from Jell-O is a great one! 
How To Make Vanilla Protein Pudding With Greek Yogurt
This easy and healthy protein pudding is so much fun to make. It is so simple you can make it with your little ones, if you're on the go, or as a post-workout snack. 
The first step is to gather all of your ingredients and mixing tools – your bowls, whisk, etc. 
Then, you will need to mix the dry ingredients together, followed by the wet ingredients. So here, you will add the vanilla protein powder and the vanilla instant pudding mix first. 
Now, you need to add the wet ingredients – the unsweetened almond milk and the non-fat greek yogurt. 
Whisk all of the ingredients together.
Add more milk if the mixture is too thick, and more pudding mix if the mixture is too thin.
Top with your favorite fruit or granola. We like to use bananas! 
Add to your serving bowl and enjoy! That's really all there is to it! 
Tips For Making Delicious Vanilla Protein Pudding 
Here are some additional tips for making delicious vanilla protein pudding, so you can get it right first time. It is helpful to remind yourself of these tips before you start cooking so nothing goes to waste. 
It is best to use cold yogurt and milk.
Don't just use any old vanilla protein powder. Use whey-caesin. It blends excellently and the result is a smooth, creamy dessert. 
It is best to add all of the milk you will be using at the same time. This helps to prevent over-mixing. 
Make sure you use a whisk to remove all of the lumps from the mix. 
When using the whisk, make sure you stop when the mixture is smooth. You do not want to overmix. 
If topping the protein pudding with bananas, make sure they're ripe, but not overripe. So, if your bananas have brown spots on them, you should avoid using them. 
Do the taste test! If your protein powder needs to be sweeter, use stevia powder. Stevia powder will sweeten your protein pudding without changing its consistency. 
What Are The Nutritional Details Of Vanilla Protein Pudding?
The nutritional details of this delicious vanilla protein pudding are as follows:
Serving size: 1 
Servings: 1 cup 
Calories: 113kcal 
Fat: 1kg 
Saturated fat: 0g
Carbohydrates: 7.7g 
Fiber: og
Sugar: 2g
Protein: 18.5 kg
This recipe takes just 5 minutes to make!
What is The Best Way To Store Vanilla Protein Pudding?
The best way to store vanilla protein pudding is to place it in an airtight container and place that container in the refrigerator.
You can store it refrigerator for around a week. It is possible to leave your vanilla protein powder out at room temperature, but you should not eat it if you have left it for more than a few hours. 
What Are Some Alternatives For A Healthy Vanilla Protein Pudding?
The ingredients used in this recipe will result in a healthy and tasty vanilla protein pudding. However, if you are looking for some alternative ingredients, the following are excellent:
Swap out Greek yogurt for coconut yogurt 
Swap out almond milk or any other milk you like. Stick to a plant-based milk if you are making this vanilla protein pudding for vegans. 
Substitute sugar-free, fat-free instant pudding mix for ordinary instant pudding mix, but please note that this alternative will not be as healthy. 
It is important to note that the nutritional details of this vanilla protein powder will change if you change the ingredients or the volume of the ingredients. 
Final Thoughts 
So, there you have it! If you're looking for a way to include more protein powder in your diet to help with your workouts, then this vanilla protein pudding is an excellent way to do it!
Not only is it healthy for you, but it is also super easy and quick to make, and you'll be making it time and time again.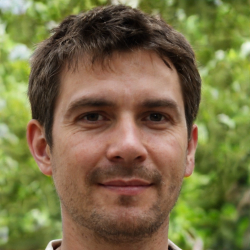 Latest posts by Justin Roberts
(see all)