Sometimes, we think that when we start a keto or low carb diet, that we need to give up a lot of delicious food items.
One of the ones which comes to mind is shakes. Because lots of fruits are a no go on the keto diet, many believe that they must give up their delicious milkshakes or smoothies in the morning, but this simply isn't the case. 
If you're a big smoothie lover, then you've come to the right place, because below, we've compiled a list of some of the very best keto smoothie recipes in town for your convenience.
Below, you'll find a wide variety of different options, all of which are guaranteed to tantalize your taste buds. 
If you've got some chow protein powder that you'd like to use, then this will work well with each of our recipes below. All of them call for protein powder, and so you can use the required flavor according to the recipe. 
To find out more, simply keep reading below, as we take a closer look. 
Why not start off our list with something super delicious and indulgent? This keto-friendly peanut butter milkshake is simply to die for, and we can guarantee that you won't be missing the carbs one bit. 
This one is essentially more of a dessert than a shake, and is loaded with lots of tasty peanut butter, and cocoa powder in order to give you your chocolatey fill for the day.
If you love peanut butter cups, then this is the perfect shake for you, because it tastes incredibly similar. Add some of your chow protein powder to the mix, and you're sure to be feeling full after this one. 
If you're a lover of banana and strawberry smoothies, then we've got good news, because we've found the perfect recipe. You'll hardly be able to believe that this recipe is low carb, simply because it's so sweet and delicious. 
We think that this one would be perfect for breakfast or lunch as a meal replacement, as it contains lots of nutrients to keep you going throughout the day.
If you want to, the recipe urges you to add in protein powder too for some extra fuel. 
If you're looking for a keto smoothie bowl, then we think we've found a recipe that you're going to absolutely adore. It's made from super duper creamy almond butter, vanilla bean, vanilla protein powder, and banana. 
When it comes to milk, you can choose which one you'd like to add to the mix. Some popular choices for the keto diet include almond, coconut, or soya.
Either way, mixed in with the other ingredients, you're guaranteed to have the world's tastiest smoothie bowl on your hands. 
If you're looking for a super nutritious and delicious smoothie recipe, then please allow us to introduce you to this strawberry avocado smoothie.
It's packed with nutrients, and because of the avocado, is guaranteed to leave you feeling fuller for longer. 
It's incredibly sweet, satisfying, and full of goodness. If you want to take it to the next level, why not put a touch of whipped cream on the top, to make it even more luxurious. You can thank us later!
Sometimes, we're just craving a simple vanilla milkshake as a little pick me up during the day. There's a reason why this is the most popular flavor. It's sweet, mild, and nourishing to drink.
This recipe is super decadent however, and will leave you feeling as though you've just indulged in a dessert. 
It's loaded with lots of heavy cream, which is responsible for giving the drink that thick, delicious consistency. In order to make this recipe, you'll essentially need to cook your vanilla pod beforehand.
It's a little bit more high maintenance than the other recipes on our list, but we can guarantee you that it's completely worth it. 
Calling all chocolate lovers, we've got the perfect recipe for you. If you're a lover of all things chocolate based, then you simply have to try this keto friendly recipe.
It's made using fairly basic ingredients too, so you might even have the required ingredients in your pantry already. 
You'll just need some cocoa powder, protein powder, an alternative milk, and an avocado. Once again, avocado is responsible for giving this milkshake the super thick consistency that we absolutely adore. 
Sure, we all love to drink coffee in the morning, but why not turn this beverage into something a little more elaborate?
If you want to make your morning drink into something super delicious and nutritious, then we'd like to direct you towards this high protein coffee shake recipe. 
In order to make this high protein drink, you'll only require a few additional ingredients, including eggs and a vanilla pod. With only 3 grams of net carbs per serving, this one is fantastic to include in your keto diet. 
If you're looking for a smoothie recipe that's perfect to consume as the weather grows hotter outside, then we'd definitely recommend this one.
This raspberry and lemon smoothie is packed to the brim with flavor, and is deliciously tart to taste. 
It's full of protein, but feels very light to drink too. So, if you want a tasty breakfast food item for the summer, why not whip this one up? 
If you just can't get enough of the tart taste of lemons in your morning beverage, then we'd suggest that you try this blueberry and lemon variety. 
The sweet and mild taste of the blueberries perfectly complements the zany flavors provided by the lemon.
If you're looking for a protein smoothie that's a little more decadent, then please allow us to introduce you to this lemon cheesecake variety. 
This smoothie is packed to the brim with protein, due to the inclusion of eggs, protein powder, and lots and lots of coconut cream, which is also responsible for giving this beverage its delectable texture. 
Sometimes, you're just in the mood for a regular old peanut butter smoothie, and that's totally okay.
Thankfully, we think that we've found one of the very best peanut butter smoothies on the internet, so we'd recommend that you try this one. 
If you simply can't get enough of sweet berries, then we'd suggest that you try this triple berry smoothie, that's loaded to the brim with these tasty little morsels.
They have all three of your keto friendly favorites, including strawberries, raspberries and blueberries. This smoothie is super easy to make, and will be ready in a flash if you require something quick in the morning. 
If you're looking for something a little bit different, then we'd recommend this keto avocado smoothie.
It has lots of turmeric added to the mix, which isn't something you might traditionally think to put in a smoothie, but is so good for you.
If you're struggling with digestive issues, this smoothie can help to soothe your stomach thanks to the addition of ginger. 
This one's also great if you're looking for a smoothie recipe that's slightly lower in calories, as it only has around 200 per serving, so you won't feel like you're over indulging. 
You'll be amazed at how similar this keto friendly shake tastes to oreo cookies. Packed with creamy vanilla, and dark chocolate flavors, you'll adore this milkshake recipe. 
If you're a lover of all things matcha, then you're going to need to whip up this smoothie recipe. Packed full of vitamins and minerals, this one's great for when you need a subtle energy boost during the day. 
Final Thoughts 
To sum up, there are lots of keto chow recipes out there that you can whip up. Whether you're in the mood for something rich and indulgent or something light and fresh, there's a smoothie recipe out there waiting for you.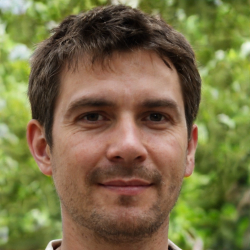 Latest posts by Justin Roberts
(see all)