Chinese cuisine offers some of the most delicious meals out there, with all kinds of mouth watering flavors and aromas, and plenty of tasty sauces.
However, will followers of the low-carb keto diet be able to enjoy many classic Chinese dishes, or will they have to miss out?
Thankfully, keto followers can enjoy plenty of sumptuous Chinese dishes, all without breaking their diet!
In our tasty guide below, we'be got the 15 best keto Chinese recipes for you to try today.
With all kinds of delicious meats, sauces, and vegetables, you're guaranteed to find new dishes that you'll keep coming back to over and over. Read on!
15 Best Keto Chinese Recipes To Try Today
We're beginning our list with a total classic of Chinese cuisine, the stir fry.
With a dizzying array of flavors and textures, this keto-friendly chicken stir fry is a fantastic low-carb choice for dinner.
Better yet, it's incredibly quick and easy to make, taking just 30 minutes or fewer!
Chicken should have almost no carb content, making it perfect for people on the keto diet. This recipe uses chicken thighs for its meat, and broccoli for its main source of healthy vegetables.
Meanwhile, garlic and onions bring extra flavor to the dish, while red pepper flakes give the meal a spicy kick.
On top of all that, cremini mushrooms bring a rich, earthy taste to round it off. Delicious!
With only 4 grams of net carbs, this delicious Chinese dish is perfect for people following the low-carb keto diet.
In addition to that, it's absolutely packed with rich and vibrant flavors, and it's quick and easy to make.
Typically, sesame chicken wouldn't follow the keto diet, because it involves breading the chicken in sugars and heavy wheat flours.
These have a high carb content, so how does this recipe get around it? It substitutes the breading ingredients with low-carb alternatives, without sacrificing any of the flavor!
A Chinese take-out favorite, lemon chicken is exactly as it sounds, combining delicious and tender meat with a sweet and tangy lemon edge.
Better yet, this recipe offers a keto-friendly version that's low in carbs – but high in flavor!
Chicken thighs are used for the perfectly tender, juicy meat, and the addition of chicken broth adds even more meaty flavor.
Meanwhile, lemon zest is shaved into a saucepan and heated, then added to a mixture of chicken broth and low-carb sweetener. 
Another classic of Chinese cuisine, kung pao chicken is full of flavor and spice.
This recipe gives you a keto-friendly kung pao chicken dish that's low in carbs and still packed with the unique blend of sweet and spicy flavoring that you'd expect of the meal.
You need to make both the chicken stir-fry and the sauce, but it's still a meal that will take only 15 minutes to prepare – and then 12 minutes to cook.
The stir-fry contains plenty of peppers to give it a strong spicy flavor, and it also uses roasted nuts to give it a nutty edge.
Meanwhile, the sauce uses chili flakes to achieve a similarly spicy result, as well as warming ingredients like minced ginger to give it even more kick.
For an even healthier Chinese dish, this keto-friendly Chinese chicken salad is a fantastic pick.
Low in carbs and packed with goodness, this salad has a delicious homemade Asian dressing on top that brings even more flavor – as if that were possible.
For the chicken salad, you need crisp iceberg lettuce, crunchy red bell pepper, sliced green onions, and tasty shredded coleslaw mix.
These create a salad bursting with flavor and healthiness, and cilantro adds herbiness too. 
Meanwhile, the dressing includes ingredients like soy sauce (to give it saltiness and sweetness) and rice wine vinegar (for sharpness).
A popular Chinese dish, this recipe gives you a low-carb, keto-friendly meal that's packed with tender beef, healthy broccoli, and a mouth watering sesame sauce.
Even better, it takes just 10 minutes to prepare and 15 minutes to cook, making it ideal for a last minute dinner.
Seasoned with salt and pepper, the beef is deliciously tender and rich, while the broccoli is the perfect blend of crisp and tender itself – and not to mention healthy!
Meanwhile, the whole dish is covered in a fantastic sweet and savory sesame sauce that's got a warming, strong ginger flavor to it.
Everybody loves a good wrap, with a delicious filling contained inside a crisp and tasty shell, but what if the wrap itself could be healthy?
That's where these keto-friendly chicken wraps come in, because they use lettuce leaves as their wrap casing.
As for the filling, it's based around small pieces of tender chicken and crunchy green bell peppers, all with a minced garlic edge.
However, the filling is also covered in a delicious Asian sauce, which uses ingredients like soy sauce and peanut butter for its sweet, sharp flavoring.
Chicken wings are the perfect finger-food for a fun dinner, packed with tender meat and all kinds of seasonings.
This keto-friendly recipe for Chinese sticky chicken wings is bursting with flavor and makes a great, quick meal.
While the wings cook, you need to prepare the Chinese sticky sauce.
The sauce contains soy sauce, minced garlic, vinegar, ginger, water, honey-flavored syrup, xanthan gum, and sesame oil. As you can see, that's a brilliant blend of sharp, sweet, and salty flavors!
Our next pick is the recipe for a simple, sumptuous Chinese dish that pairs tender chick with broccoli and a sweet and savory sauce.
It's perfectly keto-friendly, because each serving contains only 4 net carbs!
The delicious sweet and savory source is easy to make, yet bursting with complex flavors.
Its ingredients include soy sauce, minced garlic, ginger paste, chicken broth, and a brown sugar substitute.
The spring roll is a classic of Chinese cuisine, offering the perfect finger-food that's light and crispy, and can be made with all kinds of different fillings.
Speaking of, these keto-friendly spring rolls contain delicious shrimp, among other tasty ingredients.
Besides the shrimp, the mouth watering fillings for these spring rolls include shredded lettuce (or cabbage), bean sprouts, carrots, and a touch of mint and cilantro for added flavor.
As you can see, it's a brilliant blend of healthiness and tasty seafood.
Meanwhile, the recipe also covers a homemade keto peanut sauce that's simply perfect for dipping the shrimp spring rolls into.
Chow mein is another staple of Chinese cuisine, and this is a fantastic keto-friendly version that takes a total of just 25 minutes to make. 
The ingredients are bursting with healthiness and flavor. For instance, broccoli florets, bean sprouts, and red cabbage are the healthy vegetables of the dish.
Meanwhile, fresh red chili and extra fresh chili both give the dish a spicy kick.
On the other hand, you might want beef with your chow mein instead. In that case, this keto-friendly beef and cabbage chow mein is the ideal pick!
Using tender beef and crispy cabbage, this chow mein dish is bursting with flavor.
Cabbage isn't the only healthy vegetable in it, either, because other ingredients include deliciously crisp celery and green beans. Meanwhile, curry powder gives the dish a slightly spicy edge.
Fried rice is another classic of Chinese cuisine, with delicious and healthy vegetables, crispy bits of rice, sweet soy sauce, and salty egg.
This keto-friendly variation is an ideal dinner, and takes just half an hour to make!
This dish couldn't be easier, with only a small list of ingredients. In fact, you can even use frozen peas or frozen carrots to save extra time on cooking and preparation! 
Low in carbs, this Chinese dish is perfect for keto followers, and it's incredibly tasty on top of that. Even better, it takes a total of only 25 minutes to make!
The beef here is a brilliant mix of tender and crisp, and it's accompanied by a vibrant array of flavors and aromas.
For example, fresh ginger root adds a little warmth to the dish, while red pepper flakes add some spiciness.
Meanwhile, orange zest adds the slightest hint of citrus sharpness, and soy sauce brings the perfect mixture of saltiness and sweetness. 
Our final pick is this keto-friendly orange chicken dish, offering succulent meat coated in a sugar-free sticky orange sauce. Delicious!
The orange sauce includes ingredients like a low-carb soy sauce, ginger, garlic cloves, and even orange juice and orange zest for some citrus punchiness.
Final Thoughts
Chinese cuisine is packed with delicious dishes, full of sweet sauces and vegetables. Find the very best keto-friendly Chinese recipes with our fantastically tasty list!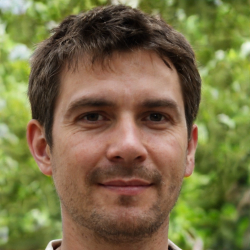 Latest posts by Justin Roberts
(see all)