Slow cookers are an invention that has saved the nation. There's nothing worse than coming home from a long, incredibly hard day at work than having to slave behind a stove for hours. No thank you. 
Our lives are already so taken up by busy schedules that we want the time we do have at home to be relaxing and enjoyable.
And thankfully, thanks to this creation, we can now spend more time with our families and less time trapped in the kitchen. 
And don't for a second think that just because you're sticking to a Keto diet that there aren't viable slow-cooker recipes for you. Because they come in abundance.
If you're looking for some mouth-watering grub that requires little effort all the while not breaking your diet, well, then you're going to want to keep reading. 
15 Delicious Keto-Friendly Slow-Cooker Recipes 
This lip-licking dish tastes so good, you'd expect it to come from a Michelin-star restaurant. But nope, you can actually make this delectable delight from the comfort of your very own home. 
The chicken is so tender and delicious, and it swims in a soul-warming creamy and delightful parmesan sauce that tastes so good you could drink it straight from the crock pot!
The addition of the veggies only adds to the taste and texture too. 
This home-comfort winter-warming meal goes perfectly with a side salad or some keto-friendly fries. Yum. 
Indian food is an ultimate guilty pleasure and such an indulgent and rich option for your teatime meal.
Of course, on the keto diet, ordering from the local takeaway might be out of the question but that doesn't mean that you have to swear it off altogether! 
This keto-friendly recipe packs all the full-fat flavor just with fewer calories and carbs. You'd hardly know it wasn't the real deal. 
To keep the carbs at an all-time low, serve with cauliflower rice! 
There's nothing like soup to warm the soul on a cold winter night. But options such as tomato or cream of mushroom are so overrated.
Why not try something completely new and different for dinner this evening? 
And it's so delicious you'd swear down that you would never be able to eat it. 
Comforting fan-favorite flavors such as hamburger, taco seasoning, ranch dressing mix, diced tomatoes, and green chilis take center stage in this dish.
It's super easy to make and you can even batch-cook it and save yourself from cooking later on in the week. Win-Win. 
Italian food fans rejoice, for this is the ultimate dish for you. Juicy and succulent meatballs are coated in a rich marinara sauce and combined with pepperoni and a hearty helping of oozing cheese.
It makes my stomach rumble just thinking about it. 
With minimal ingredients and prep time, weeknight dinners have never been so easy. 
I'd serve this delightful dish with a healthy side portion of your favorite veggies and some cauliflower rice! 
Can you beat pulled pork? All that barbeque goodness and juicy tender meat that just falls apart in your mouth. It's so delicious. 
This is the perfect dish for the warmer weather – especially when the barbeques are dusted off and brought back to life. It's light, yet filling, and packed to the brim with amazing flavor. 
This recipe involves just 6 ingredients and is totally keto-friendly. To make the most of this dish, serve it beside some crunchy coleslaw and a fresh and crispy side salad. 
Is there a meal more comforting than a big and generous portion of chili mac? I think not. And if this is one of your favorite dishes, don't let carbs stand in the way of this fan favorite.
This recipe is completely keto-friendly, and honestly, it tastes even better than some of the non-keto chili mac recipes out there. 
In this recipe, you'll be swapping out the pasta for a low-carb alternative of cauliflower. But don't worry, you still get that cheesy chili goodness with each and every bite.
And the cauliflower substitution actually brings a new dimension and flavor that really elevates the dish. 
Variety is the spice of life, and this recipe has spice in bucket loads. So if you're looking for something to add a little heat, this is the recipe for you. 
For this delightful dinner, you'll be incorporating all the scrumptious flavor and tremendous tenderness and tastiness of buffalo wings, in a boneless slider that you will easily devour in mere minutes. 
Don't forget to drizzle your chicken in cool and creamy ranch dressing and some crunchy coleslaw to really up the ante for this dish.
And as long as you swap out the regular buns for keto-friendly alternatives, you won't have to worry about breaking your diet! 
There's never better news than knowing you've got a pot roast waiting for you at home. It's such a hearty and filling meal that will leave you with a busting belly.
And what's better is that it is something universally enjoyed by the entire family. You'll receive no complaints when you offer up this stunning meal. 
And there is honestly no better way to cook this cut of meat than letting it sit in the crockpot. It'll come out so juicy and tender and will melt apart in your mouth. Yum. 
Tex-Mex food is always a family favorite. In fact, I'd go as far as to say that fajitas are one of the most popular meals of all time.
So it's probably a pretty good job for my fellow keto-followers that they are also fairly naturally low in carbohydrates. Yay. 
This means that you don't actually have to make all that many substitutions or alterations to enjoy this dish.
You'll just need to make sure you've got some keto-friendly wraps at the ready and you're all good to go. 
Top Tip – If you don't have any keto-friendly wraps, you can always serve your fajita mixture on a bed of salad or in a lettuce wrap! 
The beauty of salmon, apart from its succulent and delicious taste, is that it is so versatile. There's really no way to cook it wrong, but opting for the crockpot is definitely our recommendation. 
It's so tender and flaky. It comes out perfect every time and requires very minimal effort to cook. What could be better? 
And this recipe is completely keto-friendly, super low in carbs, and is even the perfect option for other diets such as Whole30. 
There's no better way to incorporate your five a day and some juicy and tender meat into a meal than making a hearty and healthy stew.
It's such a winter warmer that reaches from the top of your head to the tips of your toes. 
It's so easy to cook, involves very little fuss, and creates a lip-licking dish that will keep you feeling full right through to the end of the day. 
Meatloaf is a traditional meal that families have been enjoying for years. And if this particular dish is close to your heart, don't dismiss it purely because you are trying to cut back on the carbs.
There's no need to worry with this recipe as it is not only low-carb but really healthy too. 
Packed full of protein this dish will not only soothe your soul, but help to build and maintain muscle, improve blood sugar levels, and promote satiety. 
Do you miss tucking into layer after layer of meaty, cheesy, marinara goodness? Well, now you don't have to.
In this stunning crockpot lasagna recipe, you'll be swapping out the noodles for cabbage leaves to ensure it's completely keto-friendly. 
Don't worry, you still get all those layers of indulgent flavors, just without the carbs. This healthy take on lasagna is so good you'll forget that noodles ever existed. 
If your go-to meal at a restaurant is chicken parm, then you'll be pleased to know that keto-friendly versions of your favorite grub are available. And this recipe is delightfully delicious. 
While you may need to make compromises with your ingredients, be sure there is no compromise when it comes to flavor.
The chicken is just as juicy and tender as ever, the marinara sauce is rich and decadent, and the topping still oozes stringy melted cheese. 
Getting out of bed on a Monday morning has never been easier when you know this bad boy is waiting for you downstairs. It would also serve as the perfect brunch or dinner option too. 
Completely keto-friendly, this recipe combines eggs with tons of veggies, spices, ground pork, and cheesy nutritional yeast. 
Final Thoughts
Slow cooker recipes are the best. You get a super delicious meal that will keep you full for hours without having to do any hard graft.
What could be better? And if you're looking for a scrumptious meal that will warm your heart and soothe your soul, you couldn't pick a better option than any of the 15 aforementioned recipes.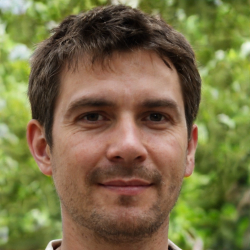 Latest posts by Justin Roberts
(see all)