It can be challenging to find somewhere that offers meals that are paleo friendly. Indeed, due to so many restrictions with the diet, many restaurants and supermarket items will need to be avoided. 
However, Paleo On The Go has an entire collection of meals and desserts which are tailored to those on a paleo diet and those who need to follow an AIP (autoimmune protocol) diet. 
Luckily, they offer beautifully crafted meals which can be shipped right to your door, all of which adhere to your dietary guidelines. 
But are they any good? Well, we've tried and tested them and written this handy review which explains everything you need to know about Paleo On The Go. 
Ready to learn more? Read more below.
Paleo On The Go Review: At A Glance
If you want a quick summary of what we thought of Paleo On The Go, then we'll accommodate here. 
Pros
Tasty meals 
Filling 
Includes appropriate desserts 
Flexibility (do not need to subscribe)
Cons
Menu does not offer regular changes/variety 
Can be costly, especially to states in the west 
Essentially, if you are dedicated to a paleo diet or you find it difficult to find meals that accommodate AIP requirements, then Paleo On The Go is certainly a fantastic choice for you – largely because it is a service that few places offer.
However, despite the fact that the meals are so delicious and definitely fill your belly – the price is a little bit steep. For anyone who does not need to follow paleo or AIP dietary requirements, it's probably best to go elsewhere. 
Indeed, the prices for paleo specific meals can be cut significantly if you make the meals yourself by buying ingredients in your local supermarket. Of course though, this would involve making the meals and you may not have the time to do so.
Paleo On The Go
Let's kick off this review by examining who Paleo On The Go are and how their service works exactly. 
Who Are Paleo On The Go?
Paleo On The Go (POTG) is a service, based in Florida, that delivers meals adhering to the paleo diet, along with other dietary specific groups such as Whole30 and AIP. 
They create meals which are precooked and then frozen, allowing them to be placed in the oven or microwave when the person is ready to eat them. 
As we mentioned in our summary, there are few services out there that offer something like this, which is one reason why they are so great. 
How Does The Service Work?
The easiest way to explain Paleo On The Go is that it works like a regular online shopping experience, rather than a membership or subscription service. Having said that, if you find that you are really enjoying Paleo On The Go, you can subscribe (and save 5% by doing so). 
Typically, their service seems to be targeted largely towards a la carte orders or single servings. Luckily, their website is pretty accessible and easy to use, so you can simply navigate the main drop down menu and be presented with more options.
You will notice there are meal bundles, but you might not be a fan of what they include – so you can easily just look at each of their baked goods instead.
When you look at the options online, the dishes are presented with a thumbnail and the price of the food. We have to say that this was really refreshing – too many times have we used a service and only discovered the price in the checkout.
By clicking on the thumbnail, you will be presented with all the key information, including the nutritional details, list of ingredients, a brief description of the dish and instructions for how to cook the meal. 
Ingredients
At this point, it's a good idea that we explain that Paleo On The Go uses fresh, responsibly sourced ingredients and provides you with excellent portions. This is partly why their service charges what they charge. 
All of these meals adhere to paleo and AIP dietary guidelines, and whenever they could – the dishes were made using organic vegetables. The seafood they source is sustainable and beef is sourced from cows that consume only grass. 
Shipping
Meals are shipped using FedEx on weekdays and generally arrive within a three day period. As we mentioned earlier though, as the company is based in Florida – western states will find there is a significant price increase. 
Indeed, you may need to pay for insurance and express shipping, along with additional costs due to transportation costs etc. 
Pros Of Paleo On The Go
Now we will go through the pros of Paleo On The Go in a bit more detail. 
Flexibility
One of the best things about Paleo On The Go is the fact that the service is so flexible. As we mentioned earlier, you do not need to sign up for the subscription service – and you have the power of what meals you choose online. 
You also have the decision to cook your meals in the oven or microwave, with the exception of some items which have to be oven cooked.
We found that following the guidelines on the packaging was accurate – as we defrosted the meals for 24 hours before microwaving. 
As a result, we had a quick and properly cooked meal with no fuss. 
Sustainability
The packaging that Paleo On The Go meals comes in is recyclable cardboard and it's also lined with green cell foam – which amazingly is compostable.
Dry ice is used to keep the items cool instead of gel packs, and this ice simply evaporates. 
High Quality
Every single meal that we made was flavorful and very delicious. Perhaps one of the best meals was the bacon and apple chicken burger, with collard greens and maple cranberry sauce. 
The chicken was tender and juicy, the portions were generous and the collard greens had a perfect texture. The sauce had a perfect consistency and the meal took little to no time at all to make. 
Another favorite of ours was the broccoli soup, which was incredibly creamy and had a strong flavor. It was an ideal dish to choose in the evening when you feel a little peckish or you haven't had much to eat that day. 
Nutritious
As these meals comply with the paleo and AIP diets, the ingredients included are nutritionally dense with plenty of proteins, fats, minerals and vitamins. 
You will find that some meals have a much higher caloric value than others – specifically the chicken and dumplings dish which has 530 kcal – so you should be aware of this if you need to count your calories everyday. 
Cons Of Paleo On The Go
Now we shall explain some of the downsides we found with the service.
Lack Of Variety
Despite the fact that the meals were amazing, after a while we found ourselves running out of choices. While this isn't always a bad thing, particularly when the meals are such high quality – it does make you wonder if there's much point with the service. 
We thought that the menu might have some changes to it eventually but it never did (apart from some meals being unavailable). On top of this, despite plenty of meals being highly vegetable dense – none of them are suitable for vegetarians.
Costly
As we mentioned earlier, this service can really become pricey if you live in the western states of the country, which seems a little unfair if you need or love these meals. 
Damage
At one point, the dry ice that was used in the packaging actually damaged the meal carton. This wasn't too much of a problem for us, but if you take the previous point into account – some meals can be inedible after a long journey, despite paying extra for them. 
Summary
It's best that we summarize the service and show you who it is good for and who might be best to choose a different option. 
Who Is POTG Good For?
Anyone who follows a paleo or AIP diet and does not have the time or knowledge to cook their specific meals every day will find this service ideal. As you can use their subscription service, there's not many problems to encounter either.
Even if there were, the service has great customer service! 
Who Is POTG Not Good For?
Vegetarians should avoid the service as there's no options for them with the service. Other than this, if money is tight – you may benefit from another service which offers similar things.
Finally, if you are someone on a calorie controlled diet or you need variety – you might be better off going elsewhere. 
Final Thoughts
Paleo On The Go is a great service, but it's not without its drawbacks. We hope this review has given you a more rounded view of the service though – good luck with your search.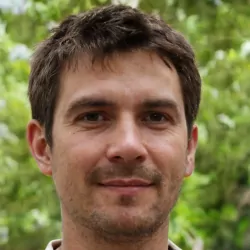 Latest posts by Justin Roberts
(see all)