If you are doing Whole30, then you will know that planning your meals ahead really helps. In fact, doing so can ensure that you create delicious and wholesome dishes.
When it comes to both Whole30 and plant based recipes, it does not mean that you have to sacrifice the most important thing – enjoyment.
This means creating flavorful, easy and colorful meals that you will no doubt want to make again and again.
If you are looking for inspiration, then you have come to the right place. We have put together a list of 20 amazing plant based Whole30 recipes that you can try this weekend – if not before.
We thought we would begin by showing you this wonderful light recipe. You don't need fatty and chewy meat to enjoy these smoky slabs of juicy watermelon at a barbeque. 
All it takes is putting them on a grill and seasoning them with garlic powder, black pepper, coriander, chili powder and sea salt. What you end up with is a mouthwatering sweet and spicy 'steak'.
The herb salad also compliments the watermelon and is very easy to toss together. 
Who doesn't love a hearty mac and cheese? Just because you are eating plant based food that also needs to be Whole30, does not mean that you cannot eat some of your favorite hearty meals.
This vegan mac and cheese uses cauliflower and potatoes, along with cashews (and other easy to find ingredients) to create a delicious take on mac and cheese. 
This delicious curry is full of flavor and textures. It is also really good for you and includes the likes of carrots, zucchini, cauliflower, and yellow squash. The warming spices come in the form of turmeric, coriander, cumin, ginger and garlic. 
The base of the sauce is made with creamy coconut milk and nut butter. You really cannot go wrong with this easy recipe.
A risotto is always a great choice. It is light and can be very refreshing, especially when it comes to creating a delicious lunch. 
Overall it takes 25 minutes to cook and includes cauliflower rice, onion, garlic, coconut cream, lemon zest, peas, kale and asparagus, among a few other ingredients. 
If you want to eat Thai food then this creamy soup will have you sorted. While creamy due to the almond butter, sweet potatoes and coconut oil, it also has a hint of spice too.
It includes red curry paste along with ginger, garlic and cayenne pepper. If you don't want too much heat then half some of the spicy ingredients.
A cold soup has never tasted so good.This gazpacho is thick with tomatoes, basil, sweet red bell pepper, garlic and red onion. 
If you need a quick and satisfying lunch that ticks both the Whole30 and plant based boxes, then this recipe is it. It only takes 15 minutes to make from prep to finish. 
If you miss eating a shepherd's pie, then you will adore this recipe. Instead of meat, lentils are used along with a veggie broth, onion, peas, carrots, and coconut milk. The topping is warming potatoes.
Don't forget to season it well with chives, black pepper, sea salt and thyme. 
This sweet potato falafel bow will have you drooling before you even get the ingredients together. However, as a vegan you may want to use a flax egg instead of a regular egg.
Otherwise, it contains the likes of minced sweet potato, cauliflower rice, cumin, coconut flour, and many more wonderful ingredients. 
This Indian delight has been reimagined for the plant based Whole30 crowd. This recipe shows you how you can make a delicious soup version of tikka masala – and oh my gosh, it is delicious.
Warming flavors of cumin, turmeric, ginger, cinnamon and masala make up the bass notes of this dish. Coconut milk is added to create a creamy texture. However, do emit the optional agave nectar – this is not suitable for Whole30.
For a light lunch that is both plant based and Whole30, you may want to give twice baked potatoes a try. Even though it does take an hour to get this recipe from prep to finish, it is worth it.
We love the topping of meatless mince, a spice rub, onions and limes. However, you can also experiment with your own flavors.
This healthy harvest rice recipe is great for making ahead of time. It can be put into a lunch box ready to take to work too.
It involves using cauliflower rice along with sweet potato, brussel sprouts, pecans, cranberries and balsamic vinegar. It has wonderful soft and crunchy textures. 
This delicious and sweet recipe can be eaten as a lunch or even a dessert – you decide. It includes stuffed sweet potatoes with coconut yogurt, fresh blueberries and other fruit, along with a nut butter. 
You can enjoy this sweet treat without feeling guilty!
Mushrooms are one of the best ingredients to mimic the texture and flavor of meat. This wonderful one pot mushroom stroganoff does just that. It is also very healthy too.
It includes using mushrooms, onions, fresh herbs, coconut milk, apple cider vinegar, kale, garlic and more to create this absolute delight.
It does take an hour to do, but it is so worth it.
If you want to try an easy stir fry, then this recipe is for you. It involves taking some of your favorite ingredients like carrots and broccoli and adding avocado oil and garlic.
What could be more simple?
This meatless bolognese is a delight for all the senses. It includes hearty ingredients such as a delicious tomato base of eggplant, crushed tomatoes and coconut milk. 
It involves blitzing the veg into the sauce to create a thick mixture to be put with spaghetti. It is both tart and creamy all in one.
In just 30 minutes you can create this wonderful and delicious rainbow vegetable bowl. It looks absolutely beautiful with its array of colors. But not just that, it tastes delicious too.
It includes carrots, beets, broccoli, red bell peppers, red cabbage, and so much more. The sauce on the other hand is creamy and slightly spicy with avocado and tahini. 
These cold cucumber noodles are based around the taste of sesame and soy. It is packed with the umami flavor that you would expect with this kind of dish.
However, you will want to use a spiralizer to create the cucumber noodles. You could do it by hand if you would prefer, however. 
This broccoli salad is a dream along with the almond-based dressing. The great thing about this recipe is that to sweeten the sauce orange juice is used. 
You will also need miso and almond butter. However, if you do want to remove some of the sweetness of this dish, emit the raisins from the salad.
If you are in the mood for tacos, then this recipe has got you covered. Instead of the usual minced meat, it includes crunchy cauliflower and butternut squash. The roasting adds an extra dimension of flavor.
You can add jalapeno, shredded cabbage, tomatoes, red onion and even avocado. The toppings are endless!
While not a full dinner recipe per se, these delicious and crispy brussel sprouts are a dream accompaniment to a dish. They are made using only 5 easy ingredients.
What you will find is that the outside of the brussel sprout crisps up while the inside stays gooey.
To make in the oven all you need are the sprouts themselves, olive oil, salt, pepper and balsamic vinegar. You will never want to eat regular brussel sprouts again!
Final Thoughts
Wanting to eat plant based and do Whole30 does not mean that you have to eat boring and bland food. In fact, there are many wonderful and delicious meals that you can make while not sacrificing what you believe in – or how you want to eat.
As you can see there are many different plant based Whole30 recipes to try. From a delicious tikka masala soup to grilled watermelon steaks, there really is something for every taste bud.
No matter whether you are planning to not eat any animal by products or meat itself for a whole month, or you live a plant based lifestyle, you will find 20 amazing recipes to try while doing Whole30.
If you enjoyed this article, then why not check the rest of the website? We have plenty of Whole30 inspiration so you can enjoy eating healthily while not having to lack flavor.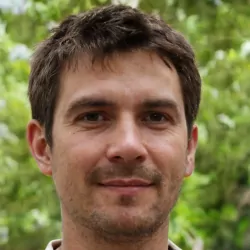 Latest posts by Justin Roberts
(see all)