Nothing quite hits the spot like good seafood. Shrimp is probably some of the tastiest as well! Luckily, they are also paleo! If you fancy a nice, summer snack that will hit your seafood sweet spot then do not worry, we have the perfect recipe for you! 
The trick to this dish is to pre-make the rémoulade yourself. A good paleo rémoulade is 100% homemade, but that makes the dish even better because as we all know, nothing tastes quite as good as something made 100% from scratch! 
So, have we intrigued you? Let's learn how to make this delicious dish!
Making The Rémoulade: Spicy Mayo! 
The hardest part of this dish will be making the rémoulade from scratch. In this case, the rémoulade will just be a spicy mayo, but that does mean you need to make the mayo from scratch too!
To make this all you need is the following kitchen tools: 
Measuring spoons.
Measuring cups.
An immersion blender.
Mason jar, for storage.
High-powered blender.
Wide-mouth mason jar, for storage.
Ingredients
You will only need a few ingredients to get this homemade spicy mayo underway.
Chili Sauce:
Fresh cut chili peppers, 1 ½ cups.
Garlic Cloves, 3, sliced roughly.
Apple cider vinegar, ⅓ cup.
Olive oil/ vegetable oil, ¼ cup.
Coconut sugar, 2 tbsp.
Filtered water, 2 tbsp.
Salt. 
Rémoulade: 
Egg.
Apple cider vinegar.
Pre-made hot sauce.
Salt.
Pepper.
Olive oil.
Step-By-Step
We need to start by making the hot sauce, as most hot sauces are not paleo, so we will make our own. This means that you can make plenty of the rémoulade and hot sauce, so you won't need to ever go without!
Step 1: Combine your chilies, cut-up, garlic cloves, vegetable oil, coconut sugar, apple cider vinegar, salt, and water in a high-speed blender. 
Step 2: Blend on a medium-high setting for 15-second intervals, ensuring you scrape the sides down as needed until you have a smooth blended chili sauce. 
Step 3: Convert it to an airtight container for storage. This should make enough to fill a jar. 
Step 4: Get another, larger wide-mouth jar, and crack an egg into it, add in your apple cider vinegar, pre-made hot sauce, oil, salt, and pepper.
Step 5: Place an immersion blender into the jar and blend, pull it up and down until a thick mixture remains. This should create a nice, thick, hot sauce-mayo mixture. 
Making The Dish 
Once you have made the rémoulade the hardest part is over, now all you have to do is make the boats and the shrimp! Shrimp and zucchini are both paleo, so there is no issue there, this is smooth sailing now! (Pun intended.)
Ingredients
Zucchini, 4 large.
Olive oil, 1 tbsp.
Large shrimp peeled and deveined ¾ lbs.
Garlic, minced, 3 cloves. 
Lemon, ½ juiced.
Pre-made rémoulade.
Celery, chopped.
Scallion, finely chopped.
Chopped fresh parsley to garnish (optional but recommended).
Step-By-Step
Step 1: Preheat your oven to 350 degrees.
Step 2: Score your zucchini, like when you dice an avocado and use a small spoon to scoop out the insides. You want to leave a border about ¼" intact. Then, chop up the zucchini pulp and set it to the side. 
Step 3: Place the zucchini boats into a large baking dish and drizzle them with olive oil. Then season them with salt and pepper. You can also add a little bit of garlic if you wish as well. Then, bake until they are tender, for around 20 minutes or so. 
Step 4: Get a large skillet, over medium heat and add in some olive oil, then put the shrimp in and season them with salt and pepper. (You can also add garlic here too if you are a garlic addict like us!). Cook them until they are fully cooked all the way through, which should only take 4 minutes at most. Then remove them from the heat and let them cool. 
Step 5: You can chop up the shrimp if they are too big, but they should fit in the boats just fine. Add some of your rémoulade to a bowl, and toss the cooked shrimp in it to cover them. 
Step 6: Now fill the zucchini boats with the shrimp rémoulade mixture. Add some chopped celery and scallions on top of the shrimp, and some chopped parsley to taste if you want. 
Step 7: Enjoy! 
Other Ways To Enjoy
While we recommend cooking the shrimp, you do not need to, you can enjoy the shrimp raw in the rémoulade, just make sure you prepare them correctly, removing heads and tails before you plate them up. 
Similarly, if you want more of a crunch, you can fill the boats with the shrimp then bake again for 5 minutes, before drizzling the rémoulade over the top of the shrimp boats. You could bake it once it is prepared, but the rémoulade may not taste as nice if you do this.
Feel free to experiment with this dish and enjoy it in different ways, this is only one way in which you can enjoy it. 
Making Your Own Condiments
While we love this dish, because we love shrimp, and we love garlic, one of the primary things we love about this dish is making condiments from scratch. 
So many condiments are not paleo-friendly, but if you want to use condiments, take this as the inspiration to make them yourself! The Paleo Way!
Overall
There is so much to love about this dish, it is a tasty seafood summer treat that will surely hit the spot. However, we love how it reminds us that when we cannot have certain dishes due to condiments, sauces, and broths, we can just make them ourselves. 
So many companies fill foods with unnecessary additives and preservatives, but we don't have to! If you're up to the challenge, make it from scratch and satiate all your cravings!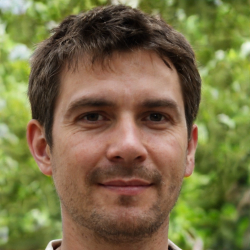 Latest posts by Justin Roberts
(see all)