If you're following a Paleo diet, you may be on the lookout for tasty meal options that comply with your dietary restrictions.
Sloppy Joes are a classic American comfort food, but traditional recipes are usually loaded with sugar, grains, and other non-Paleo ingredients. 
Fortunately, with a few modifications, it's possible to create a Paleo-friendly version of this beloved dish that's just as delicious and satisfying as the original.
In this article, we've compiled a list of 15 amazing Paleo Sloppy Joe recipes that you can easily make at home (see also "Amazing Paleo Stuffed Pepper Recipes").
Whether you prefer a classic, meaty version, a plant-based alternative, or something with a bit of a kick, there's sure to be a recipe on this list that will tickle your taste buds. 
These recipes use a variety of wholesome, nutrient-dense ingredients that are both good for you and packed with flavor. So, get ready to dig in and discover your new favorite Sloppy Joe recipe!
While many think that comfort food is impossible to make on a paleo diet, this recipe is here to prove the doubters wrong, as it allows you to create amazing Sloppy Joes without having to involve some of the garbage and unhealthy ingredients you would sometimes find in the usual Sloppy Joes recipes.
For an easy recipe that ticks all of the boxes, then this paleo-friendly Sloppy Joes is a great place to start! 
There's a good chance that your only experience of Sloppy Joes is either from a restaurant, or from a can, either way, both of these options are bad examples of just how healthy a Sloppy Joes can be. 
This dish can be made in just 30 minutes, which makes it perfect for those who are looking for a busy weeknight dish that is going to be able to feed and satisfy the whole family, so why not give it a try sometime soon? 
If you grew up with Sloppy Joes as a weekly treat, then you're probably desperate to try and recreate the amazing taste that you'd get with every mouthful, and of course, that awesome aroma that filled the kitchen each time it was made. 
Of course, for those following a paleo diet, recreating this signature dish means making some necessary adjustments in order to ensure that everything used in the process of making the dish is completely natural. 
When it comes to versatility, Sloppy Joes is almost unmatched, as you are able to pair it with any number of different dishes in order to create a meal that is filling and delicious, which means that both adults and children alike will enjoy this dish. 
Whether you decide to serve your paleo-friendly Sloppy Joes alongside some delicious zucchini noodles, spaghetti squash, baked sweet potato, in lettuce wraps, or in grain-free tortillas, the options are endless! 
If you want a fun and delicious way to serve up your amazing Sloppy Joes, then this recipe for a colorful Sloppy Joes in a bowl recipe is one of the best ways to do so, and it allows you to bring some excitement into your dinner times. 
Serve your paleo-friendly Sloppy Joes alongside some pickled onions and pickles as well as some sweet potato slices, and you surely won't go wrong.
Plus, you'll definitely have all of your family's mouths watering in anticipation! 
Often one of the biggest difficulties about following a paleo-based diet is trying to avoid unnatural ingredients or food items, which can make it hard to find adequate accompaniments to your dishes. 
However, one of the best alternatives out there is spaghetti squash, which is a much healthier option when it comes to meal accompaniments and is also paleo friendly too. 
Served alongside some fresh broccoli, this dish is going to be one that is sure to impress even the fussy eaters in the family. 
Making dinner each work night can be frustrating and tiring, so why try and battle with the kitchen every night when you come home, when you can simply use the slow cooker to prepare your amazing dinner ready for when you finish work. 
This Sloppy Joes recipe is perfect if you want all of the taste without any of the effort, and by removing the usual ketchup, barbecue sauce, and bread, it means that you can enjoy this dish while sticking to a paleo diet. 
When people are recommended to switch to a paleo diet, cooking ability is very rarely considered, but the reality is that it's a key aspect of making the switch to paleo as seamless as possible, and if you're something of a novice when it comes to cooking, then you're going to find it rather difficult to cook food you enjoy while on a paleo diet. 
That's where this super easy Sloppy Joes recipe comes in, allowing you to create easy comfort food that you can eat over a number of days without any complicated ingredients or cooking processes. 
Another great way to have your Sloppy Joes made in no time is by using an instant pot, and within 15 short minutes, you'll be able to enjoy this delicious dish, whether you serve it as a side, or as part of your main meal. 
This recipe also only calls for 5 ingredients too, which means that it's particularly helpful for those looking for some budget-friendly comfort food recipes too. 
So, easy to make, budget-friendly, and of course, paleo friendly too, this recipe is awesome for students! 
Eating healthily is super important, and if you're just beginning to research the paleo lifestyle, then you'll be shocked at how unhealthy most foods are.
However, you're also probably worried that cooking something that is free of anything like dairy, gluten, soy, or refined sugars is complex and messy. 
Well, this recipe is here to prove that wrong, it takes just 20 minutes to make between prep and cooking time, and can be made using just one skillet, which makes the clean-up process much easier than you would initially think! 
What should you do if you're trying to follow a paleo diet, but also trying to keep away from eating any meat?
It's definitely a predicament, but is solved easily with this amazing vegan Sloppy Joes recipe, which makes use of either green or red lentils (entirely your choice), as well as a number of other great ingredients too. 
Just remember to replace the Worcestershire sauce in this recipe with a paleo-friendly alternative, and this recipe will be absolutely perfect any time of the day! 
No if you're not a fan of lentils, then this is another vegan Sloppy Joes recipe that remains paleo-friendly while avoiding meat entirely.
Instead of lentils, this vegan recipe instead uses the delicious cauliflower to provide the bulk of the dish. 
This dish is gluten-free, dairy-free, and paleo-friendly, with each serving having less than 300 calories, which makes it great for those who are looking to lose weight by converting to the paleo lifestyle. 
The final vegan Sloppy Joes recipe on this list, this recipe is entirely paleo-friendly, as well as vegan, meaning that it's perfectly healthy and avoids any animal products at the same time. 
This one is made using white beans, making it a great alternative to the other vegan recipes on this list, or even if you're just tired of eating meat and want to switch it up! 
Looking for something seasonal?
This recipe utilizes the ever delicious pumpkin, so if you're looking for a way to use up this seasonal vegetable without giving in and making a pie, then this paleo-friendly recipe is the perfect Fall comfort dish! 
Why not make a large batch of this amazing dish and keep it in the refrigerator or freezer to enjoy another time too? 
On a recipe list for Sloppy Joes, you're probably wondering what Sloppy Janes is! Instead of beef, it uses ground turkey instead, which makes for a slightly different flavor than your usual Sloppy Joes recipe. 
Of course, it remains completely paleo friendly, so you can enjoy this dish with no guilt! 
Final Words
We hope you've enjoyed this list filled with amazing paleo-friendly Sloppy Joes recipes, thanks for reading, and enjoy!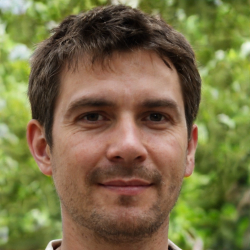 Latest posts by Justin Roberts
(see all)