A big reason why stuffed peppers have become such a beloved home recipe over the years is because of just how customizable they are, and the amount of freedom you get to experiment with different ingredients and see which ones taste the best. 
This is why many people will incorporate stuffed peppers into a paleo diet plan since it is easy to leave out any ingredients that may be processed or unhealthy so that you can make this fan-favorite dish a lot healthier and more nutritious.
If you want to try making a few paleo stuffed peppers yourself (see also "Pete's Paleo Reviews"), but are struggling to think of what ingredients might provide the best flavor, taste, and texture, we've got 15 quick and easy recipes right here that you need to try out. 
This recipe is for all those lovers of meaty and rice-filled burritos, featuring beef and cauliflower rice, along with a few Mexican spices that dial the heat up on this dish, making for a very festive and lively evening or afternoon snack. 
Make sure to always mix in a few diced tomatoes with the meat and rice to make the dish as healthy as possible while also adding a little more juiciness to the texture. 
The combination of ground turkey and minced garlic may not sound too appetizing on its own, but when you mix them with sweet potatoes, mushrooms, and chili powder, and pack all these ingredients into a bell pepper, it creates a spicy and explosive medley of flavors that tastes amazing, especially when you sprinkle some cilantro over as a topping. 
This low-carb dish is packed full of veggies and uses Italian-flavored peppers that allow the natural flavor of all the other ingredients to bubble to the surface and become a lot more potent. 
The best part is these peppers will stay fresh in the refrigerator for 5-7 days, so you can easily prepare them as a snack to enjoy on the weekend or even as part of a family dinner in the next few days. 
Stuffed peppers don't only need to be prepared as part of a dinner or evening meal, they also go great as a nutritious breakfast option, especially when you pack them full of classic breakfast ingredients such as bacon, spinach, and a few eggs, just like in this recipe. 
Pair this recipe with a fruity smoothie and you'll have an incredibly refreshing and healthy breakfast option on your hands which is sure to give you all the nutrients needed to get through the day. 
Once you have the shredded chicken breast ready and bell peppers ready, all you need to do to complete this recipe is prepare the sauce and ranch dressing, which only requires a few spicy and smoky ingredients including jalapenos and some spices. 
Once the sauce is blended and the ranch dressing is looking nice and creamy, pour them both over the chicken-stuffed peppers and you will have a meal bursting with a herby and meaty flavor that will have you falling in love after the very first bite. 
This recipe takes all the essential parts of a taco, separates them, and then stuffs them into a few large bell peppers to create a meaty and smoky meal that you will definitely want to prepare in bulk.
While the quick salsa is made using a mixture of tomatoes, cilantro, and white onions, the taco meat is prepared by covering a pound of ground turkey with multiple spices and a few garlic cloves, putting a healthy twist on the standard taco recipe. 
While many people will pack their bell peppers full of white rice, cauliflower rice is the much healthier option which is also paleo-friendly, and they also contain a much more potent flavor when compared to white and brown rice which are relatively mild in comparison. 
The ground pepper and chopped onions are the perfect way to top off this small and easy-to-make bite-size snack, and while you can definitely add in some ground beef, you can also simply keep inserting the rice until the entire pepper is completely stuffed.
Eggs are one of the most common ingredients that can be found in nearly every paleo recipe, especially since they are so easy to prepare yet are still packed full of protein, so you can never go wrong making them the main ingredient in a stuffed pepper recipe. 
Broccoli, asparagus, and carrots all make an appearance in this recipe to help add as much nutritional value to the dish as possible, and while summer squash is also an essential ingredient, make sure that the moisture is cooked out before applying it otherwise it can end up making the eggs a little runny. 
Rather than using traditional pesto which contains parmesan cheese, be sure to pick up either basil pesto or paleo pesto when preparing this recipe since they are entirely dairy-free while still being just as creamy as the real thing (see also "Whole 30 Paleo Weekday Recipes"). 
You'll want to try using sweet baby bell peppers for this recipe so that you don't have to end up buying too many shrimps.
You ideally want a single pepper to pack either one or two shrimps so that you get as much seafood flavor as possible with each and every bite. 
Rather than actually using the bell peppers as the casing for the additional ingredients, this recipe puts a creative twist on the traditional recipes by actually using a few bell peppers as part of a soup.
This still gives you that authentic juicy and chewy texture that stuffed peppers are so well known for, but turns it into a meal that is perfect for people who may not like biting down into the exterior of the peppers as much, but who still love the mixture of flavors that it provides. 
When we say that you really can fit anything into a stuffed pepper, we mean it, and this paleo pizza stuffed pepper is proof of that, packing all the ingredients that so many of us love using as toppings on a pizza base into a chewy and crunchy bell pepper which is guaranteed to put a smile on the face of anyone who tries it. 
Leave out the shredded cheese and instead, opt for a non-dairy version so that you can still get as much of that authentic pizza taste as possible when preparing these fantastic party treats. 
If you have a bit of time to spare and want to prepare a few stuffed bell peppers that are bursting with flavor and perfect for all those lovers of Mexican cuisine, you will definitely want to gather the ingredients needed to make this enchilada-based recipe. 
The chile verde sauce is actually made using a mixture of tomatillos, yellow onions, garlic cloves, and serrano chilies, and don't worry, it's just as spicy as the bottles you can find in most food stores, and is a welcome addition to this Mexican-themed dish.
It's not just the toasted pine nuts and walnuts in this recipe that allow it to be so crunchy, but the diced carrots also help to add a nice amount of crunchiness to the overall texture, and when paired with some spicy tomato sauce and dried oregano, it skyrockets the heat factor up to a whole new level entirely. 
So many of us are big fans of creamy Indian curry, especially when it's mixed with a few chunks of chicken or lamb, but rather than buying a jar from the store which is often filled with an excess of extra unhealthy ingredients, you can just as easily make a buttery curry at home with just a few simple ingredients including coconut oil and garam masala. 
Pour this into a few red bell peppers, along with some seasoned ground lamb or turkey, and you'll have an Indian-cuisine inspired meal that is as soft and appetizing as it sounds. 
This recipe only uses the essential ingredients required to make a satisfying stuffed bell pepper meal, making it perfect for anyone who wants to learn how to prepare this popular dish during a break or in the morning before they head to work. 
It also uses ground sausage as opposed to turkey or chicken, which gives the filling a slightly more savory taste than its competitors, making this a simple, quick, and meaty recipe that you can't go far wrong with. 
Summary
There are so many unique ways you can prepare a stuffed pepper recipe, whether it's as part of a meat-filled meal, a bite-size seafood snack, or even in the form of a soup, it's a very unique and customizable type of food that easily slots into a paleo diet.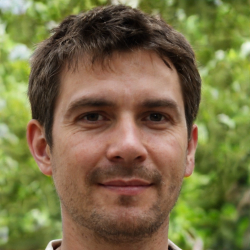 Latest posts by Justin Roberts
(see all)