If you have ever tried a low-carb diet you should be aware of one of the telling side effects; constipation.
To combat this, you need to invest in foods that are high in fiber to stimulate your digestive system. That should mean plenty of non-starchy veggies, a few berries thrown in, and much less gluten.
With more fiber, you can see an improvement in several of your body's systems and enjoy better overall health.
In this guide, we will look at 15 of the best high-fiber, low-carb recipes to try today (see also "Best High-Fiber Lunch Recipes To Try Today").
For a simple, nutritious meal, simply stuff a few avocado halves with salmon.
Start by creating the filling by combining Greek yogurt with diced celery, fresh parsley, lime juice, mayonnaise, Dijon mustard, salt, pepper, and canned salmon.
Halve the avocados lengthwise and remove the pits then scoop out a tablespoon of flesh from each half in one bowl.
Mash the rest of the flesh with a fork to mix with the salmon to put back into the halves then place the scoops on top.
For a low-carb and paleo meal that you can quickly prepare, try this Mashed Avocado Chicken Salad.
The base of the salad is formed from chopped bell pepper, carrot, red onion, cherry tomatoes, and shredded chicken.
Then comes the color by mashing an avocado with minced garlic. Throw in some lemon juice then mix it all together with some seasoning.
For a guilt-free salad that you can truly enjoy, quickly sear a salmon fillet. Break it up into flakes and add it to chopped cabbage, cucumber, scallion, radishes, and cherry tomatoes.
Crumble in some feta cheese then add seasoning and stir to mix. That's it, no wonder it is guilt-free.
Preparing a healthy high-fiber, low-carb meal in just 15 minutes sounds fanciful but it is possible with this Spicy Shrimp Vegetable Stir-Fry.
Chop up broccoli florets and set aside with a cup of green beans, sliced red bell pepper, grated ginger, and minced garlic.
Stir-fry the broccoli and green beans first until tender then add the red bell pepper, tamari sauce, and shrimp.
Finally, add the minced garlic, ginger, scallions, and red pepper flakes then cook until the shrimp has turned pink.
While you may be tempted by a Caesar Salad, try this Keto Chicken Salad instead.
The list of ingredients may be extensive but it's all the good stuff. From lettuce and avocado to cabbage and olives, tamari sauce to mustard, and you still get to enjoy some Parmesan cheese.
This is a far more flavorful salad too with crushed red pepper, basil, ground coriander, garlic, and toasted sesame seeds.
For a tasty salad that can help you lose weight, try this Arugula Avocado Shrimp Salad. Ready in less than ten minutes, you only need to cook up some shrimp and add it to some chopped vegetables.
The bulk of the salad comes from chopped cucumber, cherry tomatoes, red bell peppers, avocado, and arugula. A simple dressing of salt, pepper, and olive oil finishes it off nicely.
A bowl of Leftover Chicken Gyros is an ideal way of using up some leftover cooked chicken.
Mix it up with some lemon juice, a sprinkle of oregano, chili powder, and paprika with some pointed red pepper and you have a taste sensation.
Then the salad of avocado, cucumber, tomato, radishes, red onion, and basil leaves for some healthy veggies.
One intriguing way of preparing cauliflower is to roast it in a casserole dish. With sour cream, bacon, and Cheddar cheese, this is one way of ensuring that everyone will enjoy eating their vegetables.
In less than an hour you can have a delicious family-friendly meal with this Asparagus Casserole.
Blanch the asparagus spears by cooking them in boiling water then leaving them to cool in an ice bath and placing in a baking dish.
Cook garlic in butter until fragrant then add in flour and whisk in milk to create a roux then, eventually, a sauce with cream cheese, mozzarella, and salt.
Pour the cheese sauce over the asparagus and sprinkle on a mixture of panko breadcrumbs and melted butter then bake for around 12 to 15 minutes.
You may enjoy a Cheesy Green Bean Casserole as a Thanksgiving side but it remains a rewarding meal all year round.
Start by steaming the green beans until tender-crisp which should only take five minutes then blanching them in ice water.
Create a roux from melted butter, and flour then add milk while continuing to whisk.
Gradually add shredded fontina cheese, and Parmesan cheese, before stirring in salt, pepper, and ground mustard then the green beans.
Transfer the mixture to a greased baking dish, sprinkle with French-fried onions and bake until bubbling.
If you are struggling to come up with a potluck dish then opt for this Broccoli Salad With Bacon.
The combined textures of chewy bacon, soft broccoli, and cauliflower florets with crunchy toasted sunflower seeds will win over your guests.
There is also an intense flavor profile from whole-grain mustard, cider vinegar, and grated garlic.
For a deep green and deeply satisfying lunch, create this Broccoli Cauliflower Soup.
Briefly cook the broccoli and cauliflower in boiling water then remove a couple of cups of the florists before adding the spinach to wilt.
Drain the pot then blitz the mixture and add shallots with low-sodium chicken or vegetable broth.
Work in batches and return the puréed soup to the same pot then add milk and salt then heat up until steaming.
Another soup that you can quickly prepare is this Ground Beef Cabbage Soup.
Be prepared for the heat from crushed pepper flakes, cumin, and turmeric though dry mint does offset that. With four cups of cabbage, you will surely feel the benefit.
You can mix up this Vegan Curry Sunrise Scramble recipe by changing the curry paste, some like it hot whereas others prefer it mild.
Combine cubed tofu with curry powder, and salt then sauté chopped red onion until softened. Add the tofu mixture then break it up until it resembles scrambled eggs and the onion has caramelized.
Throw in lemon juice, salt, and baby spinach to cook until wilted then finally add grape tomatoes and cilantro.
With no oil involved, this gluten-free and vegan dish ticks more boxes than being simply high in fiber and low in carbohydrates.
Start by creating a Skinny Peanut Sauce by whisking together Protein Plus peanut flour, ginger, garlic powder, soy sauce, Liquid Monkfruit Sweetener, lime juice, and just enough water for your desired consistency.
In a mixing bowl, combine spiralized zucchini and carrot with chopped green onions, cubed tofu, and Skinny Peanut Sauce. Toss it all together and then top it with peanuts.
Final Thoughts
Adding fiber to your diet may not be too tricky as long as you pick a wide variety of vegetables. Sometimes, it can get a bit tedious to use the same ones in the same ones so mix it up.
Try some vegetables that you would not usually go for like broccoli, arugula, and cauliflower to go along with more familiar ones.
Typically, the star of the show is the flavorful liquid component which could be a cheese sauce, a light salad dressing, or even just some lemon juice.
Frequently Asked Questions
Which Health Benefits Can I Expect From Increasing My Consumption Of Fiber?
Fiber is not strictly a nutrient but it is good for you and comes from fruits and vegetables.
By consuming fiber you can enjoy an anti-inflammatory effect and prevent various types of cancer and cardiovascular disease.
Fiber will improve the condition of your gut microbiome and bind several harmful substances in your GI tract to stop them from entering your body.
The consumption of fiber also helps an individual maintain a healthy weight.
How Much Fiber Should The Average Adult Consume On A Daily Basis?
While it may seem like a lot, the average adult should consume at least 25g every day. That's the amount for women yet for men it is even more at 38g a day.
However, once you embark on a high-fiber diet with plenty of vegetables and whole grains, that should not prove too difficult.
Do ensure that you drink plenty of water when you do begin to consume more fiber. You could actually find that with less water you end up getting constipated anyway.
The water will actually bind to the fiber to keep your digestion going. If you find that your digestion is not performing as it should, try lowering or increasing the amount of water you are drinking on a daily basis.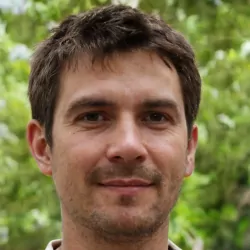 Latest posts by Justin Roberts
(see all)