Asian noodles are one of those go to recipes that simply can't be beat when you want something quick, delicious and easy.
Whether you're a college student that's looking for something to whip up in between study sessions, or you're a mom who wants a quick dinner fix – Asian noodles are an absolute must for everyone. 
The only problem is that there appears to be so many recipes out there, and most of them tend to overcomplicate things. If you've been searching for a super tasty Asian noodle recipe (see also: 13 Fast And Simple Asian Noodle Recipes)that you can whip up in a flash, we've got the perfect one for you. 
To find out more, simply keep reading below as we take a closer look. 
The Different Types Of Asian Noodles 
Before we jump straight into our ingredients list, we thought it might be beneficial to take a look at the different varieties of Asian noodles.
There are so many different types on the market, it can be difficult to know which ones to choose. Below, we'll explain the differences between each of these. 
Chow Mein
Probably one of the most well known varieties of Asian noodles, we're accustomed to eating chow mein when we get Chinese takeout. It's made out of egg and wheat flour, which helps to achieve that incredibly juicy texture. 
Ramen Noodles
Another super popular variety of Asian noodles, ramen is again made from egg and wheat, but is much thinner than chow mein. It's typically served with lots of fresh vegetables and dark soy sauce. 
Rice Noodles
Rice noodles are incredibly rich and starchy, having been made out of (you guessed it) rice. They're much firmer and stringier than egg based noodles, and are great for absorbing all of the different flavors added to them. 
Udon Noodles
Udon noodles are known for their incredibly thick and dense texture. They are very chewy, and are great for serving as a main meal as they're super filling. We'd recommend buying these fresh rather than dried if you can, as this is how they taste the best. 
Glass Noodles
These noodles are most recognizable from appearing in Asian soups. They're incredibly thin and delicate, and are made primarily from rice flour. These are great for adding texture to watery dishes. 
What Are Garlic Asian Noodles? 
Now that we've taken a look at some of the different types of noodles out there, we can move on to the dish at hand. So, what exactly will we be cooking today? 
Asian garlic noodles are known as a 'fusion' dish, meaning that they take two different types of cuisine, and mash them together. Specifically, Asian garlic noodles are a Western and Asian fusion. 
This recipe packs together lots of juicy noodles, along with classic Asian sauces. To find out more about how you can recreate this delicious dish, simply keep reading below to find out more. 
The Ingredients You'll Require
Now that we've covered what garlic Asian noodles consist of, we can move on to discuss our ingredients. Below, you'll find everything that you'll need to make this delicious dish.
As you can probably tell, the list isn't highly elaborate or very extensive, just some simple, tasty ingredients that you can easily put together.
8 Oz Noodles 
Of course, it goes without saying that the first ingredient that you'll require is your noodles. In order to make this dish, there are no hard and fast rules about the kind of noodles you choose.
We would however, recommend that you pick up an egg based noodle, such as chow mein, ramen, or udon. 
This isn't set in stone however, and you can go ahead and pick up a different variety, such as rice noodles if you so wish. If you don't have an Asian variety of noodles at home, you can even use spaghetti in its place. 
As we mentioned before, this recipe shouldn't be over complicated, but rather a way of utilizing the ingredients in your kitchen to create something quick and tasty. 
3 Tbsp Peanut Oil 
If you have some peanut oil in your pantry, this dish would be a great one to utilize it. The rich and oily flavors of the peanut really contribute to the overall flavor of the dish, and help to make the noodles even juicier. 
If you don't have peanut oil, sesame oil works just as well, and helps to give the dish those Asian flavors we all know and love. 
4 Garlic Cloves
Of course, we couldn't make our noodles without utilizing garlic now, could we? Although 4 cloves might seem excessive to some people, they're an absolute requisite in this dish. It helps to give them that aromatic flavor that we simply adore. 
3 – 4 Green Onions
Another great way to utilize items that you might have lying around in your refrigerator. This dish calls for three to four onions, which will help to give your noodle dish some added texture. 
Green onions are the best because they give your noodles an added sweetness. 
1 Tbsp Coconut Sugar 
The reason why we've opted for coconut sugar as our main choice, is because it gives a bit more flavor to the dish.
We love the sweet, delicate flavors presented by this type of sugar, and it works so well with the dish. 
If you don't have coconut sugar at home, not to worry, you can easily replace it with some brown sugar. Brown sugar will give your noodles an added richness and depth of flavor. 
2 Tbsp Oyster Sauce
You simply can't make an Asian noodle dish without oyster sauce. It's a classic one that helps to add lots of flavor to your dish. 
1 Tbsp Dark Soy Sauce
One tablespoon of dark soy sauce will be plenty for your noodle dish. If you do enjoy the taste of soy sauce however, you can go ahead and add in a touch more. Because of the delicate garlic based flavors of the noodles, you don't want to overpower it. 
If you have light soy sauce instead of dark, you can add in two tablespoons in place of one.
What Kind Of Pan Should I Use? 
Before we jump into our cooking method, it's probably a good idea to have a word about the kinds of utensils you'll be using. 
Primarily, this pertains to using a wok rather than a pan. Although you can cook your Asian noodles in a regular old pan, we'd always recommend using a wok instead for these kinds of recipes. 
Woks are incredibly versatile, and are great for boiling, pan frying, or steaming. When it comes to working with noodles or pasta like in this recipe, woks are an absolute must. 
This is because they heat up incredibly quickly, and are great for preparing your noodles without any extra time needed.
In addition, with slippery foods such as noodles, you can easily move the pan around whilst cooking, without risking having it slide out of your pan, which is an added bonus!
Method For Making The Perfect Asian Garlic Noodles
Now that we've talked about the key ingredients you'll require for this dish, along with the correct utensils, we can move on to the method.
You'll be amazed at how quick this dish is to prepare. We honestly think that it might become a weekly staple in your household. 
Step 1
The first thing you'll want to do is to cook your noodles of choice. The way in which you cook your noodles will be completely dependent on the variety you've chosen to use.
Most noodles will have directions on the back of the pack, that will tell you how long they need to be boiled or steamed for. 
Step 2
Whilst your noodles are cooking on the stove, you can go ahead and grab your wok. Place a little dash of oil in the wok (you won't need much at all because of the non stick), then gently saute your onions in the mixture. 
Make sure that the wok is on a medium heat, so that you don't burn your onions. After you see them beginning to sweat a little, you can go ahead and place your minced garlic in the pan, stirring occasionally throughout. 
Step 3 
After you can see that your onions are nicely sauteed, you can go ahead and add your noodles to the pan. Make sure that you combine them thoroughly, so that the flavors of the garlic run through the noodles adequately.
Step 4
In a separate bowl, mix together the peanut oil, soy sauce, oyster sauce, and coconut sugar with a fork until they're completely combined. After you've done this, you can go ahead and pour it over the noodles in the wok. 
Again, make sure that you mix it in thoroughly so that the flavors combine with the noodles, seeping through them all. 
Step 5 
Next, you can go ahead and serve your noodles. If you want to add a little bit of spiciness to the dish, you can sprinkle some chili flakes on top to make the dish hotter. 
Why This Recipe Is Simply The Best
There are a whole bunch of reasons why we love this garlic Asian noodle dish, that aren't limited to their quick prep time. Take a look below to see some of the highlights. 
The Flavors
One of the things that we absolutely adore about this dish are the flavors that it boasts.
With the sauce mixture employing soy sauce, oyster sauce, coconut sugar, and peanut oil, we honestly couldn't think of anything richer or more luxurious. 
Customizable
Another great thing about this dish is that it's completely customizable. You can use any type of noodles that you like, even regular old pasta, and it will still taste just as delicious.
As well as this, you can go ahead and add some more vegetables into the dish if you like. The choice is entirely up to you. 
Cook Time
This dish should only take 20 minutes at the most to prepare and cook. It's an absolute dream for when you don't have the time to slave away in the kitchen. 
Frequently Asked Questions
Now that we've mentioned some of our favorite things about this recipe, we can move on to discuss some of the frequently asked questions you had regarding the dish. These cover everything from storage, to ingredients. 
Keep reading below to find out more. 
How Do I Store My Noodles? 
This is probably the most commonly asked question regarding this dish. How do you store your noodles after making them? Well, it couldn't be easier, in fact. 
All you need to do is grab yourself an airtight container, place your noodles inside after they've cooled, then store them for up to five days in the refrigerator.
That's right, these noodles stay fresh for up to five days. This makes them great for lunches as well as dinners. 
You can simply portion out the noodles, and take some to work with you in a lunchbox!
Can I Add Meat To This Dish? 
If you want a little added protein, why not try adding some meat to your dish?
This one would go well with just about anything, including pork, chicken and beef. We honestly think that prawns would pair super well with these noodles, however. 
Can I Customize The Ingredients? 
As we mentioned above, this dish is completely customizable. This means everything from the type of noodles that you use, to the vegetables that you include.
To get some more nutrients into your diet, why not try adding in some mushrooms, peppers and onions too? 
As well as this, you can also customize your sauce mixture. Don't have any coconut sugar at home? Doesn't matter, just replace it with brown sugar or honey instead.
In addition, you can swap your peanut oil for a whole host of different varieties. Try some chili oil if you like your dishes spicy(see also: Delicious Warming Spicy Chili Oil Noodles). 
Final Thoughts
To sum up, if you want a super delicious and easy to make dish this weeknight, why not give this recipe a try? It's delicious, quick, easy, not to mention, healthy. The leftovers make perfect lunchbox meals the next day too.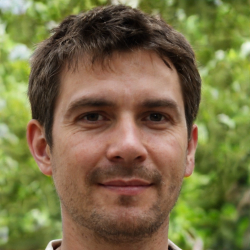 Latest posts by Justin Roberts
(see all)