Dumplings, Gyozas… Empanadas are all different cuisines' versions of very similar food items. Gyoza is the Japanese version of this dish, however, Empanada is the Spanish version. 
All are different in their way, but at the basics, they're very similar and very, very delicious. Empanadas are baked or sometimes fried turnovers made of a pastry and a filling. 
The name of this dish comes from the Spanish empanar which means 'breaded'. 
If you are on a paleo diet or if you are gluten-free then this means that generally, empanadas would be off the menu, but we are here to tell you, that is not necessarily the case, and you could enjoy lamb blueberry mint empanadas, without having to worry about flour!  
Making A Gluten-Free Empanada Dough
The most important part of making an empanada without flour, regardless of what is in it, is the dough. We have chosen a recipe that makes delicious light, flaky, and tasty pastries despite it being flourless. It should only take half an hour to prep at most as well!
Easy baking!
The most important aspect is what you choose as 'flour'. Just because the recipe is free of any traditional flour does not mean that you cannot use flour blends that are suitable for those on a gluten-free or paleo diet. Remember if it is gluten-free it is almost always paleo! 
You could use a pre-made paleo flour blend, however, it is often better to make your own. This is how:
Ingredients
Almond flour, 1 ½ cups.
Coconut flour, ½ cup.
Tapioca flour, ½ cup.
Arrowroot powder, ½ cup. 
Step-By-Step
Step 1: First, combine all of the above flours into a big bowl, and mix them with a whisk. 
Step 2: Sift all ingredients together into another container. If you are not using it immediately, make sure to store it in an airtight container straight away. 
It is super simple, and you can use this paleo flour blend in any recipe which requires a grain-free or paleo flour blend. 
Making the Empanada
Ingredients: 
Xanthan Gum
Palm Shortening.
Ghee.
Wine (Paleo friendly).
Apple cider vinegar.
Step 1: Get a small bowl, and place your paleo-friendly wine, apple cider vinegar, and eggs in to combine. 
Step 2: In another bowl, put your flour blend, xanthan gum, and salt, then whisk to mix.  Add  the ghee and mix to combine. 
Step 3: Work quickly using your thumb and forefingers of each hand to flatten the ghee into disks, then add your shortening to the dry ingredients with the underside of a mixing spoon. Gently loosen any bits which have got stuck to the base of the bowl. 
Step 4: Make a little well in the center of your dry ingredients and add the wet mixture you made earlier. Now, mix until it has combined well and is moist.
With clean hands, squeeze your dough into a disk and wrap it tightly before refrigerating it for 30 minutes (no longer).
Step 5: After 30 minutes, unwrap your chilled dough and turn it out onto a surface you have lightly floured with some of your flour blends.
It can be best to divide it into two sections and work with one half per time. Press it into a flat disk with your hand and sprinkle with some more of your flour blend. 
Step 6: Roll your dough into a 1-inch thick rectangle, moving the dough often and sprinkling more of your flour blend over it to stop it from sticking. Fold the dough over on itself and collapse it into a ¼ thick rectangle. 
Step 7: Cut out 3" rounds from your dough and remove the dough surrounding it to re-roll later. Sprinkle these rounds and roll thinner into a 4" diameter round. Repeat.
Step 8: Sprinkle more flour blend onto each with a rough and then stack the rounds on top of each other, then cover them until you use them. However, they are best made on the day of use. 
Slow-Cooked Lamb With Blueberries
To make the filling, the slow-cooked lamb with blueberries you will need to do a few things prior. 
You can make your berry jelly for this. You can use redcurrants, although we would recommend blueberries since we are already using them.
You will also need to pre-make some bone broth, so, if you have had lamb recently, it is a good idea to save the bone, and use it to make a broth that you can store for future use. 
You will need to make these yourself, as commercial versions are filled with additives, sugar, and preservatives. 
For this dish you will need the following: 
Lamb's joint.
Olive oil.
Garlic gloves.
Fresh mint.
Lemon zest.
Blueberries, fresh & rinsed.
Flour blend.
Lamb bone broth – premade.
Paleo red wine (Red wine is the most paleo-friendly wine, due to its fermentation).
Berry jelly – premade.
Step 1: Preheat the oven and prepare your marinade, placing all ingredients except the blueberries in a large dish. Slit the lamb joint and season, then roll it in your marinade and stuff the mix into the slits. 
Step 2: Place the lamb into a roasting tin and roast for the preferred time for the size of the joint. Once Add the blueberries, are crushed to the lamb joint towards the end of the cook. 
Step 3: Remove excess fat once cooked, and then place the tin over medium heat, add your flour blend and stir, add some of your bone broth, and stir. Add any remaining blueberries, and then simmer. 
Step 4: Carve the lamb to fit in the empanadas, and then strain your blueberry gravy to remove the blueberries and add. 
Step 5: Bake the empanadas at 375 degrees for 15 minutes. Remove, then garnish with fresh mint.
Overall
There you have it, the perfectly paleo flourless lamb blueberry mint empanadas! While some things have to be substituted and pre-made, this dish is sure to show off your cooking skills!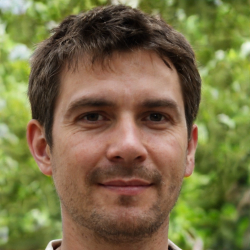 Latest posts by Justin Roberts
(see all)