Are you looking to add more fiber to your keto diet? Are you bored with the same meals that you have been eating every day?
Most people following a ketogenic diet struggle to get enough fiber in their meals. Low-fiber foods, such as meat, dairy, and nuts, are staples of the ketogenic diet. 
This means that if you are following a restrictive carbohydrate intake, it's difficult to get enough fiber into your diet – especially when you consider other high-fiber food groups like some fruits and whole grains are not allowed on a low-carb plan.
But, this doesn't mean that you can't eat high-fiber foods while following the keto diet!
Here is a list of 15 delicious recipes featuring healthy high-fiber ingredients that are perfect for anyone looking to up their dietary fiber intake. 
This banana bread recipe is the perfect way to enjoy a delicious breakfast without compromising on your keto diet. With only a few simple ingredients, this recipe is great for those of you looking for an easy meal!
Keto Flour Tortillas are the perfect way to enjoy Mexican dishes without all the carbs. 
These flour tortillas are incredibly versatile and can be used to make wraps, quesadillas, burritos, and more.
These tortillas have an amazing texture and flavor that will make any dish taste delicious. They are made with coconut and almond flour, which gives them a light and fluffy texture that is sure to please even the pickiest eaters. 
This is the perfect way to get your daily dose of fiber while still following a low-carb diet. This delicious recipe is full of seeds, nuts, and fiber. 
It's ideal for toasting because the texture is light and fluffy, making it a great alternative to traditional white bread.
Plus, it's high in fiber, which helps keep you feeling full longer and aids in digestion. With its delicious taste and health benefits, this unique bread is sure to become a staple in your kitchen!
This delicious low-carb chocolate brownie loaf bread is the perfect treat for those following a keto diet. It's made with almond flour, and cocoa powder, and sweetened with a sugar-free alternative. 
The result is a moist and flavorful bread that's sure to satisfy any sweet tooth. Topped with chocolate chips, this sugar-free brownie bread is also gluten-free.
Savory Jalapeño Cornbread is a delicious and keto-friendly twist on the classic cornbread recipe.
It's made with almond flour, which gives it a light and fluffier texture, and is packed with flavor from tangy Cheddar Cheese, sweet scallions, and spicy jalapeños. 
The combination of these ingredients creates a unique flavor that will tantalize your taste buds.
This savory cornbread is perfect for any occasion. Whether you're serving it as a side dish to accompany dinner or as an appetizer at your next gathering, this cornbread will be sure to please everyone. 
These keto-Italian breadsticks are a delicious and low-carb alternative to traditional breadsticks. 
The dough is easy to work with and can be shaped into any shape you desire. So it's ideal for baking on a regular basis, and you don't have to worry about it being a difficult recipe to have as your staple keto snack or meal.
The finished product is crispy on the outside and soft on the inside. How much more perfect can it get?
Keto brownies are the perfect way to satisfy your sweet tooth without breaking your diet. These delicious treats are super gooey, and taste just like regular brownies! 
The result is a rich and decadent treat that's sure to please everyone in the family. Enjoy them as an after-dinner dessert or as a snack throughout the day, either way, they'll be sure to hit the spot!
This keto-friendly style pizza crust is made with cauliflower rice, egg, shredded cheese, and your all-time favorite seasonings. 
Simply mix together the ingredients and bake in your oven until it comes out golden brown. The result is a delicious, kid-approved pizza crust that can be topped with the best low-carb diet favorites, like cheese, and bell peppers.
This low-carb shepherd's pie is the best way to enjoy a comforting meal without all the carbs. 
The combination of savory ground beef, sweet carrots, and creamy cauliflower mash creates an amazing flavor profile that you won't be able to resist. 
Plus, it's easy to make and can be served as a main dish or side dish, depending on your preference. So if you're looking for a tasty low-carb alternative to traditional shepherd's pie, this keto version is sure to hit the spot!
This keto-friendly version of eggplant couscous uses cauliflower couscous instead of traditional grains, making it low in carbs and high in flavor and fiber. 
This eggplant couscous can be served as a side dish or a main alongside your chosen protein. It's filling enough to stand alone as a meal but also pairs well with grilled chicken or fish. 
For an even heartier meal, add some roasted vegetables or chickpeas for added texture and nutrition. No matter how you serve it, this keto-friendly eggplant couscous will be sure to please everyone at the table!
This keto broccoli cauliflower bake is a delicious and healthy alternative to traditional casseroles.
It's perfect for those on a low-carb diet or keto diet, as it contains plenty of veggies hidden amongst a super simple béchamel sauce. This creamy dish is sure to satisfy even the pickiest of eaters!
The combination of broccoli and cauliflower in this bake creates an amazing flavor that will have you coming back for more.
The béchamel sauce adds a rich creaminess to the dish, while the vegetables provide texture and crunch. The end result is a hearty meal that is both nutritious and flavorful.
These vegan Zucchini-Chickpea Veggie Burgers with Tahini-Ranch Sauce are a delicious and healthy way to enjoy a burger without guilt. 
The savory patties are made with chickpeas and zucchini, then a creamy tahini ranch sauce, peppery arugula, and tomatoes are added. 
This recipe is sure to become a favorite in your household, it's easy to make and packed full of flavor! Plus, you can feel good about eating something that's both nutritious and delicious.
Avocado on whole-grain toast is a delicious and nutritious snack. Half an avocado contains about 5 whole grams of fiber, making it a great source of dietary fiber. 
Avocado on whole-grain toast is an easy and tasty way to get your daily dose of healthy fats and fiber.
The combination of the two provides you with essential vitamins and minerals that can help keep you feeling full for longer periods of time. 
Low-carb granola is the perfect snack for those looking to satisfy their sweet tooth without going carb-crazy.
This crunchy granola is made from crisp almonds, seeds, and coconut shreds, giving it a delicious flavor that will make you forget all about sugary cereals. 
Each serving contains only 5g of protein and 2g of carbohydrates, making it an ideal choice for those watching their carb intake.
It's also great for adding to yogurt or smoothies for an extra boost of flavor and texture. So if you're looking for a healthier alternative to your favorite breakfast cereal, give Low-carb granola a try!
Zucchini-crusted pizza is the perfect way to enjoy a delicious, cheesy pizza without all the carbs. With just 14g of protein and 10g of carbohydrates per serving, this low-carb option is sure to satisfy your cravings. 
The zucchini crust adds a light, fresh flavor that pairs perfectly with your favorite toppings. Plus, it's much lower in calories than traditional dough, so you can indulge without feeling guilty.
Making zucchini-crusted pizza is easy and fun! All you need to do is shred some zucchini and press it into a thin layer on a baking sheet. 
Then top it with your favorite sauce, cheese, and toppings before baking until golden brown. You'll be amazed at how delicious this healthier version of pizza tastes!
Final Thoughts
These 15 high-fiber keto recipes are the perfect way to enjoy delicious and nutritious meals without sacrificing flavor. 
From zucchini-crusted pizza to making your own keto bread, these recipes are sure to satisfy your cravings while keeping you on track with your low-carb diet. So go ahead and give them a try, you won't regret it!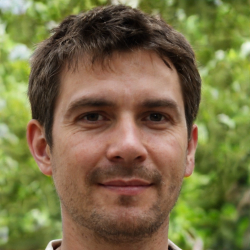 Latest posts by Justin Roberts
(see all)