Cinnamon rolls are a delicious autumnal treat that will make anyone's mount water. Gluten-free cakes and bread often taste dry and sandy, but our recipe avoids that issue with a good helping of honey.
These swirls won't feel dense and heavy, instead, you'll be chowing down on a moreish and sweet delight.
This recipe will take 30 minutes to prepare, and 35 minutes to cook for a total of 1 hour and 5 minutes.
Ingredients
We are going to separate the ingredients into "Dough", "Crumble" and "Toppings". This way you can use your own baking knowledge to swap flavors or textures based on what you prefer.
For the best results, use our suggestions.
Dough
2 Eggs
2 Cups of Gluten-Free Flour
1 Cup of Vanilla Yogurt
¼ Cup of Gluten-Free Pudding Mix (Vanilla Flavor)
¼ Cup of Shortening
3 Tablespoons of Honey
2 ¼ Teaspoons of Rapid Rise Yeast
2 Teaspoons of Baking Powder
1 Teaspoon of Cider Vinegar
½ Teaspoon of Baking Soda
Crumble
1 Cup of Light Brown Sugar
¼ Cup of Butter
1 Tablespoon of Ground Cinnamon
Toppings
1 Cup of Pecans
⅓ Cup of Light Brown Sugar
½ Cup of Maple Syrup
4 Tablespoons of Melted Butter
Method
Our method will show you how to bake these rolls in an oven or a crock pot. They both start the same but go in different directions when it comes to baking methods.
Pre-Bake
Step 1
Put the yeast to one side. Using a large bowl, mix the other dry ingredients from the Dough Ingredient's list. Break up the shortening, so it's in smaller pieces.
Mix it all together either by hand or by using a dough paddle of an electric mixer.
Step 2
In a different bowl, mix all of the liquid ingredients in the Dough Ingredient's list. Once mixed slowly pour the liquid mixture into the dry mixture. Mix with the paddle between each small pour.
Keep doing this until all of the liquid has been added to the dough.
Step 3
Sprinkle in the yeast and continue mixing. The dough will be very wet, so don't worry about adding too much liquid.
Step 4 – Oven Method Only
Turn on the oven to 200 degrees Fahrenheit. Once it reaches this temperature, turn the oven off again. Keep this in mind as you complete the other steps.
Step 5 – Oven Method Only
Use a round pan 9 inches wide or 8×8. Lightly oil the pan, and then line the interior with baking paper.
Step 6
Mix your topping ingredients in a bowl. Once combined, lay the mixture on your prepared pan or your crockpot. Make sure the toppings are evenly spread and not overlapping.
Step 7
Dust your work surface with flour, and knead your dough until combined. When ready, shape the dough into a rectangle around ¼ inch thick.
Step 8
From the Crumble Ingredients list, melt the butter and mix it with the other ingredients. Once mixed, lay the mixture on the prepared dough in an even spread.
Step 9
Cut the dough in half, so that your rectangle turns into two squares.
Step 10
Pick one corner and slowly roll the dough towards the opposite end. The crumble mixture should be spiraling in on itself. Do the same with the other square. You should end up with two logs.
Step 11
Cut both logs into even slices, widthwise. You should aim to create between 8 and 12 rolls.
Oven Instructions
Step 12
Lay these rolls on your pre-prepared pans, ensuring the spirals are touching the toppings. Lay an extra sheet of baking paper over the buns, and then allow them to rest in your warmed oven.
Leave for 25 minutes, and watch them rise. If your oven is still warming up, wait for it to reach 200 degrees Fahrenheit before putting the buns in.
Step 13
When the time is up, remove the swirls from the oven and turn the power on again. Turn up the heat to 350 degrees Fahrenheit. Bake for 30 to 35 minutes.
Once cooked, leave to rest for at least 5 minutes.
When you are ready, pull the baking paper to easily remove the cinnamon sticky rolls from the pan.
Crockpot Instructions
Step 12
Lay these rolls on your crockpot, ensuring the spirals are touching the toppings. Cover them using the crockpot lid, and cook them on a low setting for 30 minutes. This allows the rolls to rise.
Step 13
Once risen, change the settings to high. Bake for 2 hours. Each crockpot acts differently, so after 2 hours, prick the cake with a toothpick. If the pick doesn't come out clean, allow for another 30 minutes.
Older crock pots might require 6 hours of baking.
Step 14
Once baked, tip your crock pot upside down onto a plate. The rolls should fall out of the machine with ease.
Summary
The oven method is often the simplest. As long as you have baking paper or parchment paper to lift the rolls out of the pan, you will have no problem removing the rolls once cooked.
However, crock pots are fantastic if you haven't got much room in your kitchen or need your oven for other meals.
Frequently Asked Questions
How Do You Keep Cinnamon Rolls Moist?
Once cooked and cooled, you can keep the rolls moist by locking them into an air-tight container. This will stop the rolls from drying out. Once locked in, you can keep them in a refrigerator to stay cool and prevent sweating.
What's The Difference Between Sticky Buns And Cinnamon Rolls?
Cinnamon Rolls should have a stronger taste of cinnamon, while sticky buns should have a stronger taste of pecan. Although you can have nuts on cinnamon rolls, you cannot have a sticky bun without them.
It's the nutty flavor that makes the difference.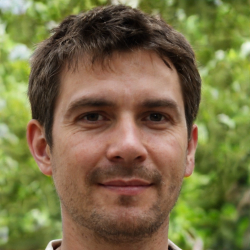 Latest posts by Justin Roberts
(see all)