Keto diets are beneficial if you are attempting to lead a healthy lifestyle and have a balanced diet. Additionally, keto diets can also promote weight loss.
You might assume that your diet will be severely restricted when attempting to lead a keto lifestyle.
But the truth is that you can continue to consume a range of delicious foods when obeying a strict keto diet, such as cranberries.
These berries are bursting with flavor and are a superb source of antioxidants. These are the best keto cranberry recipes that you can make.
14 Best Keto Cranberry Recipes To Try Today
Cranberry sauce is a great addition to an assortment of dishes. Perfect for Thanksgiving, this keto cranberry sauce is super simple to make. It will be ready in just 10 minutes and can be made with only 4 ingredients. 
An additional benefit of this recipe is that it is free from sugar, which differentiates it from other cranberry sauce recipes. Despite this, the cranberry sauce has a complex flavor. This is due to the addition of vanilla extract and orange zest. 
If you fancy a sweet treat, why not make these irresistible keto cranberry crumb bars? These crumb bars are also low in carbs. 
These bars have a brilliantly unique texture. The shortbread crust and crumb topping give them a crunchy texture, while the luxurious cranberry filling has a softer consistency.
Thanks to the use of almond flour and walnuts, these bars also have a nutty taste that pairs well with the tangy taste of cranberries.
These bars also have a subtle chocolatey undertone, which is thanks to the inclusion of sugar-free chocolate chips.
Salad is an outstanding option if you are looking for a healthy lunchtime dish. Unfortunately, many keto salad recipes can be rather bland. Luckily, this keto cranberry salad is bursting with unique tastes and textures. 
It contains lots of healthy ingredients, such as celery, fresh cranberries, shallots, and pecans. This salad has a slightly sweet taste thanks to the use of cranberries and vanilla extract.
This cranberry salad is not only keto, but it is also dairy-free, gluten-free, and does not contain any refined sugar. As a result, it is suitable for a wide range of dietary requirements.
These keto cranberry chicken thighs will make a delicious dinner meal. Thanks to the addition of cranberries, this dish is perfect for Thanksgiving or the festive period. 
Cranberries have been cleverly used to give the chicken an indulgent tangy taste. These fresh cranberries are also a great way of ensuring that the chicken thighs have a moist and juicy texture.
The chicken has been perfectly flavored with thyme, garlic powder, rosemary, salt, and pepper to give it a potent taste. Meanwhile, bacon pairs nicely with the chicken thighs, giving them a sensational smoky flavor.
Just because you are following a keto diet doesn't mean that you cannot eat decadent desserts. For instance, this incredible cranberry cobbler is keto-friendly. It makes a delicious dessert or a brilliant brunch. The cobbler has a soft and fluffy texture.
When seasoned with cinnamon, this cobbler has an earthy and spiced flavor. The cranberries have also been flavored with vanilla extract, which excellently enhances their taste. 
To make the most of this dish, serve it with a scoop of vanilla ice cream or a healthy dollop of whipped cream.
If you crave a fresh and healthy breakfast dish, this keto cranberry smoothie is sure to put you in a good mood in the morning.
Carbs make amazing additions to smoothies, as they are low in carbs but high in flavor. Not to mention, they will offer significant nutritional value. 
This recipe is super straightforward, as you can make it in just one step. Furthermore, this cranberry smoothie will require just 3 ingredients with an optional additional ingredient.
Namely, you will only need frozen cranberries, coconut milk, and sweeter to produce this luxurious smoothie. 
Ready in only 2 minutes, this keto cranberry smoothie is a sensational recipe to make if you want something quick and easy. 
By following this sensational recipe, you can make a tasty retro dessert that many people adore. The jello salad dessert has a bold crimson color and a unique shape. The flavor combination is incredible, as pecan accompanies the cranberries amazingly well. 
One of the reasons why this recipe is so magnificent is that you can use whatever jello mold you want, allowing you to create a show-stopping dessert that is worth sharing.
Containing just 90 calories, this jello dessert will make an outstanding option for people who follow a keto diet.
These impressive keto cranberry cheesecake bars are made up of four layers. The base is formed of a crunchy and nutty shortbread crust.
This is then topped with a smooth and creamy cheesecake layer. Next, the bars include a tangy filling made with cranberry sauce. Lastly, these bars have been finished with a healthy dusting of pecan crumble.
These dessert bars feel super indulgent. Despite this, they can be prepared in just 30 minutes. Moreover, they are low in carbs, making them the ideal choice for keto diets. 
These keto cranberry cheesecake bars are bound to impress anyone who sees them.
Cranberries pair beautifully with oranges, as demonstrated by this decadent bread recipe.  This fruity loaf bread is super moist and fluffy, making it a perfect dessert.
Sour cream is an essential ingredient for ensuring that this cake is super moist and fluffy. 
Topped with a simple whipped cream mixture, a slice of this sweet bread looks almost too good to eat. This recipe is extraordinary for cranberry lovers, as it is bursting with these fruits. 
The orange extract has been added to heighten the tangy taste of the cranberries. The result is a dessert with a fabulous fresh fruity flavor.
This Thanksgiving recipe will allow you to make a keto cranberry fluff salad. This bright pink dessert looks almost too good to eat. The cranberries have been mixed with whipped cream creating a dessert with an indulgent smooth texture. 
An additional advantage of following this recipe is that it requires just 3 ingredients, namely cranberries, whipped cream, and a replacement for icing sugar. As a result, this is an affordable recipe that is straightforward to make.
This fluff salad is an ideal way to finish Thanksgiving. Guests will adore this elegant dessert. 
Fantastically fluffy, these low-carb cranberry muffins are absolutely delightful. They are also amazingly light and airy. 
These muffins are marvelously versatile. Though the recipe suggests using cranberries and almonds, you can also personalize them by adding whatever flavorings you desire.
As a result, you can try adding different fruits and nuts to these muffins.
The pecans are also optional, allowing you to customize the dessert. The addition of pecans is phenomenal, as it boosts the flavor and gives the muffins a crunchy element that contrasts with the softness of the muffin mixture.
Scones are perfect for the spring and summer seasons. You can sit back and relax with one of these fruity scones and a warm cup of coffee. The addition of orange and cranberry gives the soft and fluffy scones a fruity twist, as well as enhancing the texture.
These scones will make a sensational dessert when served with an indulgent helping of cream. They will pair perfectly with lots of different toppings, including jelly.
Do you adore chocolate? If so, this will be the optimal recipe for you. White chocolate and cranberries are regularly paired together, as they form a phenomenally popular flavor combination. 
These cookies are not just low in carbs, but they are also free from sugar. Despite this, they still have a sensationally sweet flavor. 
This recipe will make cookies with a slightly tender texture. Nonetheless, they have a pleasant crunch, especially thanks to the addition of dried cranberries and white chocolate chips. 
Last but not least, you can make a breathtaking keto cranberry and orange cheesecake thanks to this mesmerizing recipe. This stunning cheesecake is certainly Instagram-worthy. 
There are three main components of the dish, all of which work wonderfully together. The first layer is a delicate crust that has been gorgeously flavored with cardamom and orange.
This is then topped with a smooth and tangy cheesecake filling, which forms the main section of the dessert.
The cheesecake has then been topped with a vibrant cranberry gel. This zesty gel has a powerful cranberry flavor that fruit lovers will appreciate.
Final Thoughts
Cranberry is a nutritious and versatile fruit that can be used to make a range of dishes. Cranberries give your dishes a sweet and tangy taste. As a result, it is worth making these delectable dishes if you are following a keto diet.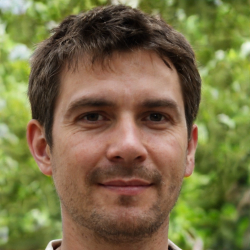 Latest posts by Justin Roberts
(see all)