Of course, chicken wings can be keto, just as long as you are careful with the ingredients. Without carbohydrates, you should use baking powder to create a coating and then go for your favorite flavors.
That could be garlic and Parmesan, honey and sriracha, lemon and pepper, or simply a spicy hot sauce. Brush them liberally with your sauce and then leave them to bake until crispy then dig in.
In this guide, we will detail 15 of the best keto chicken wing recipes to try today.
Keto Chicken Wings
Crispy Keto Chicken Wings
Garlic Parmesan Keto Chicken Wings
Keto Baked Buffalo Chicken Wings
Keto Air Fryer Chicken Wings
Oven-Baked Crispy Keto Chicken Wings
Finger Lickin' Keto Chicken Wings
Korean Chicken Wings
Spicy Crispy Keto Chicken Wings
Keto Honey Sriracha Chicken Wings
Keto Buffalo Wings
Baked Chicken Wings
Sweet And Spicy Chipotle Chicken Wings
Air Fryer Buffalo Wings
Keto Lemon Pepper Wings
This simple Keto Chicken Wings recipe involves combining the chicken with oil and butter in a large bowl.
Add in dried parsley, low-carb sweetener, paprika, cumin, garlic powder, onion powder, smoked paprika, salt, and black pepper.
Leave the wings to marinade for at least 20 minutes then bake in a hot oven before finishing under the broiler.
To get that crispy coating, ensure that the chicken wings are covered in salt, pepper, baking powder, and vegetable oil before baking.
Prepare the sticky sauce by whisking together honey and buffalo sauce then bringing it to a simmer and adding the butter.
Coat the chicken wings in the sauce and put them on the wire rack to cook until the sauce has caramelized. 
For a decadent take on keto-friendly chicken wings, try them with a buttery garlic and Parmesan sauce.
Start by coating the wings in baking powder in a Ziploc bag and sprinkling on black pepper, cayenne pepper, and paprika.
Bake the wings for around half an hour until dry and crispy then ramp up the heat, melt the butter, whisk in parsley and garlic then pour that sauce over the wings and sprinkle on the Parmesan cheese.
Make sure that your oven is nice and hot while you sprinkle the chicken wings with salt, pepper, and baking powder.
Arrange the wings on a baking tray and bake until the internal temperature hits 165°F with crispy skin. Stir together melted butter and buffalo sauce then throw in the wings and toss them about.
Serve it all with celery sticks and blue cheese dressing.
If you use an air fryer with your chicken wings, you can be assured that they will be juicy on the inside and have that crispy exterior.
They will also be keto when you use simple ingredients like salt, black pepper, garlic powder, and chili powder.
Place the wings in a Ziploc bag and add olive oil with the seasonings then zip it up and shake it until everything is evenly coated.
Prepare the air fryer and then cook them for around 25 to 30 minutes though toss them every five minutes.
Make sure that you find some aluminum-free baking powder as baking soda will create a whole different take on this recipe.
Dry out the chicken wings in the refrigerator overnight then pat dry them for a crispy skin. Mix together baking powder, garlic powder, smoked paprika, salt, and pepper then toss the wings for an even coating.
Bake them for half an hour and then ramp up the temperature for a further 40 to 45 minutes.
To create a batch of Finger Lickin' Keto Chicken Wings, you need a flavorful sauce.
That comes from a can of tomato sauce, filtered water, apple cider vinegar, balsamic vinegar, coconut aminos, garlic powder, onion powder, and paprika.
Season the wings and brush them with the sauce then bake for 15 minutes. Brush them again and bake for a further 15 minutes and serve once they reach an internal temperature of 165°F.
Korean Chicken Wings, or Gochujang Chicken Wings, do use some specialist ingredients but also some typical ones you should have.
Preheat the air fryer to 400°F and sprinkle on some salt and pepper to the wings then leave them to cook and turn them over halfway through.
As they bake, create the sauce from gochujang, mayonnaise, agave nectar, minced ginger, minced garlic, sesame oil, and sweetener.
Pour half of the sauce over the wings to coat, return them to the air fryer for around five minutes and then serve with the rest of the sauce and sprinkle over green onions and sesame seeds.
You only need a few herbs to create this batch of Spicy Crispy Keto Chicken Wings.
Raid your pantry for garlic powder and dried rosemary, thyme, basil, and oregano then mix those tasty components all together with olive oil.
Rub the mix into the chicken skin and bake until golden brown and exceedingly crispy.
To create the base for this recipe, cover the chicken wings in a mix of baking powder, sea salt, black pepper, smoked paprika, onion powder, and garlic powder.
As the wings are baking, create the honey sriracha sauce from honest syrup, sriracha sauce, lime juice, and sesame oil. Whisk it up and then toss in the wings for a spicy, colorful coating to serve immediately. 
For 12 buffalo wings, treat them well by rubbing them in oil and then generously sprinkling over salt and pepper.
Bake them until crispy then sauté a garlic clove in salted butter before adding hot sauce, paprika, and cayenne pepper. Cover your wings in this decadent sauce and then serve.
This recipe uses nonstick cooking spray instead of oil so make sure that you dry the wings thoroughly before baking.
That could be done by spreading them out on a tray and leaving them in the refrigerator overnight. Sprinkle over salt, pepper, garlic powder, and baking powder for a coating and bake until crispy.
Make sure that you turn them over halfway through and then treat yourself to your favorite sauce.
Start with spicy and cover the chicken wings with a mix of sea salt, smoked paprika, cumin, black pepper, onion powder, garlic powder, baking powder, and chipotle pepper.
While they bake, prepare the sweet sauce of allulose powder, butter, brown sugar substitute, cinnamon powder, dry mustard powder, nutmeg, chipotle pepper, and salt.
Baste the wings and return them to the oven for another 12 to 15 minutes. The sauce will caramelize over the chicken wings so make sure you have a paper towel handy to wipe your fingers.
The air fryer is also an ideal cooking method for buffalo wings as it should crisp them up nicely. Season the wings first and, while they are in the air fryer, prepare the sauce.
That's essentially just melted butter, hot sauce, garlic powder, and pepper. Once the wings are cooked, cover them in the sauce and serve with celery sticks and maybe some ranch or blue cheese dressing.
If you like your chicken wings baked with a more subtle flavor then try these Keto Lemon Pepper Wings.
The preparation is really simple too; create a marinade from lemon juice, avocado oil, onion powder, garlic powder, salt, and pepper to pour into a Ziploc bag with the wings.
Seal it up and leave it in the refrigerator for around four hours then bake for around half an hour and garnish with fresh parsley. 
Final Thoughts
There is a lot of versatility with chicken wings as they readily take on so many different flavors from different cultures.
Many of the coatings involve spices yet you can create subtler flavors from a combination of garlic and Parmesan or lemon and pepper.
Whether you are using the oven or the air fryer, have a meat thermometer ready to ensure that the internal temperature hits 165°F.
After that, it is simply a case of adding on enough sauce to coat them evenly and serving them nice and crispy
Frequently Asked Questions
How Come Chicken Wings Are Considered To Be Keto-Friendly?
Without any sauce or seasoning, chicken wings are considered to be keto-friendly. On their own, each chicken wing should have no carbohydrates and around 6.4 grams of protein. 
Can You Enjoy Pickles With Chicken Wings And Still Be Keto-Friendly?
Thankfully, pickles are keto-friendly so long as they do not have any added sugar. That typically means sour or dill pickles and not the sweet or candied varieties.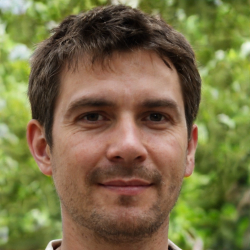 Latest posts by Justin Roberts
(see all)