If you need a spicy, loaded meal then look towards Tex Mex and consider a batch of enchiladas. You can even make them keto-friendly by opting for low-carb tortillas.
The fillings should be relatively straightforward with your choice of meat and plenty of veggies.
You can even make a decadent sauce from sour cream, heavy cream, or cream cheese before adding spices like cumin and chili powder.
In this guide, we will detail 15 truly amazing keto enchilada recipes to make at home.
Keto Sour Cream Chicken Enchiladas
Keto Enchiladas Base For Chicken, Beef, Or Pork
Keto Chicken Enchilada Casserole
Low-Carb Keto Chicken Enchiladas
Keto Enchiladas
Keto Chicken Enchilada Bowls
Easy Keto Enchiladas
Keto Beef Enchiladas
Chicken Enchiladas With White Sauce
Versatile Keto Enchiladas
Keto White Chicken Enchiladas
Low-Carb Enchiladas With Zucchinis
Slow Cooker Keto Chicken Enchilada Casserole
Beef And Cheese Enchiladas
Fifteen-Minute Chicken Enchilada Casserole
It may be surprising that a dish with so much flavor can be low in carbohydrates. You only need a few ingredients including shredded chicken, cream cheese, green onions, cheddar cheese, and cream cheese for the filling.
The sauce is also creamy as it is formed from a can of green chili enchilada sauce and sour cream.
Finally, assemble the enchiladas and roll them seam side down in low-carb tortilla wraps, cover them in the sauce and cheese then bake until golden brown.
Keto enchiladas can be so easy that you can create a versatile base that can be used with any type of meat.
That could be chicken, pork, or beef and you will need a flavorful sauce from cumin, garlic powder, oregano, chili powder, tomato sauce, cinnamon, vegetable broth, apple cider vinegar, salt, and pepper.
You can create the sauce in batches and then bring it out when you want to make some enchiladas.
Choose your cooked meat of choice and then mix it with some more tomato sauce, beans, and taco seasoning before assembling in low carb tortillas and baking.
Keto enchiladas can be served as a casserole to create a great dish from those core ingredients.
For the sauce, sauté onion with salt and then add black pepper, garlic, cumin and chili powder before pouring in water and tomato sauce.
For the casserole itself, combine the chili peppers, cilantro, cheese, shredded chicken, and the enchilada sauce.
Transfer the entire mixture into a prepared baking dish, sprinkle on some more cheese and then bake uncovered for around ten minutes.
You can use some ready made enchilada sauce for this recipe and make sure you have a set of coconut tortillas available.
Sauté the minced garlic then add some cooked, shredded chicken to the pan with cilantro, chicken broth, and enchilada sauce.
Preheat the oven and then bake the filled enchiladas with a few spoons or the sauce poured over the top. Sprinkle on shredded cheese and serve once the cheese has melted.
With only three grams of net carbohydrates in every serving, you should be returning to this recipe time and time again.
The enchilada sauce is simply passata blitzed with half an onion, garlic cloves, and taco seasoning. Sauté diced bell peppers and onions then add your diced chicken and more taco seasoning.
Once the chicken is cooked, assemble the enchiladas by spooning the sauce over the low-carb tortillas then adding the filling and some grated cheese to fold together and bake until the cheese melts.
If you do not want to bake your enchiladas on a baking tray then they can be served in bowls. Cook the chicken breast in a pan with butter and oil then sprinkle on taco seasoning.
Once the chicken is cooked, add your enchilada sauce, green chiles, and diced tomatoes to cook through before adding on cheese to melt.
In a bowl, combine garlic powder with lime juice and sour cream then add the chicken mixture and add enchilada sauce, sour cream sauce, before topping with avocado, cilantro, and pico de gallo.
Keto enchiladas should not be difficult to make and these ones should be done in 20 minutes.
Simply bake some cheddar cheese slices on a baking mat until browned around the edges and then add the taco meat to each cheese shell and roll it tightly like you would a tortilla. Top with some warmed enchilada sauce and enjoy.
You can also make keto enchiladas with beef and each one should only have six net carbohydrates. That largely comes from keto-friendly wraps, cauliflower rice, and lean ground beef.
The cauliflower rice will bulk up the enchiladas and take on the flavor which is an ideal hack. Top it off with your favorite ingredients like sour cream, jalapeños, avocado, and cilantro.
The white sauce in these chicken enchiladas is made from chicken broth, diced green chiles, Monterey Jack cheese, sour, and heavy cream.
That can seem like a lot but goes well with rotisserie chicken, cream cheese, and more diced green chiles. There's also spices like cumin and garlic powder.
When you want to bulk out an enchilada, turn to bell peppers to add some crunch. Red, yellow, and green ones combine with thin slices of red onion taco seasoning, cumin, and chili powder.
The only real difference is the low-carb tortillas and sugar-free red enchilada sauce.
Chicken is a versatile ingredient and a popular component in enchiladas. In this recipe, the chicken is shredded with a lot of the flavor coming from Monterey Jack cheese and garlic powder with richness from cream cheese.
The white sauce is made by creating a taco seasoned roux and then gradually adding chicken broth and cheese then stirring in chilies and sour cream.
Instead of tortilla wraps, a low-carb alternative is thinly sliced zucchini which works really well.
The rest of the recipe is relatively simple, chicken breasts are broiled and then shredded while garlic and red onion are sautéed with oregano and chili powder.
Mix the chicken with enchilada sauce and cook for a few minutes before rolling in zucchini slices, topping with shredded cheese, and baking.
Should you have the time to spare, use your slow cooker for this Keto Chicken Enchilada Casserole.
Simply throw in your cans of tomatoes, thinly sliced onion, lemon juice, garlic powder, cumin, onion powder, melted butter, chili powder, salt, and pepper.
Turn on the slow cooker and add the chicken pieces then cover them in the sauce and cook for either six hours on high or eight hours on low.
Shred the chicken, top the dish with grated cheese, and oven cook it until golden brown.
If you like cheesesteaks then you should love these Beef and Cheese Enchiladas. Ensure that the ground beef is already cooked and crumbled so that the taco seasoning is well-distributed.
The recipe also states that you will need burrito-sized egg wraps as your keto-friendly alternative to tortillas. What also makes this recipe stand out is its use of cotija or queso fresco cheese.
As long as you have a fresh enchilada spice blend, this casserole can be done really quickly for a family dinner.
There are a couple of chicken breasts and some pickled jalapeños yet plenty of the ingredients should be in your pantry.
That includes an onion, some garlic cloves, a red bell pepper, tomato paste, chicken broth, and that crucial spice blend.
Shred the chicken breasts and blitz the enchilada sauce then you add your cheese, sour cream, and jalapeños.
Final Thoughts
Enchiladas are a popular Tex-Mex dish but they can be versatile. That could mean the choice of filling; from chicken, pork, and beef to a pile of veggies.
The sauce can be white and heavy in dairy or created from tomatoes. However, for keto-friendly recipes, the corn tortillas are substituted with egg wraps, zucchini, and those made from low-carbohydrate flour.
Frequently Asked Questions
What Can You Substitute For Tortillas In Keto–Friendly Enchilada Recipes?
There are plenty of low-carb tortilla wraps available in grocery stores as they cater to the keto-friendly market. You could also use thin slices of zucchini to wrap your fillings and serve as enchiladas.
Should You Bake Enchiladas With A Cover Or Without One?
Once you roll up your tortillas, place them seam side down and widthwise in a baking dish. Spread them with tomato sauce, sprinkle on the cheese and bake them uncovered for around 15 to 20 minutes until the cheese has melted.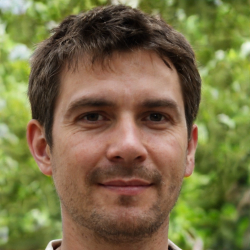 Latest posts by Justin Roberts
(see all)