Ricotta cheese is a versatile ingredient that works very well in both sweet and savory recipes! Adding ricotta cheese to your dishes adds body, creaminess, and texture to any food!
It will make your cakes fluffier, your sauces smoother and your fillings creamier! 
This article contains 15 of the best keto ricotta recipes for you to try out today! 
These fluffy ricotta pancakes are delicious. They are made with coconut flour and are flavored with lemon zest and vanilla.
Sometimes, coconut flour can be difficult to work with due to its absorbent nature. Once you have worked out the best ratios, you can make some delicious baked goods with this flour.
These pancakes are very quick and easy to make.
They will be ready in around 30 minutes, and they make a perfect weekend breakfast for those following a low-carb diet! 
These pancakes are both fluffy and creamy. The ricotta cheese adds creaminess to the dish and enhances the texture of the pancakes. 
Spinach and ricotta go very well together, and this spinach and ricotta bake is no exception!
They bring so much to both savory and sweet dishes, so they will not disappoint. 
This keto dish fills the kitchen with a very inviting smell, so your whole family is bound to love this dish! After 40 minutes, this bake is ready to come out of the oven. 
This dish is great served with a fresh salad. Cherry tomatoes, cucumber, lettuce, and avocado will bring this dish to life! 
Keto diets can be very difficult if you are used to a certain diet.
However, this gnocchi dish will impress. It is a low-carb, gluten-free, and delicious dish that the whole family will love! 
The gnocchi in this dish is light and fluffy.
A mixture of almond and coconut flour is used to make the gnocchi base for this dish. It is then paired with a marinara and some grated parmesan to create this delicious dish.
This dish may seem complicated to make, but it will only take around 40 minutes to make and it will go down a hit with the whole family! 
If you're a quiche or pie lover, this Italian sausage quiche is definitely for you.
It can be difficult to know how to make a keto-friendly quiche, so this recipe is a great find. 
This dish is both gluten-free and keto, and it is fairly easy to make. It makes a great weeknight meal or a perfect brunch dish! 
This dish combines all of your favorite proteins and vegetables to make a delicious savory pie.
The spiced sausages complement the smokey flavor of roasted red peppers and the cheese oozes out of every part of the pie! 
This recipe is perfect for those who are on a low-carb diet.
These Italian-style muffins are a great treat for those following a difficult diet. You can even opt for a chocolate version of these muffins if you are having a chocolate craving.
The vanilla ricotta muffins are very similar to the tastes and flavors of a cheesecake.
They do not take too long to make, and they only require about 30 minutes of baking time.
You can whip these easy and delicious muffins up in no time when you're looking for a tasty breakfast or snack! 
This is a super easy breakfast recipe.
The delicious keto maple and ricotta recipe is light and refreshing. If you're bored of having eggs for breakfast, this is the perfect alternative. 
This recipe recommends using fresh and firm ricotta cheese as the pre-packaged ricotta cheese can be watery at times.
This makes it less delicious as a toast topper. However, the pre-packaged ricotta will work if you don't have any alternatives.
This is a delicious dish and it brings a lot of variation in comparison to some of the other dishes on this list. These dumplings are fluffy and full of flavor.
They go very well with zucchini as their base! 
These dumplings are vegetarian, making them perfect for those who follow a certain diet.
This dish soaks up the flavors of the sauce, making sure that the dumplings are filled with flavor. 
This dish is fairly straightforward to make. You will have to use trial and error at times because how many eggs you will need will depend on how wet your ricotta is.
The wetter the ricotta, the fewer eggs you will need.
When you are following a keto diet, it can be quite difficult to continue to eat a vegetarian diet. However, this vegetarian lasagna recipe will have you wanting more! 
This recipe will be loved by all the family, and it takes its inspiration from cannelloni-style meals. 
While it takes a little while to prepare and cook, you will not be disappointed with the outcome of this dish!
This is a super quick and easy dish to make, so if you're short of time this is a great one to try out! 
This pizza is made on a tortilla or flatbread base.
You can replace any of the toppings with anything of your choice, but ensure that it is keto-friendly if you want to stick to the keto diet. 
This casserole is awesome.
It is juicy and full of flavor and filled with some healthy and nutritious greens. The mixture of cheeses is what makes this dish so delicious, and the ricotta flavor is the cheese that makes this dish.
This casserole stores very well in the fridge for up to four days, so you can make this before it is needed and store it in the fridge. 
You should give this dish some time to cool down before you cut into it. This is because the cheddar needs some time to solidify as this is what holds the dish together. 
These are a much healthier alternative to the McDonald's Egg McMuffin. They are not only healthier, but they also taste much better! 
This recipe includes ground turkey sausage and some veggies. They are cheesy and filled with protein. This recipe is delicious, and it definitely won't disappoint! 
This recipe will take around an hour to prepare and bake and most of that time is baking time.
It is a fairly straightforward recipe to make and it makes a delicious breakfast or lunch dish! 
This is a great recipe for those who are looking to add some protein to their diet. These keto ricotta stuffed chicken rolls are full of flavor, moist and delicious. 
The ricotta cheese that is in the stuffing of this chicken is rich and creamy and suitable for a keto diet. It is a great dish that you can enjoy for either lunch or dinner! 
You can prepare this dish in advance or save any leftovers, as they will be fine in the fridge for up to four days in an airtight container.
While it doesn't sound like ricotta brownies are something that you'd want to eat, you won't be able to stop thinking about them once you've tried them!
These brownies are moist, crunchy, and nutty. The frosting is buttery and delicious. 
These brownies are best after they've been refrigerated for a while. 
The ricotta cheese is the reason that these brownies are so rich and creamy, making them very similar to the brownies that you can't eat on a keto diet.
This recipe is delicious, and it definitely won't disappoint. It is creamy and custardy, and the flavors in this dish are perfect. 
If you're cooking for a large group of people, this dish is perfect.
It doesn't take too long to prepare and make, and it is a great way to use up leftovers as it lends itself to adding random ingredients.
This dish takes around 10 minutes to prepare, and 30 minutes to cook. 
This is a great dish to satisfy your sweet tooth, even when you are following a keto diet. It is easy and delicious to make, and it will only take around 5 minutes to make.
It is made using cocoa powder and ricotta cheese. 
This is a dish that the whole family will love. It is a perfect dessert and it feels like a treat when you're following a difficult diet! 
Final Thoughts 
This article has given you a list of the top 15 keto ricotta recipes out there! These dishes are all delicious and you should give them a try today! 
a: Are you looking for some keto ricotta recipes to try out today? Read on for the top 15 keto ricotta recipes out there for you and your family to try!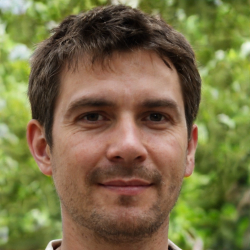 Latest posts by Justin Roberts
(see all)