When living on a Keto diet, it can seem like all of your favorite dishes are suddenly out of reach. We are here to help!
Keto is an excellent way to manage your carb intake while increasing your fat and protein. Making it great for fat loss and for building muscle. It is also a great way to experiment with some new foods you may never have considered before. 
In this article, we have 15 amazing Keto recipes all including Italian sausage (see also "Amazing Paleo Sloppy Joe Recipes"). That's right, pasta, burgers, casseroles are going back on the menu for you to enjoy. 
Let's get into it! 
If lasagna is a staple in your diet then no need to fear. This No Noodle Lasagna with Italian Sausage uses Keto-friendly swaps to ensure you can always devour your favorite meal. 
Using turkey Italian sausage you get the best meat for your body. You even swap lasagna sheets for parmesan cheese wraps.
Topped with grated mozzarella cheese and placed into the oven until melted and bubbling this dish is truly perfect. Make sure to use low-sugar tomato sauce to keep things healthy and delicious. 
This dinner of Air Fryer Sausage and Peppers is ideal when you want a nice low-carb meal that is incredibly quick and simple! This recipe will be a hit with sausage and pepper lovers everywhere.
Pair with your favorite low-carb sides to keep you on track and enjoy an easy yet delicious meal throughout the week. Perfect if you have a house of picky eaters or for meal prep. 
Swap out the vinaigrette dressing for your favorite low-sugar dressing and create something new every week!
This Breakfast Casserole with Italian sausage is sure to become a favorite for yourself and the entire family. 
With Italian sausage, mushrooms, and cheese this simple yet delicious dish is going to keep everyone full and happy. Well until lunch rolls around. 
This a cost-effective way to spice things up from the boring toast or cereal for breakfast. Using some favorite ingredients, you can create something truly tasty. Top with some sour cream for that final touch to an incredible dish. 
Being low-carb does not mean you cannot enjoy your favorite flavors. These sausages and Pepperoni Pizza-stuffed Peppers have all the flavors you love without the high carb content. 
When you have some peppers that are ready for the trash, make this recipe. Simple, delicious, and filling. Add your favorite toppings such as mushrooms, red onion, and if you really wanna go all out, anchovies. 
And with no need to pre-cook the peppers, this recipe can be made in under 30 minutes! 
If you are a pasta lover then going Keto may not be your biggest interest. But with this recipe, you can enjoy your favorite dishes while staying on track.  
Using Palmini pasta, spicy Italian sausage, mushrooms, and cheese you can create a dish that is easy, cost-effective, and most importantly delicious.
Using chicken broth gives this dish added flavor and protein, meaning you can lick your plate clean with no guilt! 
Serve with your favorite beverage and an extra sprinkling of grated parmesan for a dish that is made to be shared. 
As the winter months roll around and the temperature turns to be a brisk chill, we all crave something warm in our stomachs. This Italian Sausage Stew is perfect. 
Make a large batch of this hearty stew to enjoy throughout the week when cooking becomes the last thing on the to-do list. 
You can make this Italian Sausage Stew with just a few simple ingredients that are probably already in your pantry. No need to run to the store for special ingredients, anything will do! 
One dish that Italian Sausage makes delicious is soup. This recipe is unusual yet utterly delicious. You are going to want to make more than one portion. 
You can create this dish using Macaroni, however, if you want to be extremely low-carb, use cauliflower rice.
Simple, delicious, and perfect for lunches or light dinners! Pair with your favorite keto-friendly sandwiches for a satisfying lunch for the office or school. 
These simple keto sausage balls just require 5 ingredients, making them great for quick breakfasts or appetizers. There are only 0.8 net carbohydrates in each of these sausage balls, and they couldn't be simpler to make!
Using Italian sausage, cream cheese, shredded cheese, baking powder, and almond flour, you can create these Keto Sausage Balls that can be used for various dishes.
We love these sausage balls with low-carb pasta and a nice tomato sauce. Delicious and healthy! 
This fiery, delectable traditional Italian combination is frequently served over spaghetti. This recipe embraces the spice-kissed tastes of delicate, crisp broccoli and flavorful, chewy sausage and omits the carb-heavy noodles.
In less than 30 minutes you can enjoy this gorgeous meal. And you can make your own changes to ensure it is perfect for you. 
Add more red pepper or add some nuts for an extra crunch. The choice is yours. This recipe is great for serving a large group of guests or for enjoying by yourself.  
Skillet dishes are great for serving up quick and delicious meals with minimal effort. And this recipe is no different! 
Using simple ingredients, this recipe really brings all of the flavors to life. With just 5 ingredients and 20 minutes of your time, you can serve up a wholesome dish that is healthy and full of flavor. 
Make sure to make an extra portion to enjoy for lunch the next day! Keeping this tasty and healthy. 
Italian sausage and onions are cooked till fragrant in this 30-minute, one-pot recipe for Creamy Keto Italian Sausage Soup. For a deliciously creamy texture, add some cream cheese, tomatoes, and heavy whipping cream to this soup. 
You can finish it off by adding some fresh parsley and parmesan cheese for a warm, comforting soup that the whole family will enjoy.
Low in carbs, gluten-free, coconut-free, and oozing with flavor is Keto Creamy Italian Soup. It's the ideal dinner to eat after a chilly, long day.
The Olive Garden soup's replica, Keto Zuppa Toscana Soup, is ideal for a chilly night. Contains spinach, bacon, cauliflower, and sausage. This low-carb, hearty Keto Zuppa Toscana ripoff makes the ideal evening soup.
Enjoy this Keto Zuppa Toscana recipe throughout the colder months to ensure you stay warm and satisfied. 
Filled with delicious veggies and some much-needed protein, this Ketp Zuppa Toscana is perfect for keeping you on track while tasting delicious. 
Stuffed zucchini boats are a great low-carb option for any time of day but these Keto Italian Sausage ones are truly tremendous. 
Stuff your zucchini boats with Italian sausage, diced tomatoes, cheese, and Italian seasoning for a delicious and easy meal. Top with some more cheese and pop them in the oven until golden and mouthwatering. 
Don't forget to roast your hollowed-out zucchini boats before stuffing them with your filling to ensure they dont become soggy!
Italian sausage and peppers cooked in the slow cooker are delicious and incredibly easy meals. It tastes like an Italian sausage pizza without the crust and is very simple to make.
Serve the sausage and peppers from the slow cooker hot out of the pot, on a bun, or with a little cheese melted on top under the broiler. The dish is also keto-friendly, sugar-free, gluten-free, and low in carbs.
Perfect if you find yourself struggling to find the time for cooking a wonderful home-cooked meal. 
This sheet loaf, also known as a flat meatloaf, bakes about half the time of a typical meatloaf. And it tastes almost exactly like pizza when topped with pizza sauce and melty mozzarella cheese.
This recipe is great if you find yourself struggling in the kitchen. Using simple ingredients and all done on one pan, you really cannot go wrong with this Keto Sheet Pan Italian Sausage Meatloaf. Perfect for serving large crowds or for meal prep!
Final Thoughts 
Italian sausage is an excellent source of protein for those on a Keto diet. The fat to protein ratio makes it filling, healthy, and delicious. 
However, remaining creative in the kitchen can be difficult for everyone. Even those not following a stricter diet. That's why we have created this list. 
Above are 15 Italian sausage recipes that are delicious and keto-friendly. All you have to do is select your favorite and get to cooking. Enjoy your favorite meals knowing you are staying on track! 
Each recipe is full of flavor, simple to make, and of course, keto-friendly. Get to cooking and discover how you can continue living healthy while enjoying your favorite meals.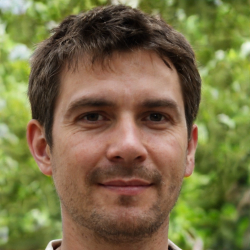 Latest posts by Justin Roberts
(see all)