Cooking is a great activity to do with your kids as it helps them practice and learn a lot of different skills.
Plus, it's great for bonding, building their self-confidence, and helping teach them about healthy eating ready for the future.
If you are on a keto diet, then you don't need to miss out on cooking with your kids. There are actually a ton of keto recipes that are suitable for you and your kid to cook together and enjoy eating together.
While you are there, you get to bond with your kids and teach them more about what the keto diet is all about!
So – what keto recipes should you cook together?
Here are 15 kid-friendly keto recipes for you to try cooking with your kids. This list includes keto versions of some classic kid-favorite meals so check them out below and give them a try! Good luck!
Everybody loves pizza!
The best thing about this dish is that you can adjust the toppings to suit your and your kids' tastes, and it's a great way to cook together.
This recipe will show you how to make a pizza that fits the keto diet while keeping all the fun parts like making the dough and rolling it out into your pizza – the parts your kids are sure to love.
So, follow this kid-friendly recipe to make a kid-friendly keto pizza!
Another popular type of food with kids is the classic chicken tenders. They're easy to make and go down a treat with kids, and this recipe will show you how to make the right keto-friendly chicken tenders for you all to enjoy.
It's a simple recipe as it shows you how to make the batter by throwing together all the right spices and ingredients – so you will end up with a tasty batch of keto chicken tenders and your kids can feel like they contributed to making the meal!
It's Mexican night, and a great keto meal to make with your kids is this fajita recipe.
Fajitas can be tailored to suit your and your kids' preferences, which is why they are so popular for large dinners.
They're also easy to make with your kids as they can each help prepare some of the ingredients by cutting up the peppers with you.
It's fast, easy, and super tasty – so what's not to love?
Another super favorite meal is cheeseburgers – and there are tons of great keto cheeseburger recipes out there for you to try with your kids.
This recipe is one of the best as it shows how to make delicious keto-friendly burger patties, a keto-friendly burger sauce, and the cheeseburgers themselves with bacon, lettuce, red onion, and more.
Because it's a pretty big recipe, it's easy to split up with your kids so you can work together to get it done quickly and enjoy the delicious cheeseburgers!
Pancakes – they are one of the most popular breakfast foods, especially with kids! If you and your kids want a fun, pancake-filled breakfast, then this is the perfect recipe for you to try out with your kids.
It's made up of a few simple steps, the alternative ingredients are easy to source, and they taste so good! All that's left is for you to decide what toppings you want to add!
If pancakes aren't your or your kids' thing, then try out this keto waffle recipe instead!
This recipe is quick and easy and will leave you with keto-friendly waffles that are crispy and fluffy. You can even freeze them ready for another day – score!
Chocolate chip cookies are the go-to baking recipe to try with your kids and luckily, there are recipes out there that can help you make a batch of keto-friendly cookies.
They are easy to do so your kids won't struggle with any of the steps, and you will be able to find the swapped-out ingredients easily at your local grocery store.
So, making keto chocolate chip cookies is a great cooking recipe to try out with your kids!
Pizza pockets are a classic comfort food that kids love to eat – they're just pizzas but more fun because they're shaped like pockets!
Because of this, it's also easy to find a keto pizza pocket recipe to try out with your kids.
They're pretty simple to make because they require fewer ingredients than a classic keto pizza recipe, and are sure to go down a storm with your kids!
Corn dogs are a classic American favorite and your kids probably already love eating these during the summer at fairs.
However, classic corn dogs aren't keto but this recipe will show you what adjustments you need to make so you can enjoy some corn dogs this summer.
Make them with your kids and enjoy them – they are great to make for big events like the Superbowl and for fun activities outside like barbecues or picnics!
This recipe will show you how to make keto tacos in just ten minutes so you can enjoy this favorite Mexican dish without breaking your keto diet – and they're super fun to make with your kids!
It also guides you on the best taco fillings so your kids can help prepare the fillings by chopping the lettuce, tomatoes, and more while you handle the beef.
Once everything is prepared it's easy to let your kids go nuts and fill their tacos with whatever they like!
Kids love to bake sweet treats and one great recipe to try out for something tasty and unique is this recipe for lemon bars!
Lemon bars are a tasty, refreshing sweet treat to enjoy during the summer. If your kids love baking, then this may be a treat they haven't tried yet so give it a go.
They're very popular, delicious, and easy to make – so try out this keto-friendly recipe so you can make some lemon bars with your kids!
A popular trend in recent years is to make your own birthday cake as a fun activity, especially if you have got kids.
Kids will love being able to make and tailor their own birthday cakes to their personal tastes – and there are lots of keto-friendly cake recipes out there for you to try together!
This recipe will show you how to bake a classic keto birthday cake but if your kids want a particular flavor (like chocolate) then there are plenty of other recipes out there to help you out!
This side dish is a classic seen at big holiday dinners like Thanksgiving or Christmas, but following a keto diet doesn't mean that you and your kids have to miss out on some delicious cornbread.
If you want to make some cornbread as a side dish for dinner, then this recipe will show you how to make keto cornbread.
It's a simple recipe that you can easily do with your kids, and it's a great way to incorporate them into cooking your holiday meal!
You can even use it to make keto-friendly stuffing as the cornbread works as a great base!
One of the most popular Japanese dishes you can cook at home is teriyaki chicken, but this dish is often avoided by those on a keto diet because it's packed with sugar and carbs.
Instead of disappointing your kids by cutting out teriyaki chicken from their diet, try out this recipe instead!
This will show you and your kids how to make a keto version of teriyaki chicken that tastes just as good as the original!
It's pretty easy to do so your kids can get involved by helping you measure and prepare the ingredients!
Chili is an ultimate comfort dish that is a favorite with lots of people all across the world, so it's a dish that people on a keto diet don't want to miss out on.
As a result, there are a ton of recipes out there for a keto-friendly version of chili – and this recipe is one of the very best!
Try it out, get your kids involved, and together you can make a super tasty keto chili!
Final Thoughts
So, those were 15 of the best kid-friendly keto recipes out there for you to try!
Whether you just want something you can whip up quickly your kids will love, or an easy recipe your kids will love getting involved and cooking up with you – there are plenty of options in the list above!
Check them out, pick out some of your favorite recipes, and ask your kids which ones they would like to try cooking with you.
This can be a ton of fun and help you all explore new recipes or revisit classic favorite foods.
So, pick out your favorite recipes, and good luck!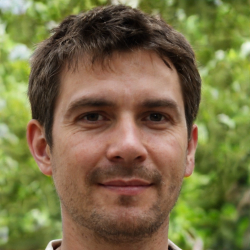 Latest posts by Justin Roberts
(see all)