For those who are not sure what a coffee cake is – it isn't a cake with coffee flavoring!
This is actually a type of cake that is usually dusted in cinnamon or cinnamon sugar, and is traditionally enjoyed with a delightful cup of coffee.
While there might be coffee-flavored coffee cakes, there are also a wide variety of other options that are definitely worth trying out. Some are simple, some have more complex flavors – but they are all delicious.
So, next time you want to have coffee with some friends, why not make a coffee cake to go with it?
The best part is that you can make your coffee cake to be keto-friendly, so you do not have to sacrifice anything!
Take a look at these delicious keto coffee cake recipes that you definitely need to try out today. You won't be disappointed by any of these!
This is a classic cinnamon coffee cake with the potent and warm flavors of cinnamon to go along with your morning coffee.
It gets a cinnamon streusel topping made of walnuts, espresso, nutmeg, cinnamon, butter, almond flour, and your favorite sweetener.
Together, these flavors create something that you will definitely be craving every morning. Don't forget to have some fresh coffee with this delight!
Looking for an easy keto coffee cake that holds true to the original? This cinnamon-y delight will be everything you are looking for and more.
It takes just 40 minutes to whip together, so you know you can get on with your morning in no time.
Ingredients include your favorite keto-friendly sweetener, cinnamon, almond flour, butter, vanilla extract, and a handful of other necessities. It looks great, tastes great, and is a pleasure to make.
Love the combination of walnuts and cinnamon? This recipe is perfect for you. You also get to enjoy a fabulous crunchy topping with this easy cake, so you can get all the great textures you could hope for.
The recipe calls for whey powder or egg white protein powder, as well as Swerve Brown, almond and coconut flour, so you know this is healthy as far as cakes go!
Anyone can make this easy recipe, and you only need around an hour and 15 minutes.
You probably won't find a keto coffee cake that uses all the traditional flavors better than this one!
This recipe calls for vanilla extract, cinnamon, heavy cream, monkfruit sweetener, and almond flour, making it super easy and simple for everyone.
In one hour, this keto coffee cake recipe will be ready to be enjoyed with your favorite coffee. The "icing" in this recipe really sets it apart, so prepare to be blown away!
This easy-peasy keto-friendly, gluten-free apple-walnut coffee cake is going to become your new go-to option, so don't blame us.
In under an hour, this healthy and tasty treat can be ready to enjoy. All you need are a couple of simple ingredients including walnuts, apples, maple extract, cinnamon, coconut, and walnut flour!
It isn't every day you come across a recipe that is so delicious while also being so delicious.
You know a cake is going to be delightful when it has cream cheese in it – there is just something about it!
This coffee cake is simple and easy, but it has everything you could want in it, especially when you top the whole thing off with keto-friendly whipped cream!
To make this, you are going to need a couple of crucial ingredients – separated eggs, cream cheese, sweetener, protein powder, vanilla extract, and cream of tartar.
The delicious filling is made of almond flour, cinnamon, butter, maple syrup, and erythritol.
This is a coffee cake with a difference, because everyone loves cherries. There is no cinnamon in right for this recipe, but it's still a coffee cake – just take our word for it.
To make this delight, ingredients like cherries, lime zest, coconut flour, and sour cream will be needed.
You will be shocked by how delicious the final result is, so put this on your to-make list. It's the ultimate breakfast food.
Follow this easy recipe for a keto-friendly, gluten-free, grain-free, and low-carb sweet treat to enjoy any time of day.
Sour cream, eggs, and some almond and coconut flour will be needed for the tasty cake layer.
For the cinnamon crumble, you will need butter, your favorite keto brown sugar substitute, cinnamon, and a handful of other ingredients.
The finished result has a perfect combination of soft and crunch. It's easy enough to imagine sitting with your favorite coffee in the sun with this!
Who doesn't want some delightful raspberry cream cheese coffee cake to start their morning?
This coffee cake consists of four main components: the raspberry sauce, the cream cheese layer, the cake batter, and the delicious streusel topping.
This is easily going to become a favorite for many of you, because it is so quick and easy, but always gets great results. The refreshing raspberry flavors and cream cheese layer make this fantastic for the summer.
Looking for that classic coffee cake cinnamon flavor, but don't have hours to waste? Make these keto coffee cake muffins instead!
You get a delightful topping made of almond and coconut flour, butter, cinnamon, sweetener, and even molasses!
Muffins are a great way to cut the time in half when baking, while still getting the perfect flavor.
If you love lemon cakes, you are going to be head over heels for this lemon cream cheese coffee cake.
It takes just over an hour to make, and combines all the best flavors in the world of baking – lemon, vanilla, and cream cheese!
You make a crumble topping, cream cheese payer, and the cake itself and create the ultimate summer morning breakfast food. That's right – have your cake and eat it.
Do you love those coffee cakes you get at Starbucks, but want to make it healthy enough to not feel guilty enjoying it?
This recipe is the one for you – a copycat Starbucks keto coffee cake. This version is just as good (if not better), and you do not have to sacrifice a thing.
You need all the basics like almond flour, baking powder, butter, and eggs to get the job done. On top of that, you can expect to need pecans (or walnuts), heavy cream, cream cheese, and powdered erythritol.
This keto apple coffee cake is made using zucchini instead of apple since it is lower in calories. However, if you really want the authentic apple flavor, you can use half zucchini and half apple to get the job done.
The recipe is super easy, and calls for monkfruit sweetener, butter, cinnamon, sour cream, almond, four, eggs, and a handful of other crucial ingredients. You will not regret making this, even if you don't like zucchini!
Are you a blueberry lover? This keto blueberry sour cream coffee cake is going to become a new favorite, we guarantee it.
Since blueberries are fantastic for keto, you get to enjoy these wonderful fruits inside and out!
You will need ingredients like sour cream, cinnamon, pecans, fresh or frozen blueberries, and a handful of other things to get the job done. You will definitely love this sweet treat!
The strawberry and cream cheese filling of this recipe sets it apart from the rest, and makes it absolutely divine. You get to enjoy a classic coffee cake, cheese filling, streusel topping, and fresh strawberries.
These flavors work together like a dream, so you know you are going to love this. The best part? This whole thing can be done and ready to enjoy in under one hour.
Final Thoughts
Coffee catch-ups just got a lot better with the introduction of the wonderful coffee cake, don't you think?
Whether you are on a keto diet or not, these delicious coffee cakes mentioned above are a great way to be able to enjoy these sweet treats without having to feel guilty about it.
The use of almond and coconut flour in most of these recipes allow the carbohydrate to stay down.
This also keeps the recipes gluten-free! So anyone with gluten sensitivities will also be able to enjoy these treats without having to worry about it.
So, the next time you are meeting some friends for a catch-up, why not make one of these coffee cakes? Everyone will appreciate you for it, and they will never know how healthy they actually are!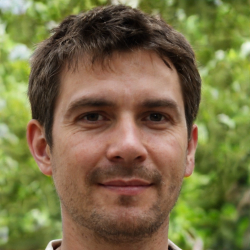 Latest posts by Justin Roberts
(see all)