Brunch is a meal that's all about indulgence, which might seem at odds with the keto lifestyle.
But while keto might restrict the carbs, it doesn't sacrifice flavor, and you can have an incredible brunch with all your favorite foods made keto-friendly.
Whether you're after something meaty to prepare you for a busy day or something sweet for a chilled-out morning, keto has something for everyone.
A keto brunch can deliver plenty of energy, without the bloat and crash from too many carbs.
In this guide, we've rounded up our 15 favorite keto recipes. We've tried to include something for everyone, so get scrolling to find the perfect dishes for your keto brunch!
Delicious and diet-friendly, these keto blueberry pancakes prove you don't have to miss out on your favorite treats when following the keto diet.
With each pancake containing only 3 net carbs, they're the perfect way to kick off your keto brunch.
Keto blueberry pancakes contain unsweetened almond milk and almond flour, to make a fluffy pancake without the carbohydrate.
Make sure to invest in some good keto maple syrup, to really make these pancakes come to life. You can also freeze your finished pancakes, for when you want to indulge, but don't have much time.
When you give up potatoes for the keto diet, you might assume you have to give up some of your favorite breakfast dishes.
That's until you discover the secret beauty of radishes. Sliced and diced radishes crisp up delightfully when sauteed in plenty of oil, perfectly mimicking the fried potato!
That's the secret to this keto corned beef hash. The potatoes are gone, and in their place are plenty of diced radishes.
Black pepper, dried oregano, and garlic powder enhance the flavor of the corned beef, for a filling brunch dish without the carbs.
You need to make your own pesto for this keto brunch baked eggs recipe, but it's worth it for the amazing flavor this dish delivers.
Pesto takes just 5 minutes to come together in a food processor and is packed with a rich mixture of flavors from walnuts, garlic, lemon, and more.
The eggs are then baked in the pesto, along with leafy greens and optional (keto-friendly) cream cheese.
As they bake, the eggs will take on the flavors of the pesto, so every bite of this brunch dish is layered with taste.
The key to a really good Dutch Baby pancake is to finish cooking it in the oven, rather than on the stovetop.
This gives the batter a light texture with plenty of puff. You can then cut yourself a slice, and enjoy it with your favorite keto toppings. We suggest some fresh berries and keto-friendly maple syrup!
This keto Dutch Baby recipe is genius, perfectly preserving the lighter-than-air texture of a traditional Dutch Baby while cutting down the carbs. Almond flour and almond milk give the batter its airy texture.
There's a really simple trick to making quiche a keto-friendly food — just remove the crust!
That's the (not-so) secret behind this crustless keto spinach quiche, which uses feta and red pepper to provide a Mediterranean flavor.
Because there is no crust, you want to butter your pan well before you start cooking your quiche. Otherwise, you'll find the bottom layer has stuck to the pan.
Not only is this frustrating to clean, but it will also mean you miss out on some of that incredible quiche.
Chia seeds may be tiny, but they pack a nutritional punch well beyond their size.
A spoonful of chia seeds contains large amounts of both fiber and omega-3 fatty acids, plus lots of protein. They can also be used to make a mouth-watering breakfast pudding.
Chia pudding requires almost no hands-on time, but a lot of prep work. The seeds need to soak for several hours (preferably overnight) to absorb the liquid and take on their gooey consistency.
Prep a few bowls of chia seeds the night before your brunch party, for an easy addition to your spread.
Can you possibly make bacon even better than it already is? We're not sure, but this millionaire's bacon recipe gives it a good go!
Millionaire's bacon is a sweet and spicy candied bacon. To keep it keto, you need to use a low-carb sugar substitute, such as erythritol. Choose a brown sugar sweetener if you can, to add to the caramelized taste.
A sprinkle of cayenne pepper and red chili flakes pumps up the flavor. These bacon strips are the perfect side for your keto-friendly pancakes.
French toast is the most delightfully indulgent brunch dish. Slices of brioche bread are soaked in a creamy custard mixture before being fried in lashings of butter. At least, that's how you make traditional French toast.
This keto-friendly version is just as incredible as the original and can be adjusted to suit your tastes.
You'll need to make a batch of paleo coconut flour bread, which is fried in butter or ghee, and topped with coconut yogurt and your favorite toppings.
These keto egg cups are a genius addition to a brunch spread. Each cup has just 1g of net carbs, and they're so simple to put together.
To start, you'll need to line the holes of a muffin pan with slices of pancetta. Layer shredded cheese into each pancetta cup, and crack an egg on top of the cheese. Then you just need to add your seasonings, and bake!
When the egg has set, you can remove the pancetta cups from their muffin holes, for the perfect bite-sized snack.
A buckle cake isn't quite like your traditional cake, which means it's fine to enjoy it for breakfast or brunch!
A buckle cake cooks over fruit (in this case, blueberries), which causes the batter to buckle and crumble. It's finished with a streusel topping that adds more flavors and some delicious moisture.
Keto baking can be tough, but this blueberry buckle is packed with simple substitutions for a foolproof cooking process.
With each bite, you'll get a burst of juicy blueberry, while a dash of lemon adds a citrus contrast.
This keto lemon poppy seed muffin recipe uses ghee to add moisture and fat to the batter.
The ghee also helps create a richer flavor, one that will leave you ready to tackle the day after your motivating keto brunch!
It takes just 10 minutes to mix up the batter for these lemon poppy seed muffins, making it a quick choice for the busy chef.
Leftover muffins can be kept in the refrigerator for up to 5 days, for a keto-friendly breakfast on the go.
Brunch is a meal where the keto diet can really shine, and this keto breakfast casserole is proof of this.
Packed with sweet Italian sausage, broccoli rabe, lots of cheese and cream, and a heavy handful of basil, this is a brunch dish that will impress even your non-keto friends.
The keto breakfast casserole requires minimal prep time, and you can adjust the ingredients to suit your tastes/what you have available.
Bagels are known to be a dense bread, so we wouldn't blame you if you were suspicious of a keto-friendly bagel.
But this recipe uses a surprising mixture of mozzarella and cream cheese to capture the chewy texture of bagels, without the carbs.
The dough for these keto bagels can be an unusual one to work with, but you have to trust that the bagels will turn out perfectly.
They're baked, not boiled, but have that shiny surface that indicates a perfect bagel.
What is a chaffle? The name may sound strange, but the chaffle is a pretty simple concept. It's a combination of cheese and waffle. Chaffle!
This recipe for keto chaffles results in a crispy finish without an eggy taste, and just 2g net carbs in each chaffle!
The recipe requires only 5 ingredients: eggs, cheese, almond flour, psyllium husk powder, and baking powder.
Once you've nailed the basic chaffle recipe, you can experiment with your toppings. Pizza chaffle, anyone?
When your brunch spread is piled high with pancakes and muffins, bacon and breakfast casseroles, sometimes you need something a little more refreshing. Although all these recipes are keto-friendly, brunch is a meal for indulgence.
A green smoothie is ideal when you need something fresh between dishes. This keto green smoothie uses spinach or kale, plus lots and lots of fresh fruits, and some stevia drops for a touch of sweetness.
Final Thoughts
Without baked goods, you might think brunch suffers on the keto diet. But that is absolutely not true!
Dishes like breakfast casseroles and crustless quiche proves you can have a delicious keto brunch with no effort, while clever swaps ensure you can have all your favorite foods.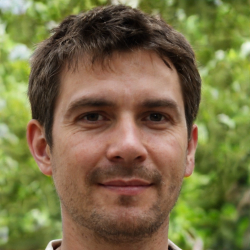 Latest posts by Justin Roberts
(see all)