Smoked sausage is one of the tastiest meats out there, with its tender meat and smoky, rich edge.
One of the most interesting ways to have your smoked sausage is in the U-shaped form of a "kielbasa", a sausage from which you can make a wide variety of different dishes.
However, can followers of the low-carb keto diet enjoy kielbasa and the many meals that make use of it?
Thankfully, they can! Kielbasa is relatively low in its carb content, making it a great meat for keto diet followers to enjoy.
In our delicious guide below, we've got 15 amazing keto kielbasa recipes for you to make at home.
However you like your kielbasa, you're sure to find plenty of future favorite keto-friendly recipes with our list. Read on!
15 Amazing Keto Kielbasa Recipes To Make At Home
We're starting our list off with a simple, but delicious, keto-friendly kielbasa dish that's perfect for a quick and filling breakfast.
It takes just 5 ingredients, with the main ones being kielbasa and eggs, and it gives you a meal that's smokey and cheese in the most flavorful ways.
Even better, it's low in carbs and high in protein!
Besides the kielbasa and the eggs, you'll need some chopped sweet bell peppers, shredded cheddar cheese, and heavy cream.
Additionally, you'll need some salt and pepper for extra seasoning. The final result is a delicious dish that looks like an omelet or pizza, with a tasty blend of smokiness and cheesiness. 
Kielbasa and sauerkraut go extremely well together, so it makes sense that we recommend this mouth watering meal that combines the two into something quick and creamy.
Better still, it's perfectly suitable for keto diet followers, because it's low in carbs! 
For this recipe, you'll need a few ingredients besides the kielbasa and the sauerkraut. You'll need a diced green bell pepper for a start, as well as onion, butter, sour cream, and mustard.
The mustard gives the dish an edge of sour sharpness, which goes well with the sourness of the sauerkraut.
Our next pick is this mouth watering keto-friendly kielbasa sausage skillet, a brilliant one-pan dinner that's quick and easy to make, making it the ideal dish for a last minute dinner.
It's got a fantastic Italian sense to it, full of delicious Italian flavors that will leave you wanting more. On top of that, it's low in carbs!
The kielbasa gives you plenty of filling, tender meat, while the inclusion of spinach gives the dish some healthiness, and roasted red pepper gives it an edge of spiciness.
You'll also be making an Italian sauce for it, which uses minced garlic, onions, heavy whipping cream, chicken broth, and Italian seasoning – as well as salt and pepper!
If you're in need of a delicious snack, perhaps to have as a side with your dinner or give away as appetizers at a party, then these keto-friendly kielbasa bites are brilliant!
Bite-sized but packed with flavor, these sweet and spicy kielbasa bites will keep you coming back again and again.
However, make sure that you're buying a low-carb kielbasa sausage for these, because some manufacturers add sugar to their sausages.
The kielbasa is already delicious on its own, but a homemade sauce brings even more flavor out of them.
To make the sauce, you'll need tomato paste, water, garlic, hot sauce and chipotle powder (both giving it a kick of spiciness!), and sweeteners. 
Everybody loves a good cornbread, and this recipe will give you a mouth watering cornbread that's doughy, soft, and filled with smoky kielbasa sausage.
Even better, the dish is entirely keto-friendly, because it's low in carbs!
The recipe requires quite a few ingredients, but it's very quick and easy to make!
Besides some typical baking ingredients, you'll need things like fully cooked kielbasa, shredded cheddar cheese, and small amounts of seasonings like cayenne pepper and smoky paprika.
As you can see, this delicious cornbread will have its fill of cheesiness and spiciness!
A brilliantly simple, healthy dish that's full of tender, smoky sausage and plenty of roasted vegetables, this next dish is a great pick that the whole family will love.
Even better, it's suitable for keto followers and low in carbs!
When it comes to the roasted vegetables, you need broccoli florets, zucchini, squash, and onion.
It's a great, healthy range, but you can always add whatever additional vegetables you want for extra goodness.
Since sauerkraut is cabbage served in a specific way, and it goes brilliantly with kielbasa, you can imagine that regular cabbage on its own goes equally as well!
Our next pick for keto kielbasa recipes is this fantastic dish of thinly sliced kielbasa and fried green cabbage, a meal that's quick and easy to prepare, and full of flavor and healthiness.
Even better, it's relatively low in carbs. 
Besides the kielbasa and cabbage, the recipe also uses onions, garlic, and leaf parsley for extra flavors.
It also includes a teaspoon of paprika to give it a very subtle edge of warmth and spiciness, and some red wine vinegar to give it a slightly sharp kick.
This is like a twist on the dish we just looked at, adding a strong cheesiness to the wonderful blend of kielbasa sausage and healthy cabbage.
Needless to say, the added cheesiness really adds to the meal for those who like it that way, giving you something that's both creamy and tender, with hints of smokiness and refreshing vegetables. On top of that, the dish is keto-friendly.
For the cheese in this dish, you need to use shredded mozzarella.
Meanwhile, diced tomatoes add some sharp juiciness to the dish, as well as extra healthiness alongside the other vegetables.
Another fantastic meal that you can make in a single skillet, this next keto-friendly kielbasa dish is packed with smoky meat, savory vegetables, and tasty cauliflower rice.
It's easy to make, too, taking a total of just 30 minutes! 
In terms of the savory vegetables, the dish uses celery, green bell pepper, onion, and garlic cloves. Additionally, there's tomato paste for a hint of tomato goodness.
Meanwhile, the dish also uses Cajun seasoning, which will give it a strong edge of spiciness that works really well with the kielbasa and cauliflower rice.
Our next pick is a filling casserole that's packed with gooey cheese and smoky sliced kielbasa.
It's a dish that's quick and easy to prepare, and it's the ideal dish for a family dinner. 
The kielbasa is fried first and set aside, then a mixture of coleslaw, onion powder, Italian seasoning, and garlic are prepared.
The kielbasa is then added on top of it all, along with delicious mozzarella cheese and some Rao's marinara (an all-purpose pasta sauce). 
A brilliantly simple, yet brilliantly tasty, keto-friendly kielbasa dish, this combines smoky kielbasa sausage with fresh brussel sprouts for a perfect blend of meatiness and healthiness.
Taking 30 minutes to make, it's quick too!
Besides the kielbasa and the brussel sprouts, you also add a teaspoon of seasoning salt to give the dish an extra kick of flavor.
The combination of smoky kielbasa sausage and tasty shrimp is one that we can't leave off this list, a brilliant pairing of pork and seafood that will melt in your mouth.
This dish brings the best of that, and the shrimp is even covered in a Cajun seasoning that makes it warm and spicy! Easy to make, this meal is keto-friendly. 
Besides the double dose of meat, you'll also find plenty of vegetables in the dish too, with brussel sprouts and zucchini.
Our next pick is a steaming hot bowl of chowder that's full of deliciously smoky kielbasa sausage.
Full of bold flavors, it's ideal for a family meal, and it's keto-friendly as well!
The recipe uses two meats, with kielbasa and strips of bacon, but low-sodium chicken broth gives it an edge of chicken as well. Meanwhile, celery, cauliflower, and carrots make it healthy!
A fantastic and quick breakfast dish, this meal uses kielbasa, cauliflower, bell peppers, avocado and more to give you a hash that's full of flavor. Even better, it's all keto-friendly!
We're finishing our list with this deliciously simple way to serve your kielbasa sausage, and it's all keto-friendly!
With a mixture of (sugar-free) apricot preserves and yellow mustard, along with a hint of apple cider vinegar, this recipe features a wonderfully tangy apricot mustard glaze that brings the sausage to life.
Final Thoughts
Low-carb kielbasa sausage is ideal for keto diet followers – find the best kielbasa recipes with our guide!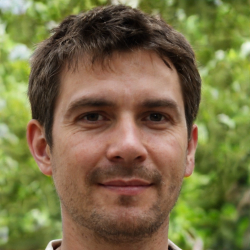 Latest posts by Justin Roberts
(see all)