If you've just started the keto diet, then you're about to quickly realize that chicken is your best friend, and what's the easiest type of chicken to cook with?
Rotisserie, of course! Sometimes we don't feel like spending hours slaving away in the kitchen, and we just want to purchase a store bought chicken that we can throw in with some other ingredients. 
Rotisserie chicken is perfect for this purpose, and not only that, it's always super moist and tasty too. Rotisserie chicken can work really well as a staple in the keto diet, as it's such a versatile component in many different meals. 
The thing is though, there are so many keto based rotisserie chicken recipes out there, that it can be difficult to choose.
Thankfully, that's where we come in. Below, we've compiled a list of what we believe to be some of the very best rotisserie chicken recipes on the internet. 
To find out more, simply keep reading below, as we take a closer look. 
Why not start off our list with a super tasty chicken enchilada recipe? When it comes to Mexican food night, there's nothing that we love more than a super juicy enchilada that's loaded to the brim with cheese. 
This recipe shows you how to make the very best enchilada sauce that goes absolutely perfectly with sour cream.  If you want to make these keto friendly, all you have to do is purchase some low carb wraps as the replacement. 
If you're looking for a super luxurious chicken salad recipe, then we've got the perfect one for you. You only need a few ingredients to make this one too. These include celery, mayonnaise, and chopped onions. 
This recipe derives from a traditional one that we found on the internet, and is one of the tastiest on our list. This one's perfect for when the weather grows warmer outside, and you need something fresh and delicious to help cool you off. 
If you're on the hunt for a delicious keto soup recipe that employs rotisserie chicken as one of its main components, then we'd recommend trying this one. All you're going to need for this one is some rotisserie chicken, as well as stock, and a few key vegetables. 
We think that this recipe makes the perfect comfort food for when you're feeling low, and is also a great one to consume if you're not feeling too great, as it's packed with vitamins and minerals. 
If somebody were to ask us what our favorite comfort food was, then we'd absolutely have to say chicken pot pie. Chicken pot pie is one of those meals that we all reach for as the weather grows colder outside, and we need some warming up. 
The only thing is that it's not exactly keto friendly, as it's loaded with a carb based pastry. Don't worry though, because we've found the perfect alternative.
This recipe shows you how to make a keto friendly pastry using almond flour as the main ingredient. It's incredibly easy, and tastes just like the real deal. 
If you're on the hunt for one of the most luxurious casserole recipes out there, but still want to make sure that you're getting all of your vitamins and minerals, then we suggest that you take a look at this recipe. 
This one is honestly one of the creamiest and cheesiest ones on our entire list, and the best thing is that you only need 5 key ingredients in order to make it. That's right, this casserole couldn't be easier to prepare, and it only contains 1.1 net carbs per portion too. 
There's no denying that no matter how long you've been following the keto diet, sometimes we all just get a craving for pizza. But, the only issue is that this tasty treat is loaded to the brim with carbs. So, what are we to do? 
Thankfully, we've found one of the very best low carb pizza recipes in town, and this one shows you how to make the perfect dough that's sure to satisfy all of your cravings. You can top this one off with some bacon, chicken, and spinach for maximum luxuriousness. 
If you're looking for a casserole recipe that's a little bit different from the others on our list, then please allow us to direct you towards this spinach and artichoke chicken casserole.
Artichoke is a highly underrated ingredient, and provides a sweet yet subtle flavor that works so well when paired with chicken. 
If we were to describe this recipe, we'd say that it's essentially your favorite dip transformed into a casserole. We can guarantee that even family members who aren't following the keto diet will adore this one. 
Now, if you're new to the keto diet, you'll find that many recipes call for cauliflower rice. This might seem boring at first, and you might want an imitation rice recipe that packs a bit more flavor.
If this is the case, then we'd recommend that you try this low carb chicken cauliflower rice recipe. 
In order to jazz up your rice, all you'll need to do is add some chicken pieces, as well as some spring onion, and a few herbs and spices. You can fry this one up in the pan so that it's nice and crispy. 
If we were to compare this cauliflower cheese casserole to a carb based dish, then we'd probably say that it's most similar to mac and cheese.
This recipe essentially calls for all the same ingredients that you'd use to make this classic carby dish, but instead puts shredded chicken and cauliflower at the forefront. 
The best thing about this recipe is that it only takes 30 minutes to bake too, so it will be ready in a flash. 
If you're looking for a super healthy keto shredded chicken recipe, then you're guaranteed to adore this one. It's packed full of nutritious ingredients, and is perfect for consuming on a warm summer's day. 
If you're on the lookout for an amazing keto based lunch, then please allow us to direct you towards this delicious recipe.
These stuffed peppers are loaded to the brim with tasty ingredients, and we can guarantee that you won't miss the traditional rice filled ones at all. 
Because they're packed with lots of shredded chicken, this also makes them a great lunch to consume before heading off to the gym for the day.
Simply place some cheese on the top to finish them off, then pop them in the oven. You've got yourself a delicious lunchtime snack in a flash!
If you're looking for a keto friendly curry recipe, then please allow us to introduce you to this tasty dish. Butter chicken is one of those meals that we all love to order when we're in a restaurant, or grabbing a takeout, but we've never actually tried making ourselves. 
Thankfully, this recipe is incredibly easy and straightforward to make, and goes super well with some cauliflower rice on the side. 
If you're looking for a super simple lunchtime snack recipe, then you're going to adore these tasty little salad wraps.
They're filled with plenty of creamy mayonnaise, tender chicken, and even some bacon and cheese to give them a bit of added flavor. Did we mention that they also look super aesthetically pleasing? 
Spinach and artichoke dip, but transformed into a full lunchtime meal, need we say more? This recipe is sure to tantalize your taste buds. 
We bet that that chicken shawarma was one of those dishes you'd thought you'd need to give up with the keto diet. But, this recipe shows you how to make your own low carb friendly flatbread, so you can still enjoy your favorite takeout meal. 
Final Thoughts 
To sum up, rotisserie chicken is a truly versatile ingredient that can be used in a whole host of different dishes.
Whether you're in the mood for a lunchtime snack, or a full blown dinner meal, you can create something using some simple rotisserie chicken.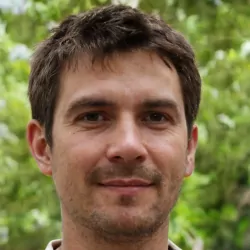 Latest posts by Justin Roberts
(see all)