Sticking to a paleo diet can be tough but you don't have to leave behind all your favorite recipes. There are lots of ways to adapt favorite and popular meals into paleo-friendly recipes simply by making a few adjustments. 
Here, we are going to be taking a look at how to make a paleo-friendly version of the Mexican tostada using BBQ pulled pork.
If you love Mexican food and have moved to a paleo diet, then this is definitely one recipe you should try out! It's filling, delicious, and tastes just like traditional Mexican tostadas! 
So check out the guide below! 
How To Make Paleo BBQ Pulled Pork Mexican Tostadas In Three Parts
To make a paleo-friendly version of BBQ pulled pork tostadas, you will need to divide your tostadas into three parts – how to make the pulled pork, how to make the tortillas, and how to make the tostadas fillings. 
Traditional tostadas are not paleo. The tortillas contain grain, the BBQ sauce used in the pulled pork is not paleo-friendly, and certain ingredients in the filling are also unsuitable. So, a lot of changes need to be made. Follow the guide below to learn how! 
How To Make Paleo Tortillas
Ingredients
1 Cup of Almond Flour 
1 Cup of Arrowroot Flour or Tapioca Flour
¼  Teaspoon of Sea Salt
½ Teaspoon of Grain-Free Baking Powder 
2 Eggs 
1 Cup of Non-Dairy Milk 
Paleo Cooking Oil 
Method
In a bowl, mix together your dry ingredients. Then, add in the wet ingredients (minus the cooking oil) until you have a thin, smooth batter. 
Add the cooking oil to a skillet and place it on a medium or medium-high head. Once the pan is ready, pour roughly ⅓ cup of the batter into the pan and swirl until it covers the skillet. Tortillas should be thin so don't make yours too thick – or the batter will not cook properly! 
After 1 or 2 minutes, slip the tortilla and cook until it starts to spot brown. Put the tortilla to one side to cool and repeat until you have used up all your batter. 
How To Make Paleo BBQ Pulled Pork
Ingredients 
3-4 Pounds of Pork Shoulder 
1 Small Onion 
2 Cloves of Garlic 
2 Cups of Tomato Sauce 
3 Tablespoons of Maple Syrup
2 Tablespoons of Tomato Paste
1 Tablespoon of Molasses
2 Teaspoons of Tamari Sauce
1 Teaspoon of Apple Cider Vinegar
1 Teaspoon of Dijon Mustard
1 Teaspoon of Salt 
½ Teaspoon of Ground Pepper
½ Teaspoon of Chili Powder
½ Teaspoon of Smoker Paprika 
¼ Teaspoon of Cayenne Pepper
¼ Teaspoon of Cinnamon Powder
Method 
In a pan over medium heat, sauté the onion and garlic. 
Then add in the tomato sauce, paste, maple syrup, apple cider vinegar, tamari sauce, mustard, and molasses. Mix it all in together. 
Next, add in all the seasonings and spices, and stir them in. 
Leave the mixture to simmer for around 15 minutes (do not let it boil). Place the pork shoulder and the sauce in a slow cooker. After 8 to 10 hours on medium heat (or 4 to 5 on high), remove the pork and shred it using two forks. Mix in the sauce once more and serve warm. 
How To Make Paleo Tostadas 
Now that you have your paleo tortillas and BBQ pulled pork filling, you can start making your tostadas. If you just want the rich, tangy taste of BBQ pulled pork, then you can make your tostadas without having to add any other ingredients – but traditional tostadas contain much more than just meat! 
There are lots of great additional ingredients you can add to your tostadas to make them more filling. Here are some great additional ingredients to add if you want to take your paleo tostadas to the next level! Pick out your favorites and throw them in! 
Bell Peppers – Wash and dice a bell pepper or two to add some juicy delicious vegetables to your paleo tostadas. 
Spinach – Spinach is a superfood packed with minerals and fiber. So, adding a cup or two of spinach to your paleo tostadas can help make them super nutritious! 
Avocado – Avocados are a main ingredient in guacamole, a classic sauce served with a lot of Mexican food. As a result, it just makes sense to add ½ of an avocado to your tostadas! Slice it up and add it in to enjoy the natural fats, minerals, and vitamins found in this low-sugar fruit! 
Pineapple – This fruit contains a lot of sugar so you need to consume this in moderation. However, pineapple complements the rich flavor of BBQ perfectly, making it a great addition to BBQ pulled pork tostadas! 
Cauliflower Rice – This classic Paleo substitute is the perfect addition to your tostadas. Traditional tostadas contain rice or beans but both of these are forbidden in a paleo diet. As a result, cauliflower rice is the next best alternative! It's easy to get, it's super tasty, and will help give your tostadas plenty of body for a filling meal! 
Paleo Coleslaw – Making your own homemade paleo coleslaw is super easy.  Check out the quick recipe below to find out how! 
Paleo Coleslaw Ingredients
½ Head of Green Cabbage
⅓ Head of Purple Cabbage
2 Cups of Carrots (Shredded)
½ Cup of Paleo Mayonnaise
¼ Cup of Apple Cider Vinegar
½ Teaspoon of Sea Salt
½ Teaspoon of Black Pepper
½ Teaspoon of Dry Mustard
½ Teaspoon of Garlic Powder
½ Teaspoon of Celery Seed
How To Make Paleo Coleslaw
Shred both heads of cabbage and mix them in a bowl with the shredded carrots. Add in the rest of the ingredients and mix until all the vegetables are coated, then serve immediately! 
Final Thoughts
Making your own paleo Mexican tostadas may take some time and effort but this delicious dish is worth it. So, if you feel up to the challenge, gather all the ingredients you see above, whip up your tostadas, and enjoy! Good luck!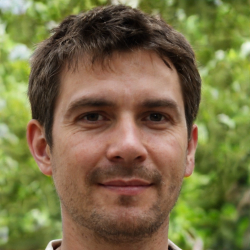 Latest posts by Justin Roberts
(see all)