Juicing is a great way to digest the vitamins and nutrients you need throughout the day. It's also a relaxing and detoxing drink to make your body healthier and brighter.
Most juices are paleo safe, but if you're just starting your paleo journey it's easy to get confused among the approved and disapproved food groups.
As a rule of thumb, don't add more sugar into the beverage and don't juice often – you want to keep your sugar levels low.
To make everything easy, you can rest assured that the juicing recipes in this article are paleo-friendly!
Our Simple Recipe
Making orange, lime, and cucumber juice is simple and easy. There are two methods in total – either drinking the beverage straight away or letting it rest for 3 hours to make the flavors stronger.
It's up to you.
Ingredients
For this recipe, you'll basically need the ingredients listed in our title. But there is also a hidden extra ingredient. Here is the list:
Cucumber – 1
Orange – 1
Lime – 1
Water – 6 cups
Mint Leaves – 8 Large
Ice
Make sure to cut the cucumber orange and lime into slices, so that the juice can easily drip into the water.
Method
Add all the ingredients into a large jug or pitcher. Don't include the ice, unless you want to serve the beverage right away.
For a deeper flavor let the pitcher set for 1 to 3 hours. The longer it rests the more flavor the water will have.
When you want to serve the beverage add in the ice to keep the water chill. You can serve this beverage all day, and add more water as necessary. 
If you were hoping for something a little thicker, or need a whole bar's worth of juicing options, here are some additional recipes for you to try.
This recipe is super simple. However, instead of adding your chopping veggies straight into the water and allowing the juices to come out naturally, you instead use a juicing machine.
Most of the recipes we show will include a juicing machine so we suggest purchasing this equipment in preparation.
The secret ingredient to this recipe is ginger – it gives the sweet flavors from the carrots, orange, pineapple, and deep kick.
This green juicing recipe contains all the green vegetables you can think of. Okay, that's an exaggeration, but it does include green apples, cucumber, celery, and kale.
It's an extremely healthy beverage that helps add antioxidants to your diet without taking a lot of time to create.
The recipe can serve 4 cups and only takes 15 minutes to make!
We are now jumping into more complex territory. The creation aspect of this recipe is still simple – just add the ingredients into a juicer, and there's your beverage. The complicated aspect comes from the ingredients.
Turmeric juice is considered a medical drink. It can help with sore throats, tickly coughs and helps aid a recovering immune system.
Because it can do so much, this drink has been well-known for thousands of years. You will see it in Indian and Indonesian restaurants as a cleanser or expected beverage.
This means there are multiple ways to create this dish. With so many years of fine-tuning, you can easily adapt this drink to best suit your taste buds. In fact, that's exactly what Minimalist Baker has done.
In the recipe above, they show you how each flavor increases or decreases the sweetness and acidity of the drink.
Use this information to your advantage and create a turmeric shot that best suits you!
Back to thin juices, this watermelon recipe only uses the star ingredient and lime.
Watermelon has so much water in it already that there is no need to add more. Simply blitz the fruit in a blender or juicer and you'll have your beverage in no time.
Remember to remove the rind first. If you don't want seeds, sieve the juice before serving it.
Apple, just like watermelon, has so much water in it that it doesn't need any more added when juicing. Simply grab your fruit, cut it into easy-to-juice pieces, and push the fruit through the juicer.
Around 8 apples will make around 32 oz, so use that information to gauge how much you need.
We have touched on some of the basic or well-known juicing flavors so let's jump into something more adventurous.
This recipe by BBC Good Food balances the anise or licorice flavors of fennel with the tart and sweet flavors of apple and blueberry.
This unusual combination creates a rich and enticing flavor perfect for sophisticated flavor palettes. 
Beetroot has an earthy flavor and is quite bitter, but when combined with celery, carrots, and apples the sweetness is brought forward, creating a warming and filling juice.
These flavor combinations are perfect for the winter or cooler seasons.
Our last recipe to share with you is a refreshing beverage. Just like the first one we created for you, this recipe is mostly made of cut fruits and cold water.
It isn't super thick as kiwis have a lot of water in them already.
Final Thoughts
Using the recipes above, you can search through to find the right thickness, flavor combinations, or creation times that best suit your day.
Frequently Asked Questions
Is Juicing Okay On Paleo?
Yes! Juicing is okay on the paleo diet as this diet disallows unnatural sugars such as sweets and added sweeteners.
However, even though juicing contains naturally occurring sugars, you need to be wary of how much you eat/drink.
The paleo diet refers to the Paleolithic Era and is meant to reflect food eaten before small-scale farming began. This means you shouldn't have access to too many fruits.
This is why our recipe is thinner and contains vegetables as well as fruits.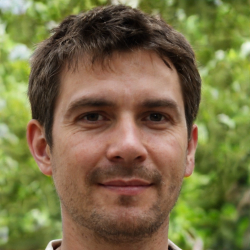 Latest posts by Justin Roberts
(see all)