If you are wanting to create a truly delicious and filling meal, then you should consider making this tasty paleo friendly, plantain, and salmon power bowl. This is a very balance bowl, which can easily be customized to suit the flavors that you enjoy eating. 
In addition to all of this, this paleo friendly power bowl recipe takes very little time to create. It takes just 25 minutes in total to prepare and cook, so you can enjoy eating it in no time. 
In this article, we will provide you with clear steps on how you create this paleo plantain salmon power bowl yourself. 
What Is A Power Bowl?
As more individuals become aware of the risks associated with fast food, they search for healthier alternatives that can work with their hectic schedules. Power bowls can help with that.
These all-in-one meals, often referred to as "grain bowls" or "buddha bowls," can not only be easy to transport and consume but also healthy and Instagram-worthy. If you're not familiar with the term, a power bowl is essentially a delicious, highly nutritious, all-in-one meal in a bowl.
A power bowl consists of 5 elements:
Base – The base is made from greens, vegetables and whole grains.
Vegetables – A plethora of raw and cooked vegetables can be included, to create a vibrant meal.
Protein – Protein including plant based proteins makes up a quarter of your power bowl.
Dressing – Every fantastic power bowl comes with a nice sauce or dressing to finish it off.
Topping – A topping is optional, but if you do include it, add a pleasant crunch and bite to your bowl. This could include roasted chickpeas, nuts, or seeds. 
Ingredients Needed 
To make this paleo plantain salmon power bowl, you will need the following ingredients.
1 – 2 plantains.
2 filets of salmon.
7 ounces of spring greens.
1 pepper.
1 avocado.
1 tablespoon of coconut aminos.
½ teaspoon of dried chilies.
¼ teaspoon of salt.
Leftover root vegetables (optional).
Plantain Salomon Power Bowl Steps
Once you have collected all your ingredients, you can follow these straightforward steps to create this tasty power bowl.
Step 1: Cook Your Salmon
Preheat your oven to 350 degrees Fahrenheit.
In a small bowl, combine your chili, coconut aminos and salt together. Once fully combined, place your salmon filets on a baking tray. Pour this chili and salt mixture evenly on top of both of your salmon filets.
Place your salmon filets in the oven to cook for 22 to 25 minutes.
Step 2: Chop Your Vegetables
While the salmon is in the oven, it's time to chop your pepper and plantains. You should dice both the pepper and plantains, so they are a similar size.
Step 3: Steam Plantain And Greens
Once you have diced the plantain, you need to steam them either in the microwave or on the stove over a pot of boiling water. 
Steam your diced plantain until they are soft. This should take around 6 to 8 minutes. Then, set the plantain to one side and steam your spring greens for about 2 to 3 minutes.
Step 4: Chop The Avocado
You should chop your avocado just before assembling the power bowl, to prevent the avocado from turning brown. You want to ensure that you chop the avocado into small bite size pieces.
Step 5: Assemble The Power Bowl
Once your salmon is cooked all the way through, you can remove it from the oven and begin assembling your power bowl. 
What people love about power bowls is how they are presented, so you can get really creative in how you display the food inside the bowl
We would suggest you add your salmon to the bowl first, and then add your plantain and spring greens. You may wish to add some root vegetables if you are using, and your pepper and avocado. 
Remember, to add the cooking juices from the salmon. Finally, sprinkle more coconut amino on top of the bowl for a final crunch and enjoy. 
Why Are Power Bowls Good For You?
Power bowls are an easy way for you to eat a really balanced meal. They contain foods and ingredients from various important food groups. Thus, as long as you have the right balance of protein, grains and vegetables, a power bowl can be a really nutritious and healthy meal. 
For a lot of people, power bowls are focused on clean eating, that also provides you with various textures, colors, and flavors to enjoy. You can easily customize a power bowl so that it never gets boring. 
Can You Store Power Bowls?
It is better to make a power bowl fresh, to enjoy the fresh flavors. Although, if you enjoy meal prepping, then you may make a power bowl in advance and then place the contents in an airtight container. This can be kept in the refrigerator for up to 3 days. 
We would advise you never freeze a power bowl, as the contents usually don't freeze that well. Thus, when it defrosts, you won't have the right mixture of textures, which people enjoy from a power bowl. 
Conclusion 
If you have just discovered power bowls, then you must try this plantain and salmon power bowl. It consists of various flavors and textures for you to enjoy. If that wasn't enough, then this recipe is also paleo friendly and can be customized to include ingredients that you love to eat. 
This recipe is extremely simple and straightforward to follow. Anyone can create this power bowl in under 30 minutes. It is also really easy to make vegan by adding a plant based protein instead of the salmon.
We hope you have enjoyed this article, and are tempted to try recreating this paleo plantain and salmon power bowl yourself.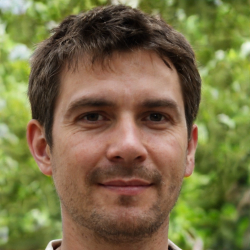 Latest posts by Justin Roberts
(see all)