Pull pork is a delicious meal to prepare by itself and creates mouth watering leftovers to be enjoyed the following day.
With pulled pork, you can eat it as it is, or you may turn it into a burger. There are a lot of things that you can do with pulled pork to make it a satisfying meal.
For a really comforting meal, why not stuff a potato with your pulled pork, and caramelized onions. The mixture of sweet and savory flavors work well together to create a really filling meal. This could be a really simple meal to try for any weeknight meal.
In this article we will explain how you can create pulled pork, caramelized onions and stuffed potatoes.
Why Should You Try This Dish?
There are many reasons as to why you should try making this dish for you and your family. While in this recipe, we make the pulled pork from scratch, you could use any leftover pulled pork you made a couple of days prior. 
Everything you expected from a bun is delivered by oven-baked potatoes, which are really straightforward to cook.
Whether it's game day or you just want a tasty lunch, they make the ideal basis to top with a heap of pork, extra sauce and your caramelized onions. 
You can use any type of potato that you prefer, but we've found that sweet potato gives the dish a pleasant sweetness.
Overall, this is a simple recipe to follow, which can be customized to suit the flavors that you enjoy eating the most. 
Ingredients Required For This Recipe
To make pulled pork, caramelized onions and stuff potatoes you will need the following ingredients. To make things easier for you, we have broken the ingredients down into what you will require for each element. 
Pulled Pork Ingredients
1 to 1 ½ cups of BBQ sauce
2 pounds of boneless pork loin
1 teaspoon of paprika.
1 teaspoon of chili powder.
½ teaspoon of ground cumin.
½ cup of beef stock. 
1 teaspoon of salt and pepper.
Caramelized Onions Ingredients
1 tablespoon of butter.
1 to 2 yellow onions.
1 teaspoon of brown sugar.
Salt and pepper. 
Stuffed Potato Ingredients 
4 large potatoes (either sweet potato or russet potato)
Pulled Pork Caramelized Onion And Stuffed Potato Steps
Once you have collected everything you need to complete this recipe, you are ready to begin. If you are using leftover pulled pork, then you can skip over the first step. 
Step 1: Cook Your Pork
Using a small bowl, combine the cumin, paprika, chili powder and salt and pepper. With this mixture, rub it all over your boneless pork loin. 
Once fully covered, place your pork loin in a slow cooker. Alongside your pork, you also need to add in your beef stock. Now you can cover and cook your pork for around 8 hours. 
Step 2: Bake Your Potatoes
Preheat your oven to 400 degrees Fahrenheit. 
Then on a baking tray place your potatoes. You may want to poke each potato a couple of times with a fork, to ensure they don't burst open while cooking. 
Your potatoes will take around 45 minutes to cook, or until they are soft and tender.
Step 3: Shred Your Pork
After 8 hours in the slow cooker, your pork should be tender and falling apart. Remove the pork and place it into a large bowl. Then, using two forks, pull the pork apart. This will create a shredding-like effect. 
Once your pork has been shredded, you can cover it in your BBQ sauce and place the pork back into your slow cooker. Cook on a low for a further 30 minutes.
Step 4: Caramelized Onions
While the pork and potatoes are cooking, you can turn your attention to the onions. 
Slice your onions into 1 cm strips, ensuring they are all a similar size. 
Over medium-low heat, melt the butter in a large frying pan. When the butter has melted, add the onions and stir occasionally for about 30 minutes, or until the onions are a deep golden brown and have caramelized. 
Add your brown sugar and season salt and pepper to taste. Then you can remove the onions from the heat.
Step 5: Assemble
Once the potatoes are soft, you can remove them from the oven. Using a sharp knife, slice lengthwise down each potato.
Take a tablespoon of your pulled pork and place it inside the potato. Then you can add a sprinkle of caramelized onions on top of your pork.
As a final touch, you could drizzle on more BBQ sauce, and then serve. 
Storing Leftovers
This recipe should feed four people, but there may still be leftovers.
With your pulled pork, allow it to reach room temperature. Then place it in an airtight container and store it in the refrigerator for 4 to 5 days.
You may reheat it in the microwave when you're ready. For added freshness, you may freeze any leftover pulled pork in an airtight container for up to three months.
If you have any leftover caramelized onions, you may keep them in the refrigerator for a week in an airtight container. They can also be frozen for up to two months.
While your cooked potatoes may last up to four days in the fridge and up to 1 year in the freezer, the quality and texture suffers. It is best to cook these fresh!
Conclusion 
Pulled pork, caramelized onions and stuffed potatoes is a really easy yet comforting meal you need to try yourself.
By following the steps we have outlined above, you will be enjoying this delicious meal in no time.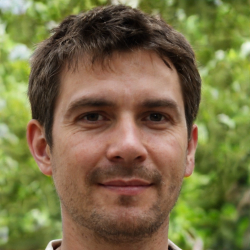 Latest posts by Justin Roberts
(see all)