Want to know something shocking? 
Alcohol contains an ILLEGAL amount of calories! Okay, well not illegal, but it should be. How are we supposed to enjoy our favorite cocktails when they're criminally calorific?
Well, we've been searching high and low for the solution, and we think we've found it Low-cal cocktails. Yes, there is such a thing and no, you won't have to sacrifice ANY of your favorite flavors to enjoy them. 
In this post, we've put together our top ten favorite low-cal cocktails. From the classic to the experimental, you'll find something for everyone in this roundup! 
Let's kick this roundup off with a classic, summertime treat: a watermelon and champagne cocktail! This is EXACTLY the kind of drink you want to be sipping by the beach, and you'll be pleased to know, you can do it totally guilt-free.
This iconic #summervibes cocktail is light and refreshing and will dance delicately on your taste buds.
Even if you're not a fan of champagne, you'll love this – the watermelon offers just enough sweetness to balance out the tartness of the champagne, creating a foolproof, crowd-pleasing cocktail that's easy on the eyes, and the stomach.
All you'll need is half a cup of champagne, half a cup of watermelon juice, and a delicate splash of lime to pull this together. At around 100 kcal per cocktail, this is the ultimate guilt-free drink! 
In keeping with our beach-themed, summer vibes cocktail selection, let's take a look at this super skinny, super tasty grapefruit margarita.
Grapefruit SCREAMS summer (as does margarita), so this pairing makes for an actual match made in heaven.
It's sweet, delicious, and comes in at just 120 kcal per drink! To bring this iconic flavor combination to life, you'll need an ounce of triple sec, an ounce of gold tequila, the juice of half a grapefruit, the juice of half a lime, and around half a cup of sparkling water.
Simply combine all of your ingredients together, and serve it over ice for a skinny, tasty cocktail your guests will go CRAZY for. 
Kombucha Mimosa, anyone? This pomegranate kombucha mimosa is genuinely one of the best things we've ever tasted.
We all know the amount of calories in alcohol is dangerously misleading (and quite frankly criminal), this mimosa is SO good, you won't even know you're ditching half the calories!
There's so much to love about this cocktail, but it never fails to kick any celebration off with a bang, and it's PERFECT for brunch with the girls.
Bubbly, sweet, and totally moreish, simply throw together some champagne or prosecco, the juice of three oranges, kombucha, pomegranate seeds, orange peel, and coconut sugar, and you're done!
Coming in at just 100 calories per drink, this is definitely one cocktail you won't need to feel guilty for indulging in. 
This summer-themed, super-tasty cocktail is one of a kind. Whatever the event and whatever the craving, this orange crush cocktail will allow you to indulge in some of your favorite flavors, entirely guilt free.
It's vibrant, refreshing, and is destined to get those good vibes flowing between you and your guests.
To create this classic cocktail, you'll only need a few simple ingredients, including ice cubes (duh), freshly squeezed orange juice, seltzer, vodka, and triple sec!
Thanks to its high alcohol content, you probably won't need more than a couple of these to feel a little woozy, so there's no need to overindulge.
If you really can't get enough of this cocktail, though, don't worry. Each drink contains just 164 calories, so dive in (responsibly!). 
Not every low-cal cocktail has to be extravagant. Sometimes, you just need to strip it back to basics. This is where the classic gin and tonic comes in.
This classy cocktail never seems to go out of style, and it has been a favorite amongst alcoholic drinkers for decades.
The gin and tonic is perfect for any occasion, and if you're not feeling particularly creative, it's never been easier to throw together a tasty, low-cal drink! It's tasty, refreshing, and delicate, and this timeless, go-to cocktail is low-effort and low-cal, too: each drink contains just 113 calories!
Serve it over ice with a delicate slice of lemon for an extra flavor boost that will keep your guests coming back for more every time. 
So far, we've introduced you to some classic summer staples. Although they can be drunk the whole year round, everything here SCREAMS summer.
If you want a low-cal cocktail that's a little more versatile (and arguably more suited to the colder months), you need to check out this decadent skinny hot buttered rum.
Whether you're getting ready for Thanksgiving, Christmas, or a holiday-inspired get-together, this is one cocktail you NEED to be serving to your guests.
This skinny hot buttered rum is loaded with the best flavors of the season, including nutmeg, cinnamon, brown sugar, and ginger. It's warming, hearty, and delightfully alcoholic – plus, it looks absolutely amazing!
If you're really ready to put in the effort, this hot buttered rum will take you around 6 hours to cook, but just 5 minutes to prepare.
You'll need plenty of butter, cinnamon, brown sugar, dark rum, and those classic seasonal spices like ginger, nutmeg, cinnamon, and cloves. Plus, each 100ml serving comes in at just under 40 calories! Yes, you read that right!
If we asked you to name three of the most iconic cocktails, we have no doubt that the humble martini would be somewhere on your list.
This lemon square martini offers a refreshing, low-calorie twist on this classic drink – and it's so good, you seriously won't be able to get enough of it.
Coming in at 113 kcal per serving, this is a totally guilt-free drink that you can enjoy the whole year round.
Made with vodka, limoncello, lemonade, a squeeze of fresh lemon juice, and some powdered sugar for the rim, be prepared to blow your guests out of the water with this light, refreshing, and super punchy martini.
Sweet, slender, and sophisticated – there's nothing you WON'T love about this lemon square martini. 
Ahh, mojitos. If there's one cocktail we can't do without, it's mojitos. Heading to brunch? Mojito. Need something refreshing to pair with your dinner? Mojito. Lunch? Mojito. Breakfast?
Well, if we didn't have to work mojito. This skinny coconut mojito will eliminate ANY guilt you feel about lapping up this timeless cocktail.
This coconut mojito is skinny for a reason – each drink comes in at just 122 kcal. Although it's pretty simple to throw together, it definitely doesn't skimp on flavor.
To create this iconic crowd-pleaser, you'll need some fresh mint, lime, syrup, rum, coconut water, ice, and sparkling water. It really doesn't get any more refreshing than this. 
Okay, vodka lovers, this one's for you. Just like our humble gin and tonic, this simple vodka and soda cocktail goes to show that sometimes, the simplest drinks are the best.
This cocktail doesn't boast anything particularly fancy, but it packs a REAL flavorsome (and alcoholic) punch, all with a guilt-free, low-cal makeup.
This vodka and soda cocktail is ideal for any occasion: whether it's day or night, formal or informal, this vodka soda is refreshing and loaded with flavor.
Coming in at just 60-85 calories per drink, you have NO excuse not to serve this up to your guests. Plus, you only need two ingredients – vodka, soda, and a fresh wedge of lime. It really couldn't be easier to treat yourself! 
As our roundup of the tastiest low-cal cocktails comes to a close, it's time to finish up on a berry-infused high with this stunning blueberry spritzer.
There's just something about alcohol and fruit that never misses, and this blueberry spritzer will take your appreciation for the two to a whole new level.
Ready in just 5 minutes and packing only 117 calories per drink, you really need to get yourself to the kitchen ASAP.
This light, refreshing, super skinny cocktail boasts some of our personal favorites – lime, champagne, and blueberries. It's a combination we never would have put together ourselves, but boy, does it pack a PUNCH!
Simply throw together your blueberry juice, lime juice, sugar, champagne, ice cubes, and a few flesh blueberries for decoration, and you're done. This is one cocktail you won't be able to do without! 
The Bottom Line 
We LOVE cocktails, and you do too – that's why you're here! Thankfully, even if you're in the throes of a restrictive diet, these incredible cocktail recipes go to show that it's possible to enjoy some of your favorite alcoholic drinks, without counting up the calories the whole time.
Whether you want the classic flavors of gin or vodka, or you're ready to push the boat out with some seasonal buttered rum, we hope this post has given you the inspiration you need to whip up some decadent, low-cal cocktails for you and your guests!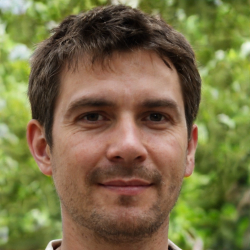 Latest posts by Justin Roberts
(see all)