Turkey is famous for its rich culture and even richer foods. Anything that comes out of a Turkish kitchen is going to have a distinct flavor that you can't help but fall in love with.
These dishes are usually very labor-intensive, so anyone who takes the time to make a Turkish dish has probably put their heart and soul into it.
Popular ingredients in Turkish cuisine include lamb, beef, chicken, eggplant, onions, beans, lentils, zucchinis, and much more.
This cuisine often uses seasoning options like red pepper flakes, black pepper, thyme, mint, cumin, sumac, bay leaf, cinnamon, cloves and rosemary.
These all give the food a distinct taste that many of us know and love.
If you are on a keto diet, but still want to enjoy Turkish food, you can do so easily!
There are plenty of keto-friendly Turkish recipes that you can still enjoy while keeping carbs and sugars down. If you want to learn about some of these recipes, just stick around.
In this article, we will be going through 15 of our favorite mouthwatering Turkish keto recipes that you will want to enjoy over and over again.
Borek is a type of traditional savory pastry dish from Turkey. It is usually filled with cheese and spinach, but can also include ingredients such as sausage and minced meat.
Popular vegetable fillings include things like tomato sauce, leeks, and zucchini, and parsley is a popular choice for seasoning.
This recipe is super easy to make, and requires ingredients such as almond or coconut flour, cream cheese flax meal, and a handful of others.
You can play around with the filling to find what you like, but the minced beef, cheese, and spinach filling from this recipe is sublime.
This Turkish lamb chop recipe is packed full of delicious flavors from the array of seasoning that finds its way into the dish.
You can expect fennel, coriander, and cumin seeds, dill, garlic, red pepper flakes, and tahini to get your taste buds working.
The lamb in this recipe needs some time to marinate (a minimum of 30 minutes, but longer is better). This will help to make the flavors bolder, and better than ever.
To serve, you can enjoy the lamb with your favorite keto-friendly salad, or roasted vegetables.
Gozlemes are a kind of crispy Turkish flatbread that gets stuffed with various delicious fillings. You could see them as a type of turnover, and is typically made with unleavened dough.
The dough is super simple, with the only ingredients being flour (in this case almond or coconut flour), water, and some salt.
The filling for this recipe calls for feta cheese, ground beef, and spinach. For seasoning, you will get to enjoy salt, pepper, tomato paste, rosemary, oregano, basil, onion powder, paprika, coriander and turmeric.
You know this dish is going to be beyond delicious with all these ingredients!
These Turkish stuffed flatbreads are beyond delicious, and the recipe is so easy.
You can use a tortilla or flatbread of your choice once you have the filling created, or you could use something else, like grape leaves!
If you do go with a flatbread, you can make your own to make sure it is keto-friendly, or head to the store.
Like many Turkish recipes, the primary components of this include ground beef (or lamb), feta cheese, and spinach.
Additional ingredients for the seasoning include tomato paste, black pepper, cumin, and salt – simple, but very effective and tasty.
Menemen is a type of tasty Turkish breakfast dish that consists of eggs, tomatoes, and green peppers cooking up in a skillet.
The addition of feta cheese adds some delicious flavor and fat to make it perfect for a keto diet.
Since this is a breakfast dish and only takes around 15 minutes to make, you know this might just become your new go-to morning dish. It's quick and easy, and has everything you need to get your day started.
This Turkish cabbage stew is the ultimate comfort food, with the combination of cabbage, onion, and either lamb or beef.
It has immaculate flavors, including beef broth, coriander, cumin, paprika, red pepper flakes, and tomato paste.
You will definitely find yourself craving this dish in the winter, and it will warm your bones immediately. Don't miss out on it!
Love pizza, but want to stick to the Turkish way of doing things? This keto lahmacun is going to be exactly what you are looking for – a delicious Turkish pizza!
The fathead dough is made with simple ingredients like egg, almond flour, cream cheese, mozzarella, and some salt, that's it!
You can go with any keto-friendly topping you like, but the one for this recipe is already perfect.
To make it, you will need ground beef (lamb will work, too), onion, tomato purée, paprika, cumin, cinnamon, and salt. You will not be disappointed.
Feel like a heartwarming soup to warm up your bones? This Turkish lentil soup will be everything you are looking for and more.
If you wanted to make this dish more hearty, you could add in some minced beef or lamb and some extra vegetables, but this recipe is still fantastic as is.
To make this dish, you are going to need red lentils, onion, flour, butter, water, salt, pepper, and a stock of your choice.
This Turkish eggs recipe is wonderfully easy, especially if you can get your hands on Lo-Dough. To make this, you are going to need cheese, eggs, garlic, sour cream, butter, parsley, and white vinegar.
The Lo-Dough is used to mop up the eggs and the rest of the ingredients once cooked, making this an excellent breakfast choice!
The best part is that you only need around 10 minutes to get everything together and cook. It's fantastic for a quick and easy breakfast.
Big fan of shish kebab? You are going to love this super easy Turkish classic – guaranteed.
To make it, you will need ground beef, onion, garlic, hot pepper paste, tomato paste, cheddar cheese, and some tasty seasoning like thyme, cumin, and paprika.
Enjoy this dish with a side of baked eggplant – you won't be able to get enough of it.
This is a variation of the aforementioned borek recipe at the start, but slightly different ingredients get used.
Here, coconut or almond milk gets used alongside keto-friendly puff pastry, feta cheese, mint, sesame flour, and paprika.
This is easy, but always makes for a delicious and fantastic snack.
This is a Turkish chicken kebab recipe that you will be drooling over. In an hour, you can get this ready to enjoy with a couple of simple ingredients.
All you need are chicken thigh fillets, yogurt, garlic, tomato paste, and a handful of other flavorful ingredients.
The recipe is unbelievably easy, and might become your new go-to dinner when you are craving something packed full of flavor.
This ground beef stuffed eggplant dish is easy to make, and is ready in under two hours.
The ingredients you will need will include things like the eggplants, ground beef (or lamb), onion, cumin, parsley, garlic, and diced tomatoes.
Combined, these flavors are going to blow you away, so make a note of this delight.
This modified moussaka recipe is perfect to fulfil your craving while keeping things better for a keto diet.
You need a handful of simple ingredients such as minced beef (or lamb), eggplant, onion, tomatoes, and a handful of delightful seasoning options.
You will only need around 30 minutes to make this dish, so it's perfect for busy days.
Can't get enough of eggplant? This casserole is going to be something you will love. All you need is eggplant, onion, garlic, tomatoes, and a few other simple ingredients.
This is a fantastic way to keep things vegetarian-friendly. You could even make it vegan-friendly if you skip on the mozzarella or go for a vegan option.
The rich flavors from the chili flakes, cinnamon, and pepper work together to give you the ultimate comfort casserole.
Final Thoughts
Turkish food is full of incredible flavors and textures, and it would be a shame to miss out on these if you are on a keto diet.
Luckily, there are lots of mouthwatering options for you to dig into, no matter what diet you are on.
From vegetarian dishes to delightfully meaty ones, there will definitely be something for everyone to enjoy in Turkish cuisine.
The best part is that most of these recipes are super easy to make, and you can get them done in no time.
So, the next time you are feeling like something that is packed full of flavor, why not try one of these dishes? You will not be disappointed.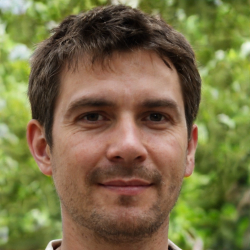 Latest posts by Justin Roberts
(see all)