If you're trying to lose weight, you'll be pleased to know that you don't have to restrict yourself too much.
You can still enjoy all of your favorite foods and discover new tasty combos, without jeopardizing your waistline. 
If you need a burst of inspiration to get you started, we've compiled this list of the 20 tastiest low-cal wraps…. Ever. Sit back, relax, and get ready to be inspired… Healthy, tasty lunchtimes await you! 
Let's kick off our roundup with this low-cal, super tasty chicken and avocado wrap. This decadent pairing blends beautifully to create a creamy, refreshing, and outstandingly tasty lunchtime treat!
Coming in at just 300 calories a wrap, this lunchtime staple is rammed with so much protein, you won't even miss the extra calories! 
Dark meat, yogurt marinade, and crunchy cucumbers – this chicken shawarma with yogurt sauce is truly scrumptious.
Each wrap contains 341 calories and over 31 grams of protein – there'll be no midday snacking with these wraps!
Loaded with pepper, cilantro, onion, chicken lemon juice, cumin, yogurt, and all-spice, they definitely don't miss a beat when it comes to flavor, either. 
Now it's time to bring a greek-inspired twist to your lunchtimes with these greek roasted red pepper wraps.
Each wrap contains just 236 calories, 9 grams of protein, and plenty of bonus nutrients, including iron, vitamin a, vitamin c, calcium, and potassium!
These punchy pepper wraps are bursting with cucumber, baby mushrooms, feta, olives, green onions, spinach, and red pepper.
When they come together, you'll indulge in a truly unforgettable taste experience – refreshing, punchy, creamy, and moreish, all while being gentle on the waistline.
It's time for another spinach and feta-inspired recipe with these spinach and feta wraps with garlic.
These healthy, low-cal wraps are the ideal veggie lunch – they can be put together in a flash, and they're loaded with flavor.
Each wrap boasts a tasty blend of hummus, garlic, spinach, pepper, and feta – that's it!
With just a few ingredients, you can create this decadent lunchtime treat – and it'll only set you back 270 calories, and 15 minutes of prep time! Score.
Want to add a fruity twist to your average chicken wrap? These chicken and apple kale wraps use the actual kale in place of a tortilla – the result?
A tasty, low-cal, low-carb wrap that's packed with flavor and nutrients. Mustard, mayo, kale, chicken, red onion, and apple are all that's needed to create these juicy flavor powerhouses.
With just 370 calories and almost 30 grams of protein per wrap, you'll be feeling full all the way until dinner. 
These vibrant, refreshing, cheesy, veggie-packed wraps are one recipe that the WHOLE family will love. Introducing: rainbow veggie wraps.
Loaded with olive hummus, cheese, spinach, pepper, broccoli, cabbage, carrots, and a heavenly green goddess dressing, these wraps are a no-mess, no-fuss, low-cal alternative to an unhealthy lunch.
Although they're a little on the higher end of the calorie spectrum (391 per wrap), these tasty creations are loaded with nutrients, including calcium, magnesium, vitamins a and c, iron, and folate.
It's a great way to dose fussy eaters up with more nutrients than you can shake a stick at! 
Tomato, basil, and mozzarella – the holy trinity. We see it time and time again in some of the tastiest recipes known to man.
Now, you can bring it to your low-cal lunchtimes! These wraps are quick, easy, and super tasty. Plus, they're veggie-friendly, and contain just 277 calories per wrap! Sometimes, less is more.
All you'll need to create these is some wraps, pesto, salad leaves, tomato, mozzarella, and spices of your choice, including basil and dill. Done! 
Make your breakfast go off with a bang, with these egg and hummus breakfast wraps. Forget the bacon and sausages… you won't need them!
These wraps are quick, healthy, and Mediterranean-inspired. Loaded with feta, spinach, egg, onion, mushrooms, hummus, and sun-dried tomatoes (see also "How To Make Sun-Dried Tomato & Basil Pesto Zoodles"), you'll never be bored of breakfast again.
Each wrap contains just 300 calories and 21g of protein – there's no better way to start the day! 
Next up, we have the classic tuna(see also: 15 Amazing Low Calorie Tuna Recipes To Make This Weekend) wrap. Each wrap takes just 10 minutes to prep, and they're loaded with 27g of protein, 23g of carbs, and just 248 calories.
Crunchy, healthy, and yummy, you'll only need some tuna, pepper, celery, greek yogurt, spinach, and your wraps to pull these together. We love them, and we're sure you will, too. 
Let's look at another Mediterranean-inspired wrap with these succulent salmon wraps.
These wraps SCREAM summer – they're perfect for those warm, lazy evenings, and they're so easy to prepare, you'll barely need to lift a finger.
All you'll need is your wraps, tzatziki, a fresh salad, and some cooked or baked salmon. Throw it together, and you've got a divine meal for just 571 calories. 
Tofu lovers, here's one for you. These spicy vegan tofu wraps are here to indulge your palette and save your waistline.
Load these wraps with tofu, onion, garlic, mint, and some other of your favorite spices. Then, add in some tomato, spinach, lettuce, cucumber olives, avocado sauce, red peppers, and whatever else you fancy.
The end result comes in at around 400 calories – so you won't be feeling guilty for devouring these! 
Much like our rainbow veggie wraps, these rainbow tortillas are here to save you from your lunchtime boredom.
Healthy, tasty, and low-cal, these wraps boast a tasty blend of cream cheese, beetroot, carrot, pepper, and spinach.
That's really all you need to take your lunchtime to a whole new level. At just 110 calories per wrap, you REALLY can't go wrong! 
If you need some roasted veggies to spice up your day, look no further.
These roasted veggie wraps have just 122 calories per serving, and they're brimming with mushrooms, red pepper, coriander, courgette, onion, and eggplant.
Personalize these with your favorite sauces for a real flavor adventure. 
If you love cheese, stick around for this cheesy air fryer lunch wrap! Yes, it's low-cal – just 170 calories per wrap, to be precise, AND you'll get a generous amount of protein in there, too.
All you need is some deli meat, light cheese, spinach, and a tortilla. Reaching your weight loss goals has never been tastier… 
Now for one of our personal favorites. These grilled chicken naan wraps with roasted red pepper tahini sauce are to DIE FOR.
Your chicken is marinated in a beautiful blend of spice yogurt, bundled up in a warm naan, and loaded with veggies and that roasted red pepper sauce….
Now, these are a little naughty (around 800 calories per serving), but with so much protein in there, you'll only need a light breakfast and dinner to get you through! 
Here's one for the vegans – sweet potato and mint tahini cauliflower rice wraps…. yum!
At just over 500 calories per wrap, it's never been easier (or lighter on the waistline) to squeeze in a tasty lunch.
Loaded with sweet potato, chickpeas, avocado, tomato, spinach, and spices, you NEED to try these! 
Now for some Mexican-inspired lunchtime fun with these Mexican chicken quinoa salad wraps.
Each wrap is packed with chicken, quinoa, avocado, pepper, salt, and many more veggies, these wraps have around 500 calories per serving, and definitely don't skimp on flavor. 
Let's keep things simple with these ham and turkey wraps. And what if we told you that these contain just 60 calories per wrap… Yes, 60 calories!
To create these decadent wraps, all you'll need is some mayo and mustard, cheese, turkey, bacon, tomato, avocado, and spinach. It's a winner. 
These honey and lemon chicken wraps are the stuff of dreams, and now, they're here to bless your lunchtimes.
At just 198 calories per wrap, they really don't get more guilt-free than this!
Plus, you'll only need a few staple ingredients, including fennel, honey, spring onion, radish, chicken, mustard, and chives… our mouths are watering! 
To finish off our roundup, we're sharing one of our best-kept secret recipes… smoked salmon and cream cheese wraps.
Coming in at just 212 calories per wrap, you can whip these up with a decadent blend of tomato, radish, cream cheese, smoked salmon, lemon juice, red onion, and a pinch of salt and pepper.
Easy peasy. 
The Bottom Line 
If the thought of a low-cal wrap fills you with terror, fear not – these super tasty wrap recipes are here to save the day!
Our collection of recipes just goes to show that low-cal doesn't have to mean low-flavor. Whatever your craving, you can be sure to find a recipe to suit you!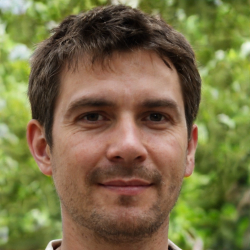 Latest posts by Justin Roberts
(see all)