Paleo eating has become a trend in recent years, but what is it?
Well, it's simply trying to replicate the paleolithic diet of your ancestors (although how accurately we can do that is another question).
This means lots of organic ingredients with no processed ingredients whatsoever.
This diet has been described as improving the quality of people's immune systems as well as being beneficial for your joints and brain.
By ditching milk, cheese and other dairy products, people have sworn to have experienced an increase in energy and fewer illnesses.
But what about breakfast? Is there any paleo early morning starters that will give you that boost of energy to start your day?
Luckily for you, there are. Here are our 15 paleo breakfast recipes that you can get stuck into straight away.
What Is The Paleo Diet?
This is any food that you can imagine our agrarian ancestors eating. This means no grains, flour, dairy or any other processed ingredients.
Luckily, there are plenty of non-processed foods that you can eat on the paleo diet.
This means you can eat lean meats, fish, vegetables, eggs, nuts and seeds. If it looks like you can harvest it fresh from the ground or the farm, then you can eat it.
Simplicity is the key to a lot of these dishes. You should use foods that come in their simplest form without anything added to them.
One way to check this is by looking at the packet.
The fewer ingredients and additives, the better. Although the freshest stuff comes with no packaging at all!
15 Best Paleo Breakfast Recipes
We all know that usually scrambled eggs come with that little extra milk to give them their creaminess, but if you are going paleo, then that is not an option.
This recipe exchanges the regular cow's milk for almond or nut milk… all homemade of course!
When you are frying the eggs, you might be worried about using processed sunflower and or olive oil.
Well, instead of using these, you should try using avocado oil instead. Add a little bit of fresh bacon, and you have a delicious breakfast treat to get your day going.
When you are trying to fill your paleo dish with meat substitutes, you can go wrong with some thick and hearty vegetables.
This is where roasted brussels sprouts and sweet potatoes swoop in to save the day.
This combo is sweet, delicious and, most importantly, nutritious.
This dish is baked until all the ingredients are soft and mixed together. Add in some fresh eggs, which will really bind the whole thing together.
But if you still feel that this breakfast is lacking, then slice and dice some fresh sausages to go in there too.
Sometimes you just don't have time to prep so many ingredients, messing around with seasonings or sauces. This is where smoothies really are the best breakfast option.
You can fill a smoothie with so many fruits and vegetables: banana with spinach, strawberries with kale, cherries with avocado, and the list goes on!
This recipe has nutritious spinach blended with blueberries and bananas for that extra sweetness.
Add some unsweetened nuts or almonds in there and you have a great paleo kick starter for your morning – just make sure the ingredients are organic.
If you do a sweet treat in the morning, what is the best option for you? Well, if you want to try these paleo biscuits, then you'll need to know what ingredients are going into them.
This recipe uses organic almond flour, rather than the usual processed stuff.
The secret ingredient for these cookies is ghee, which helps to bind the cookies together and keep them nice and moist.
This also contains some fresh herbs, which are great for adding that savory flavor to your cookies.
If you want that mela that straddles breakfast and brunch, then why not try this one? This is a tender egg breakfast brimming with protein, so certainly one for your health-conscious gym-goers.
It meal comes with spinach and broccoli rabe that really boosts the nutrient content.
Add a little non-dairy milk and you have everything that you need to keep you full until lunch or maybe even dinner. All you need is a frying pan or skillet to simmer the ingredients.
One way to ensure that your meals are paleo is by making them yourself at home (see also "Amazing Paleo Brownie Recipes").
These turkey sausages are just ideal for anyone who is conforming to the paleo diet. All you need to do is take some turkey meat and grind it up in a blender.
Once you have done this, then shape them into breakfast patties and fry them in a pan with some herbs and other seasonings.
Serve it up with eggs and sliced avocado and you have everything that you need for a great paleo breakfast.
If you want to get rid of the processed elements that come with bread (see also "Gluten Free And Paleo Rosemary Cassava Bread"), then why not slice up some fresh sweet potato and put it in the toaster?
This meal will take you hardly any time at all and you can top it with banana, smashed avocado or freshly made peanut butter.
If you are trying to keep your diet simple, why not keep the list of ingredients simple?
Steak and eggs is a protein-rich breakfast that you can be sure will give you everything that you need to build up those muscles. You can serve this with a fruit or green salad.
Now that you won't be able to get your usual candy bar snacks on your way out of the door from work, what are you going to eat?
Well, you can always make your own candy bars at home. Dates, almonds and almond butter all combine together to create a sticky and sweet treat.
Putting something in the air fryer is a quick and easy way of getting something cooked with very little processed oil or grease.
This breakfast can be done in minutes. Whip up some eggs and avocado and you will have the perfect paleo breakfast.
As anyone who has done their research into the paleo diet will know that oats are a no-no.
This is why you can replace what is normally a very oaty pudding with some chia seeds. These seeds are very versatile and expand when water is added, giving you plenty of body.
Again, you can't go far wrong with throwing a bunch of ingredients into a pan and cooking them up quickly. This features ground turkey, bacon, avocado and various herbs and seasoning.
You can prep this one the night before, so you won't have to clean up before going to work the next morning.
Combining the sweet with the savory, this breakfast smoothie will be that belly-filler that you'll need to get through the morning.
The avocado is a source of some very healthy fats, add to that the vitamin-rich mango, then you'll have a completely rounded paleo breakfast.
This next one comes with a superfood that is brimming with antioxidants, which are great for your immune system. This is also a wonderful dish to eat.
This comes with sweet pureed pineapple juice and granola (although make sure that it does not contain any grains).
This meal is very easy to prep, giving you everything that you need for your day to get started.
This type of frittata comes with bacon, eggs and plenty of healthy vegetables. Throw them all in a skillet and get them fried up the night before.
Frequently Asked Questions
What food should I avoid with paleo?
You should make sure that you do not touch dairy, this means no cow milk or cheese.
You can, however, use substitutes such as almond and nut milk, although make sure they are taken from organic sources.
Can I eat fruits on the paleo diet?
Yes, fruits are perfectly acceptable, in fact, they are a great source of carbs if you are on the paleo diet.
However, we would avoid the pre-chopped fruit that you find in containers, as these sometimes have added sugar.
What are the health benefits of paleo?
The paleo diet has been shown to improve your immune system, as it does not contain dairy, which most people believe contains harmful bacteria.
Conclusion
Paleo isn't always the easiest diet to stick to, but if you have some knowledge about what ingredients you can and can't have, then this makes adhering to it much easier.
Remember to keep it simple and do not have any foods that contain too many additives.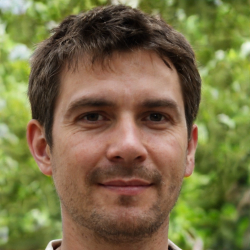 Latest posts by Justin Roberts
(see all)