If you're looking for a healthy alternative to bread, then you just have to try this rosemary cassava bread recipe!
Not only is this recipe gluten-free, but it's also perfect for those following the paleo diet, as it doesn't contain any nuts, yeast, or added sugar. 
Cassava flour is used in the preparation, while rosemary is used for flavoring. This paleo bread is excellent for making sandwiches, eating alongside soup, or toasting and topping with grass-fed butter or avocado.
Here is a complete guide to rosemary cassava bread, including the recipe, top tips for making perfect bread every time, and some frequently asked questions about this kind of food. 
What's Cassava Flour? 
The cassava root, also known as yuca, is whence cassava flour comes from. To manufacture cassava flour, the cassava root must first be peeled before being dried and then ground.
People who have been following a gluten-free or Paleo diet for a while are probably;y already familiar with this kind of flour as it is used as a substitute for plain flour in many recipes(see also: 15 Best Easy Paleo Recipes To Try Today).
Cassava flour can be used successfully as a 1:1 replacement (by weight) for wheat flour, meaning that it can be used in many gluten-free baking mixes.
Is Cassava Flour Bread Healthy? 
Yes, any bread made with cassava flour is going to be very good for you. Cassava flour is used to make bread that's grain-free and gluten-free, and it's made without yeast because it's a simple, quick bread
It is paleo-friendly because it's made with real, whole-food ingredients, and it's free of nuts, dairy, grains, and gluten.
This kind of bread is ideal to use in making paleo sandwiches because it is fluffy and has a nice crumb.
Sometimes Cassava bread can be deceptively unhealthy. If buying it in a store, check the label to see if the bread contains refined sugar, vegetable oils (like canola), wheat flour, and gums or thickeners.
Because of their pro-inflammatory properties, foods containing these components should not be consumed regularly.
The rosemary cassava bread recipe below is nutritious because it is baked using a mixture of grain-free flour, doesn't contain any added sugar or gums/thickeners, and makes use of olive oil.
It's recommended that you consume this cassava bread on the same day that you make it, just like any other kind of bread. However, if you store it in the refrigerator for up to seven days, it will remain edible. 
Reviving the taste of freshly baked bread is as easy as giving it a little zap in the microwave or giving it a quick toast in the oven.
Rosemary Cassava Bread Recipe
Ingredients
This recipe for cassava bread requires just a few ingredients, a lot of which you may already have in your home. 
These are the ingredients:
225 grams or 1 1/3 cups of Cassava flour – This is an excellent flour for use in the preparation of gluten-free sandwiches. In addition, the use of cassava flour means that this bread is free of both nuts and grains. The most important tip with this ingredient is to measure the cassava flour using the weight. One cup measurement can have a different weight each time, as It differs depending on how tightly the flour was packed into that one cup. By using weight instead, you can be sure that you're using the right amount of flour. 
42 grams or 1/3 cup of Tapioca/arrowroot flour – It's impossible to achieve the desired consistency without the use of tapioca flour, which contains starch. Because of their nearly identical bread-baking properties, tapioca flour and arrowroot flour are acceptable replacements for one another in this recipe.
1 tablespoon of chopped fresh or dried rosemary – Without the rosemary, this bread wouldn't have any flavor. You can use any other herb of your choosing in place of the rosemary if you want. 
5 Eggs – Eggs are essential to the success of this recipe. Using an egg substitute to make this particular loaf is not something we recommend. Recipes for cassava that don't include eggs typically have a sticky consistency, unless the recipe was developed particularly to be egg-free.
1/4 cup of Olive oil
1 tablespoon of Baking powder
3/4 teaspoon of Salt  
1/2 teaspoon of Baking soda 
1/2 tablespoon of Apple cider vinegar
1/2 cup of Water 
Method
This recipe is very simple and quick to do. Because it doesn't contain any yeast, there is no need to wait around for it to rise as you normally would.
As well as this, the bread can be prepared and baked in less than an hour because it takes less than forty minutes to cook!
Here is how to make Rosemary Cavassa Bread:
Step 1 – Prepare Batter 
To begin, find yourself two bowls for mixing. One needs to be a large size, and one a moderate size. Put all of the dry ingredients into the big bowl and mix them.
The cassava flour, chopped fresh rosemary, arrowroot, baking powder, baking soda, and salt are all included in this.
Next, in a bowl of medium size, whisk together all of the components that contain liquid. This means the eggs, apple cider vinegar, olive oil, and water that you will need.
The wet liquid should then be poured into the dry mixture, which you then thoroughly combined using a spatula.
Step 2 – Prepare The Oven And Baking Tray
The first thing to do is preheat the oven so the baking time is accurate later. You need to preheat the oven to 350 degrees Fahrenheit. 
The next step is to line an 8-by-4-inch loaf pan with parchment paper. After that, pour the batter into the prepared pan.
If you'd like, you can sprinkle some additional rosemary and flakes or sea salt on top of the bread.
Step 3 – Baking 
Bake the dish for 35 to 40 minutes, or until it reaches an internal temperature of at least 165 degrees Fahrenheit. 
The bread needs to rise properly so that it can be transformed into a highly fluffy Paleo sandwich bread.
Step 4 – Cooling And Serving
After the bread has finished baking, remove it from the pan and place it on a cooling rack to cool to room temperature. Once that is done, it's ready to be made into a sandwich! 
Storing Cassava Bread
As is the case with most Paleo reads, this paleo sandwich bread doesn't include nuts and is best consumed on the same day it was made.
It will keep for two to three days at room temperature in an airtight container that has been sealed, but we highly recommend storing it in the refrigerator. There, it can stay fresh for up to seven days.
If the bread gets dry and crusty, all you need to do to soften it again is warm it for a few minutes in the oven, the microwave, or the toaster oven. You could also make French toast with it!
Frequently Asked Questions 
Is There A Difference Between Tapioca Flour And Cassava Flour?
Yes, there is, and you mustn't confuse the two. Although they both originate from the cassava root, there are significant differences between the two.
The cassava root is used to extract tapioca, which is a type of starch. On the other hand, cassava flour is made from the whole cassava root.
In most recipes, you cannot substitute one for the other because they are used for quite different reasons in baking and cooking.
What's The Best Brand Of Cassava Flour?
Otto's Cassava Flour is many people's go-to choice when recipes call for this. Otto's provides cassava flour of the finest possible quality and using it in Paleo baking yields superior results to those achieved with any other brand.
Otto's Cassava Cassava is peeled, dried, and then finely ground into flour at the flour mill. In addition to this, they guarantee that each batch is devoid of the top 8 allergens.
Some other brands of flour have a grainy texture, which is not ideal for baking; they don't use organic agricultural practices, and many of them don't test their batches to ensure that they are free of allergy contamination.
Although Otto's may have a higher price tag, the food and service more than makeup for the difference.
Is Cassava Flour Gluten Free?
Yes! Cassava flour does not contain any gluten. Otto's Cassava Flour does routine testing on its batches to guarantee that its cassava flour does not include any of the most common allergies.
Is Cassava Flour Keto?
Unfortunately, cassava flour, which is predominantly composed of carbohydrates, is not suitable to eat if you are following a keto diet.
What Can I Serve Cassava Bread With? 
This recipe for cassava bread can be used in many different ways. To begin, it is ideal for use in sandwiches.
After it has finished baking and been allowed to cool, you may slice the bread and use it as a base for your favorite Paleo sandwich fillings.
It is also possible to use it in place of bread while making hamburgers.
In addition, you can use this bread to make sweet or savory toast with amazing results. For example, you could have toast slathered in nut butter, topped with avocado, or even topped with a fried egg.
Last but not least, you can enjoy this bread with a steaming bowl of soup, make french toast with it, or serve it as a side dish with any food that is usually complemented well by bread.
Summary
We hope that you enjoy making this delicious gluten-free and paleo-friendly rosemary cassava bread! Happy baking!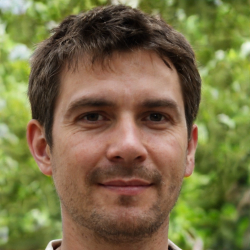 Latest posts by Justin Roberts
(see all)