Brussels sprouts are a rather controversial ingredient. Some people love the unique nutty and bitter taste of these vegetables.
These vegetables can be cooked in a variety of different ways and can be used in an assortment of dishes.
Fortunately, Brussels sprouts are suitable for keto diets. There are loads of delicious keto-friendly recipes that you can make, such as the ones below.
These indulgent and tender Brussels sprouts make a sensational side dish. Cooked in a creamy sauce infused with garlic and cheese, this dish works as a superb comfort food.
This dish will be particularly beloved by cheese enthusiasts. It contains both mozzarella and parmesan cheese, giving it a tangy taste.
The dish has the perfect finishing touch in the form of smoky bacon, which has been generously used as a topping for Brussels sprouts.
The combination of bacon, cheese, garlic, and Brussels sprouts works brilliantly.
This brilliant recipe combines Brussels sprouts with hamburger to create a gorgeous gratin. Brussels sprouts, bacon, cheddar, and beef have been used to construct this flavorsome dish.
This keto recipe will make a great dinner-time treat. It is an especially fantastic choice for families and is a good way of getting kids to eat sprouts.
Despite the impressive range of flavors, this Brussels sprouts gratin is simple to make. As a result, this creamy gratin can be made during the working week.
When the weather gets cold, nothing is more comforting than a warm bowl of soup.
This healthy Brussels sprout soup can be made with only 4 ingredients, meaning that you won't have to spend a fortune on getting these ingredients.
Namely, you can make this dish with just a leek, Brussels sprouts, butter, and vegetable stock.
This soup will be especially delicious if you crumble blue cheese on top of the soup. This will give it a potent cheesy flavor that is hard to resist if you're a cheese lover.
This air fryer Brussels sprouts recipe is so tasty that even people who do not usually like these vegetables will happily devour them.
The air fryer has given these Brussels sprouts a scrumptiously crispy texture that is paired beautifully with parmesan cheese. This infuses the sprouts with an irresistible cheesy taste.
Thanks to the use of almonds and coconut oil, the sprouts also have a pleasant nutty undertone.
Ready in just 20 minutes, these brilliant Brussels sprouts are convenient to make.
This keto salad offers a unique range of ingredients, textures, and flavors. It has a tangy, spicy, sweet, and nutty flavor that is bursting with irresistible scents.
The salad consists of sprouts, pomegranates, parmesan cheese, almonds, chili flakes, fennel seeds, and sunflower seeds.
This unique mix of ingredients not only gives the salad a range of flavors but also a variety of textures, creating an enjoyable eating experience.
The flavors of this sensational salad are bought together with a decedent dressing, which has a fresh and pungent taste.
This straightforward keto Brussels sprouts casserole can be made with just 7 ingredients. This creamy casserole is ideal for sharing with people, such as for potluck dinners.
The sprouts have been covered with cheddar cheese and bacon, both of which pair beautifully with the sprouts.
These toppings give them a tangy and smoky taste that makes the sprouts appear a little more interesting.
This casserole makes a delectable side dish that pairs well with an assortment of main dishes, including meat.
If you want a keto-friendly alternative to rice, cauliflower can be an outstanding option. Though this meal may seem bland, fantastic flavorings have been used to increase the taste of this dish.
These scrumptious seasonings include ginger, Worcestershire sauce, cumin powder, red chili powder, and turmeric.
It's been made with some delicious vegetables, including mushrooms, onion, Brussels sprouts, cauliflower, and carrots.
As a consequence, this dish has a hearty feel and is bursting with nutrients. These vegetables ensure that the dish is packed with a range of vibrant colors.
This hash is a brilliant breakfast that is sure to put you in a good mood in the morning. The dish is made with bacon, egg, and Brussels sprouts, which pair together beautifully to create a beautiful breakfast dish.
Seasoned with Dijon mustard, ghee, and stock, the hash has a gorgeous taste.
This hash is made in just one skillet, which seriously reduces the amount of washing up that you have to do afterward. You can even eat directly from the skillet.
Bubble and squeak is a British dish that is traditionally made as a way of using up leftover vegetables. This unique recipe swaps the potatoes for Brussels sprouts.
This dish is packed with delicious vegetables, such as cabbage, cauliflower, and broccoli. You can use a mix of whatever vegetables you fancy.
One of the many reasons why you will adore this recipe is that it comes with a list of ingredients that you can add to the bubble and squeak. This list includes mustard, cheese, and shrimp.
This allows you to experiment with the recipe to better suit your taste preference.
This keto Brussels sprout slaw is incredibly refreshing. It has a unique range of textures, including tender and crunchy vegetables.
The flavors are also super unique thanks to the mix of tangy, savory, and sweet ingredients.
The slaw contains an impressive range of fruits and vegetables, including mint leaves, pomegranate leaves, orange zest, fennel, and Brussels sprouts.
When paired with an indulgent dressing, this slaw is loaded with tantalizing flavors.
Not only is this slaw keto, but it is also free from dairy.
Ideal for a roast dinner, these oven-roasted Brussels sprouts are fantastically flavorsome. This keto recipe will ensure that your Brussels sprouts have a crispy texture and a complex flavor.
These Brussels sprouts have been paired with mushrooms. These woody and earthy vegetables are a great addition to the roasted sprouts.
Not only do these vegetables harmonize, but they ensure that this side dish is healthy and bursting with flavors.
Requiring just 6 ingredients, these roasted Brussels sprouts are an incredibly convenient recipe to make.
Chicken and Brussels sprouts pair together beautifully, as demonstrated by this succulent skillet recipe. This one-pan dinner is convenient to make, yet packed with phenomenal flavors.
The beautiful blackened chicken has been seasoned to perfection with paprika, brown sugar, chili powder, Italian seasoning, onion powder, and garlic powder. As a result, the chicken has a nuanced flavor that is sharp and spicy.
One of the benefits of following this recipe is that the dish can be prepared in just one skillet.
This can seriously reduce the amount of washing up that you have to do afterward, making this recipe ideal for midweek dinners.
Many salad recipes can be bland. Fortunately, this apple cider shaved Brussels sprouts salad recipe is super flavorful. Taking just 10 minutes to prepare, this scrumptious salad is quick and simple to make.
This sensational salad will pair well with a range of different dishes, acting as a side dish. It pairs particularly well with meat dishes.
The use of apple cider vinegar infuses the salad with a subtle sweetness that pairs beautifully with the Brussels sprouts.
Another reason to love this dish is that it will only require six ingredients, meaning that it is convenient and budget-friendly.
If you want a quick and easy dish, it's recommended that you follow this recipe for creamed Brussels sprouts.
Ready in just 15 minutes, this recipe will make a sensational side dish that is incredibly convenient.
This dish is extremely creamy, being made with both whipping cream and cream cheese.
The result is an indulgent dish that is difficult to resist. Seasoned with dijon mustard and garlic, these creamed Brussels sprouts are fantastically flavorsome.
There is also a cheesy element to this dish that many people will love.
Finally, bacon-wrapped Brussels sprout kebabs are ideal for making during a summer barbeque.
Bacon and Brussels sprouts are regularly paired together, as this gives the vegetables a smoky taste and crispy texture.
These kebabs are a great way of encouraging your kids to eat these vegetables, as they are incredibly appealing.
These incredible kebabs have been delicately seasoned with garlic powder, salt, and pepper to give the sprouts a stronger flavor.
The kebabs have then been completed with a healthy coating of parmesan cheese.
Final Thoughts
If you adore Brussels sprouts, there are tons of tantalizing recipes out there for you to try.
These keto-friendly recipes are wonderful ways of giving Brussels sprouts a little more flavor and making them feel more indulgent.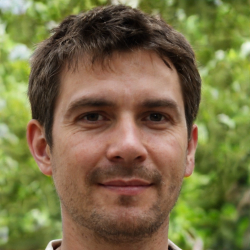 Latest posts by Justin Roberts
(see all)