If you have a Dash Mini Griddle then you can really make the most of it on a keto diet. This little device can create waffles, pancakes, grilled sandwiches, and even smores.
Typically, you only need a couple of ingredients for each recipe so you can be creative and try to recreate some of your favorite meals, albeit in miniature form.
That should mean savory recipes as well as sweet recipes, those with meat and those without.
In this guide, we will detail 15 truly delicious Dash Mini Griddle keto recipes that you will love.
Grilled Cheese Chaffle
Keto Breakfast Griddle
Fried Pickle Cheese Waffle Keto Snacks
Keto Breakfast Sandwich
Taco Chaffle
Garlic And Cheese Chaffles
Keto Cream Cheese Pancakes
Philly Cheesesteak Sandwich
Chocolate Chaffle
Pizza Chaffle
Buffalo Chicken Chaffle
Keto Smores
Italian Garlic Bread Chaffles
Veggie And Bacon Omelette
Three Ingredient Dash Mini Griddle Maker Keto Tortillas
Heat up your Dash Mini Griddle and sprinkle on a small amount of grated cheddar cheese to the bottom of it.
Allow this to melt for around 15 seconds and then pour in the beaten egg and cheese. You may want to sprinkle on more cheese onto the top so you get that cheesy taste on both sides.
Close up the griddle and let it cook until golden brown and then remove.
If you are short of time in the morning then fire up the Dash Mini Griddle for a keto breakfast wrap.
Warm the sausage patty in the microwave and then combine an egg with mozzarella cheese (you can use queso cheese), almond flour, cinnamon, and vanilla extract.
Pour most of the batter onto the griddle and spread it out then place the sausage patty in the middle. Cover the sausage with the remaining batter, close the lid, and let it cook.
Combining cheese with fried pickles creates some delicious cheese waffles.
Pat dry the dill pickles and make sure that no sugar is added to the can. Add half of the shredded cheese to the Dash Mini Griddle, add the sliced pickles, then top it off with more shredded cheese.
Allow it to cook for a few minutes and then remove it, leave to cool and dip with your favorite keto-friendly ranch dressing.
Once the light has gone off on your Dash Mini Griddle, spray it with olive oil and crack an egg directly on it. Season it with salt and pepper then place on bacon slices then close it up.
Warm up your keto-friendly tortilla and place on some cheese then place your egg on top, fold it over and allow the heat from the egg to melt the cheese. Wrap it up and serve immediately.
Creating delicious tacos can also be done in a Dash Mini Griddle. Grease the cooking surface lightly and then combine an egg white with shredded Monterey Jack and sharp cheddar cheese, water, coconut flour, baking powder, chili powder, and salt.
Stir the mixture vigorously and then spoon out half the batter to cook at a time and close the lid.
Use the taco chaffle as you would a typical taco shell and contain your favorite taco meat and cover it with keto-friendly toppings.
While a lot of chaffle recipes center around cheese, you can jazz it up. Heat up your mini dash griddle and combine an egg with a quarter-teaspoon of garlic powder, and half a cup of shredded cheddar cheese.
Once the griddle has heated up, add half of the mixture to cook and then remove then repeat while you heat up a stove.
Melt a tablespoon of butter, place one chaffle down, top it with a slice of American cheese, add the second chaffle onto the top, cook it for a minute then flip over and serve.
You may be used to pancakes for breakfast and these keto cream cheese pancakes are a revelation.
Each one has only 2.1g net carbs so you can be sure that they can be keto-friendly. Pulse together cream cheese, eggs, baking powder, Swerve confectioner's sweetener, and coconut flour for the batter.
Cook each one for a couple of minutes then add a blueberry sauce or low-carb pancake syrup.
For those that love a Philly Cheesesteak, rejoice, for you can make one in a Dash Mini Griddle.
Cook your chaffles to use as the wrap by combining an egg with some shredded cheese and cooking until golden brown.
Sauté the onion slices and mushrooms then cook the peppers and add some seasoning.
Layer some thin slices of roast beef on the chaffles then add veggies and cheese before creating the sandwich and placing under the broiler until the cheese melts.
That's right, you can create desserts in a Dash Mini Griddle and that can mean Chocolate Chaffles. Blitz together eggs, cottage cheese, vanilla extract, cream cheese, and shredded mozzarella in a blender.
Top with baking powder, cocoa powder, and Joy Filled Eats sweetener then pulse until fully incorporated. Pour into the Dash Mini Griddle, cook until a deep brown and top with sugar-free chocolate chips.
To recreate a few mini pizzas, combine eggs with shredded mozzarella and cheddar cheese to create your four chaffles.
Lay them on a baking sheet and top with marinara sauce, more mozzarella cheese and pepperoni slices to place under a broiler and cook until the cheese has melted.
If you prefer your pizza without pepperoni then feel free to top them with your preferred toppings.
Beat your eggs until frothy then beat in hot sauce, then add a combination of baking powder and almond flour. Next, add your shredded mozzarella cheese and sharp cheddar cheese.
Fold in your shredded chicken, brown your chaffles until crispy then plate them up with crumbled feta cheese, celery, and more hot sauce.
Though you will need some specialist ingredients, that should not stop you from enjoying some smores.
For the sweet chaffles themselves, combine cream cheese with sugar substitute, cinnamon, vanilla extract, baking powder, protein powder, almond flour, and an egg.
Cook them up and place a keto-friendly marshmallow (you can make your own from xylitol, water, and gelatine powder) in the middle while you prepare the chocolate ganache.
Melt together cacao butter and sugar-free chocolate, then dip the chaffles in and allow to dry.
If you like Italian sandwiches then use your Dash Mini Griddle for this chaffle recipe. Beat an egg and whisk it with grated Parmesan cheese, Italian seasoning, and garlic powder.
Add the mozzarella cheese and mix until well combined then spray the griddle with nonstick spray.
Pour in the batter, close the lid, and then serve with a drizzle of olive oil, more grated Parmesan cheese, and some fresh herbs.
For a delicious omelette to make in your Dash Mini Griddle, beat some eggs and chop up some bell pepper, red onion, and crispy bacon.
Cook the onions and peppers first, add the bacon on top, pour over the beaten egg, then sprinkle with dried parsley. Within a couple of minutes, your omelette will be ready.
Keto tortillas are so easy to make and only require three ingredients. Combine a teaspoon of xanthan gum with a cup of almond flour and two cups of grated mozzarella in a heatproof bowl.
Place the bowl over boiling water until you get a dough which you can flatten.
Place the dough into the Dash Mini Griddle and within a minute, you will have a workable tortilla to fill with plenty of keto-friendly ingredients.
Final Thoughts
A Dash Mini Griddle is a great piece of kit for cooking small portions and can become a key component of a keto diet.
You should find yourself making plenty of concoctions, many of which are egg-based, and mimic some favorite recipes. That could be pancakes, smores, or even a breakfast sandwich with a sandwich patty.
Omelettes are a favorite too but you can also try to make a mini pizza, Philly cheesesteak, or a taco.
Frequently Asked Questions
How Long Should It Take To Cook Some Egg In A Dash Mini Griddle?
You can eat eggs on a keto-friendly diet and they should not take long to cook in a Dash Mini Griddle. Add some seasoning, perhaps some cheese, and you can have your egg in around two minutes.
How Much Oil Do You Need To Use On A Dash Mini Griddle?
You only need a tiny amount of oil to use in a Dash Mini Griddle. You can dab a paper towel in some oil and wipe it across or you could spray on some cooking spray.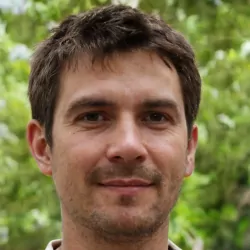 Latest posts by Justin Roberts
(see all)